Everyone can benefit from staying active and eating healthy. Seniors are definitely no exception. In fact, studies show that seniors who exercise regularly, and focus on proper nutrition, not only live a lot longer, but they're also able to maintain independence for longer than seniors who don't.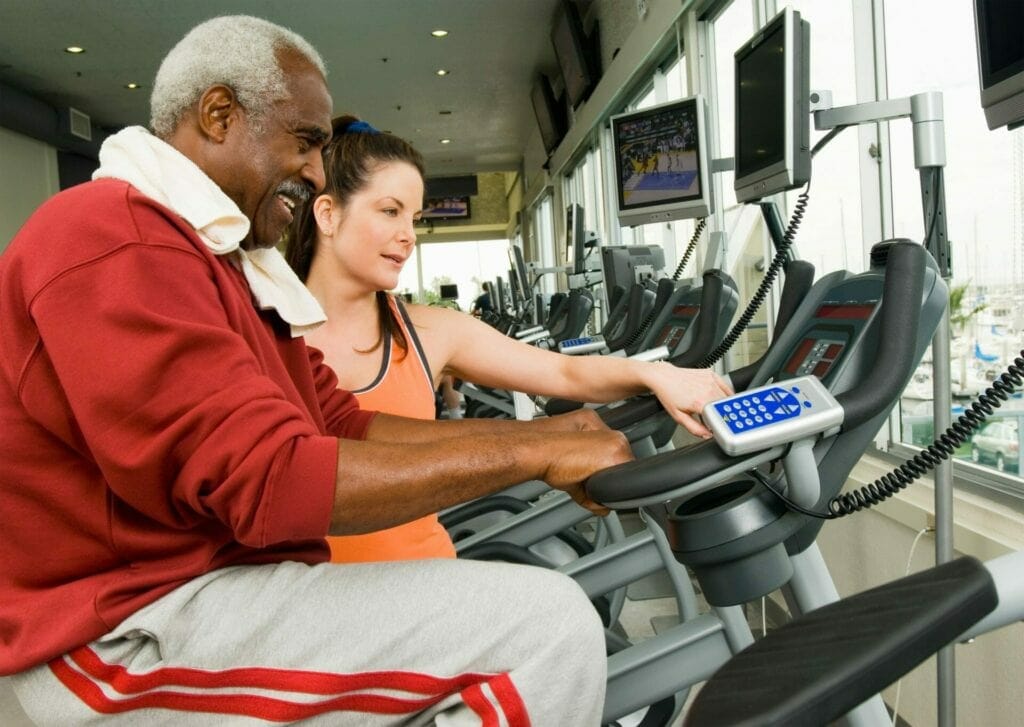 Think you can't achieve health and wellness at your age? Think again, because you most definitely can.
Here are a 4 huge reasons saying active is important for seniors:
Active Independent Living Benefits:
1 – Easily Manage Your Weight
Michele S. Olson, PhD, a professor of exercise science at Auburn University, believes that exercise is the key to keeping your healthy, happy and slim for life. He says that "regular moderate- to high-intensity aerobic exercise has the greatest impact on reducing ab fat — the dangerous fat that ups your risk of diabetes and heart disease."
If that's not evidence enough, exercise also boosts your metabolism, makes calorie control easier, and trims fat around your belly.
2 – Promote Brain Health & Memory
Exercise and proper nutrition can also improve memory and promote overall brain health. In fact, a recent study at the University of British Columbia found that people who exercise regularly have a larger hippocampus, the area of the brain that's most involved in memory and learning. This is important to note for seniors, especially those who are suffering from, or at risk of developing, memory related illnesses like dementia or Alzheimer's disease.
3 – Alleviate Symptoms of Arthritis
Arthritis is a debilitating problem for many senior citizens. Although it might be painful, regular exercise can dramatically improve your symptoms, including inflammation, stiffness, and pain. Some great exercises for arthritis include stretching, yoga, and water aerobics. Depending upon the severity of your symptoms, weight training (small weights are fine) can also be a great option.
4 – Reduce Blood Pressure
As you age, your risk of high blood pressure (hypertension) naturally increases, but that doesn't mean you don't have hope. Even a moderate amount of exercise can make a big difference in lowering your blood pressure, which can dramatically improve your long term health.
If you already have high blood pressure, exercise can help you better manage it. And with the right exercise plan, there's a good chance you'll be able to get your blood pressure within normal levels.
Stellar Independent Living facilities offer a variety of activities that make it easy for seniors to maintain a healthy lifestyle. These include resistance training, yoga, water aerobics, healthy dining options, and more.
If you're looking for an active independent living community that's stellar, look no further. Contact Stellar Living today for more information about our facilities nationwide. Click here to find a facility near you or give us a call at 801.495.7000.
Stellar Living, a family owned and operated senior living network, has been recognized as one of the premier providers of Independent Living, Assisted Living, and Respite Care nationwide. At Stellar, we take great pride in each of our communities, and in every single resident. We believe senior living is about more than healthcare. It's about family. Come take a tour and feel the Stellar difference today.