Thanksgiving is probably one of America's best food holidays. While most holidays have fun food traditions, few gatherings are as food-focused as Thanksgiving. Are you looking for inspiration or want to find your next great classic? Even if your senior living community will be providing Thanksgiving dinner this year, you can still enjoy a little Thanksgiving baking. Take a dish to a friend or family member to spread a little joy. So don't miss out on these 6 great thanksgiving recipes! They're also easy enough for even a novice senior chef to handle.
Toffee Crumble Caramel Apple Pie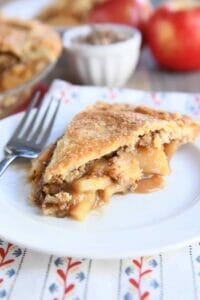 A fun twist on the classic apple pie, this toffee crumble caramel apple pie from Mel's Kitchen Cafe might be your family's new favorite! With a no-fail double crust, lots of caramel coated apples, and a unique toffee crumble over the top, you won't want to miss this recipe.
Golden Pull-Apart Butter Buns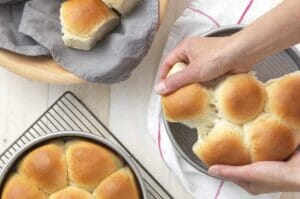 Who could say no to something called a butter bun? King Arthur's Golden Pull-Apart Butter Buns are the perfect Thanksgiving roll. It's essentially a simple roll with a few secret ingredients (like potato flour and dry milk) that make these buns fluffy, tender, and buttery delicious.
Sweet Potato Casserole with Marshmallow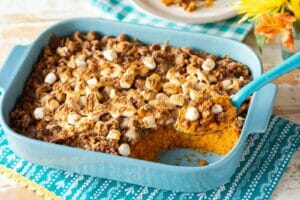 It's unclear if this sweet potato casserole with marshmallow recipe from The Pioneer Woman is a side dish or a dessert. It is certain, however, that this casserole is delicious and an essential part of your Thanksgiving meal! It features sweet potatoes roasted and mashed with spices and cream, and topped with streusel and marshmallows. So it's safe to say this recipe is going to make you a lot of friends!
Pomegranate Arugula Salad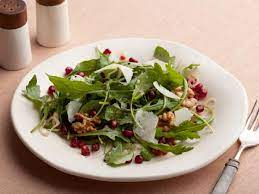 For those looking for a lighter Thanksgiving option, check out this Food Network recipe for Pomegranate Arugula Salad. It's unique and festive, thanks to the pomegranates, and comes together in just a few minutes.
Slow Cooker Turkey Breast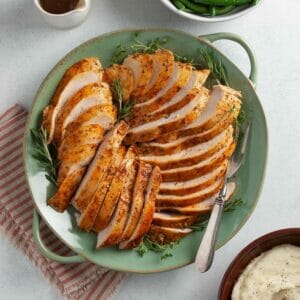 If it's your turn to bring the turkey this year, slow cooker turkey is the way to go. Taste of Home's Slow Cooker Turkey Breast recipe is a quick and easy way to get moist, flavorful turkey everyone will enjoy! And, using your slow cooker will free up your oven to focus on more important things (like pie, rolls, and sweet potato casserole!). 
Chantilly Potatoes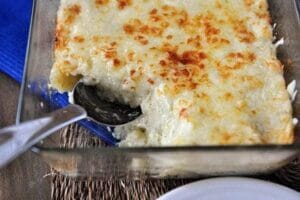 Everyone goes crazy for these fancy mashed potatoes. Chantilly Potatoes from Mel's Kitchen Cafe have a unique cream element that really takes them over the top. So they may not be a good daily option if you value your cholesterol levels, but they will definitely win you points for the best mashed potatoes ever. After all, what are the holidays without a little indulgence?
Stellar Living hopes you enjoy these 5 Thanksgiving recipes you won't want to miss. Don't want to cook Thanksgiving dinner at all? Consider senior living! For more about senior living, check out Stellar Living today!