If your loved one starts having trouble with everyday tasks, an assisted living community might be the best option for them. That being said, uprooting their life and moving them into a new home can be a challenging experience at first. To make this transition as easy as possible, you should encourage your loved one to become involved in social activities and make new friends.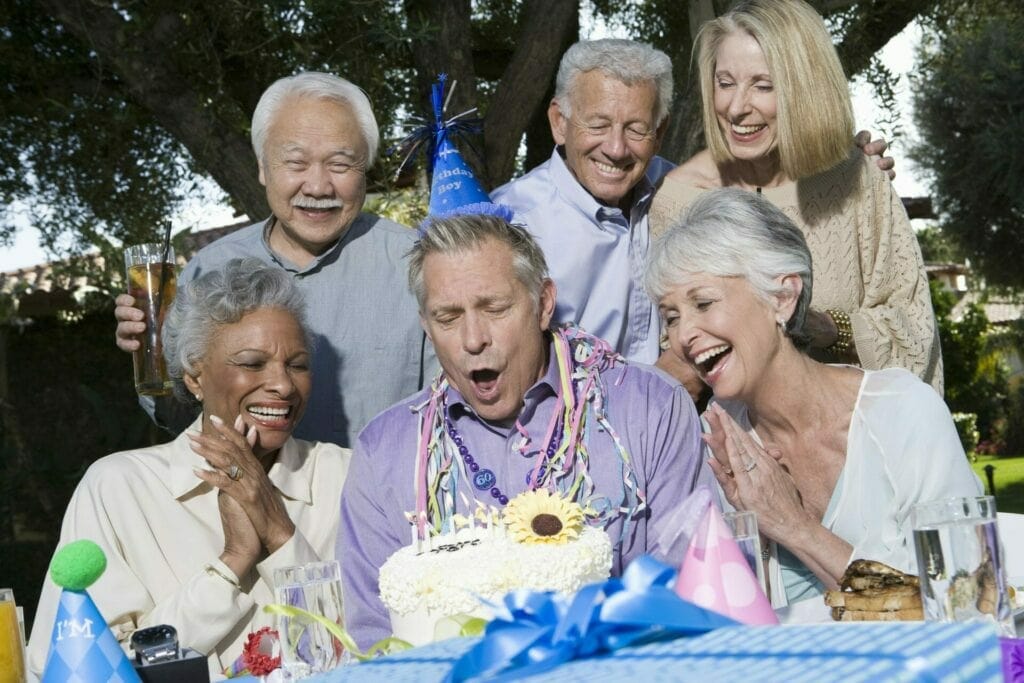 Creating friendships at any age can be challenging, and is often even more challenging for older people. Imagine having the same friends for years, even decades…you probably never thought you'd need new ones. With time and patience your loved ones can become integrated into the community with a little encouragement from you.
If you want to help your loved one feel comfortable attending activities, ask them if they'd like you to go with them. With your support, your loved one might feel more comfortable trying new activities and talking to new people. Both of which will be extremely important for their transition to assisted living, and their long term happiness.
Tips to help your loved one make assisted living friendships?
1 – Be patient and understanding.
While you see the rewards of being social in a new space, your loved one might not see as much value in making assisted living friendships. It's important for you to give them time to get settled into their assisted living lifestyle. All of the residents your loved one is surrounded by have been through this before. You will most likely find that many of your loved ones neighbors would be happy to discuss how their transition went and mention any tips they have for adjusting to this new lifestyle.
Try to get your loved one excited about the new people they can meet in their new community. Ease them into social opportunities, walk around the facilities with them and talk to people sitting in the common areas to learn more about your family members new home. Keep in mind at the end of the day it is up to them to get involved and start forming connections with the other residents but you can help prompt some social engagement as early as your visit.
2 – Help them discover new interests.
To help enrich the lifestyle of your family member, become familiar with your facilities activity director and/or schedule. Talk with them about social events (we have a great cookie social at some of our locations) and classes offered that your loved one might be interested in. Sharing a common hobby can be an easy way to start making relationships with other seniors in the assisted living community.
Let Stellar help your loved one settle into an enriched lifestyle in one of our many senior communities. Contact Stellar Living today for more information about our assisted living facilities nationwide. Click here to find a facility near you or give us a call at 801.495.7000.
Stellar Living, a family owned and operated senior living network, has been recognized as one of the premier providers of Independent Living, Assisted Living, and Respite Care nationwide. At Stellar, we take great pride in each of our communities, and in every single resident. We believe senior living is about more than healthcare. It's about family. Come take a tour and feel the Stellar difference today.