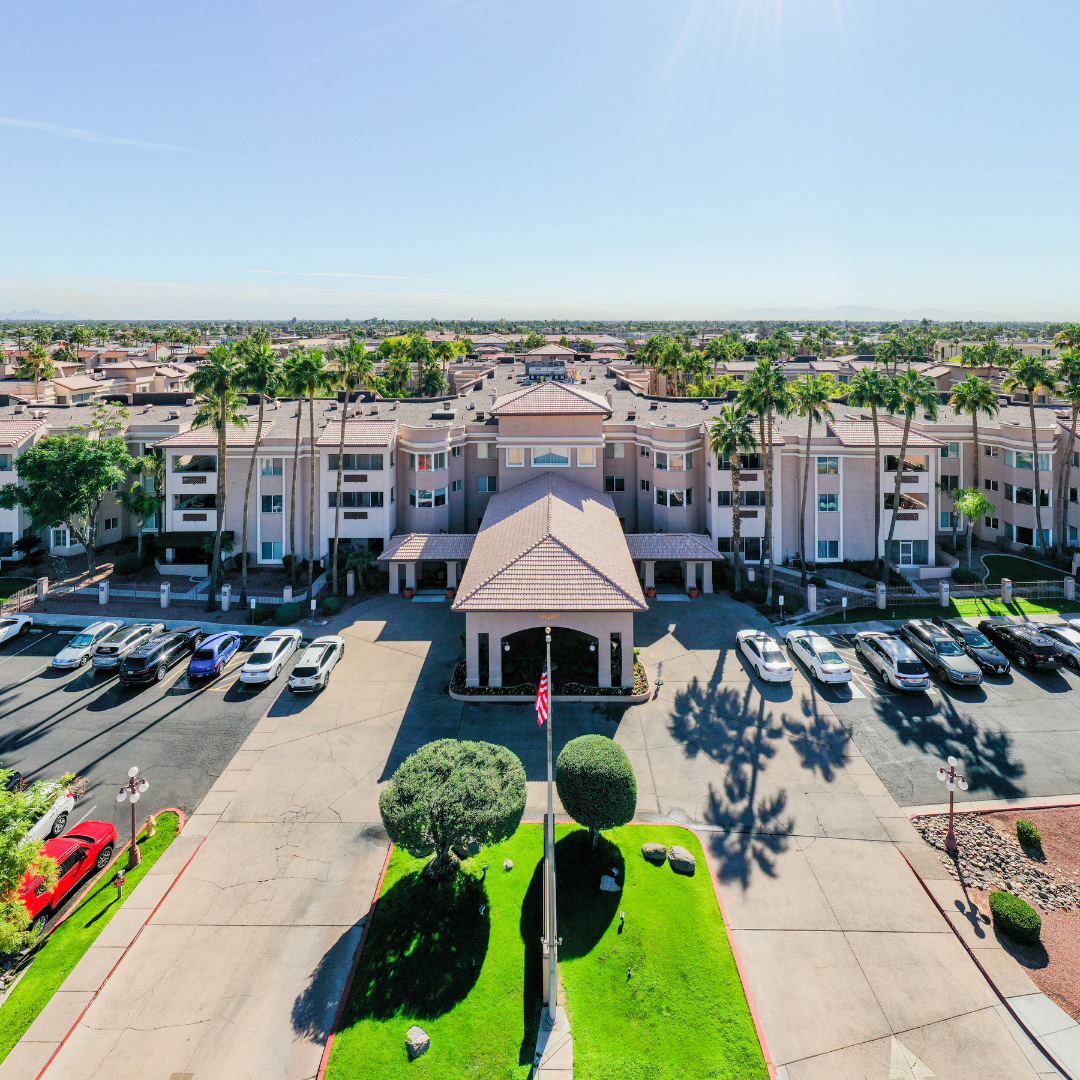 REQUEST A BROCHURE WITH LINE-BY-LINE, 100% TRANSPARENT PRICING →
I came into the Palms looking for a suitable place for my mom. The people were so friendly and helpful, I was instantly comfortable! The property is beautiful and the location is perfect, since, I live in Peoria. Thanks for making this process of finding a place for mom a little easier!
The staff are all amazing. They treat the residents like family. And by that I mean one big happy family. The sales/leasing reps (Sheri, Julia & David) will assist you in finding the perfect apartment home for yourself or other family members whether it be independent or assisted needs. Bang for buck – it's a steal. Check it out! I know we will consider when the time comes.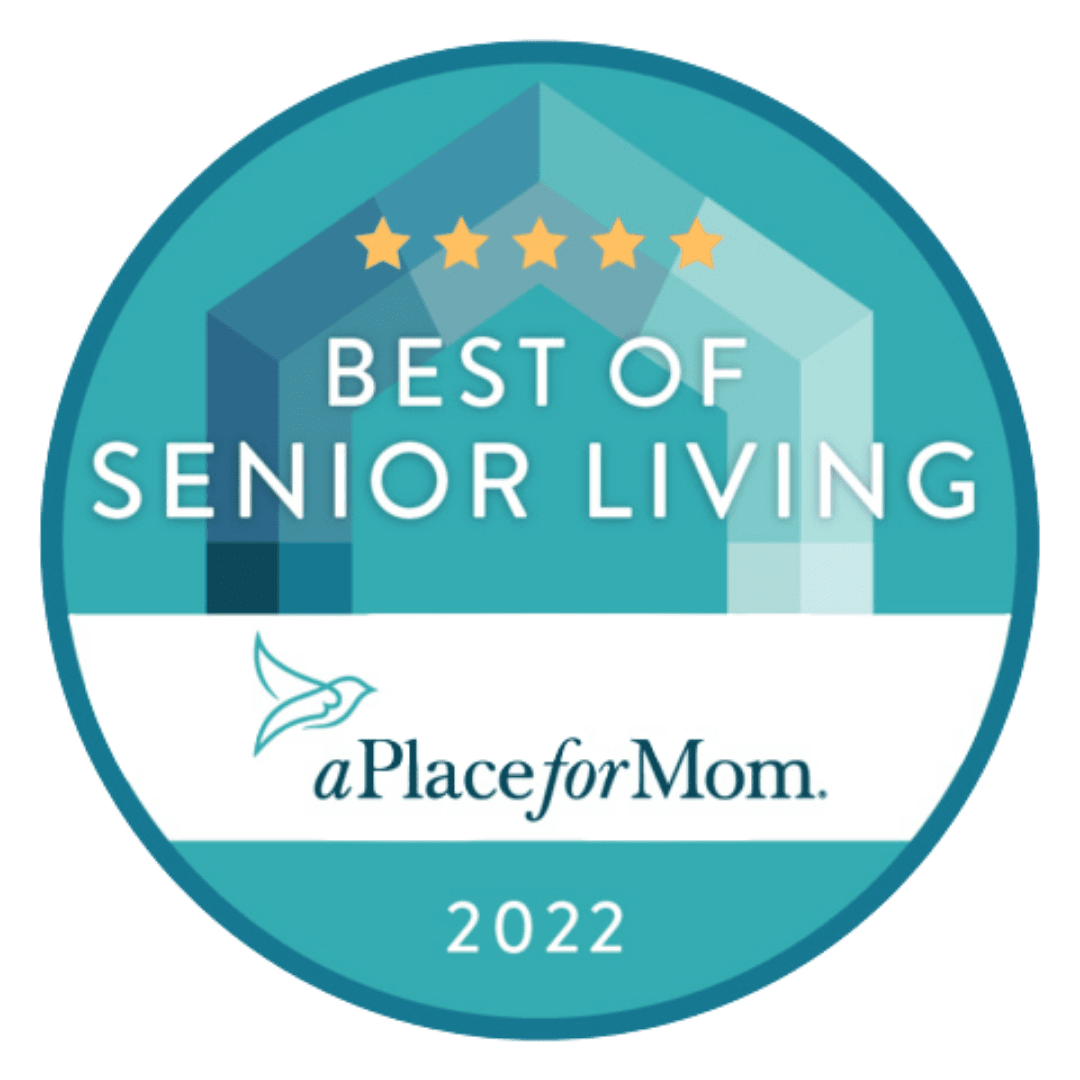 LIKE AT ALL STELLAR SENIOR LIVING COMMUNITIES, YOU CAN EXPECT: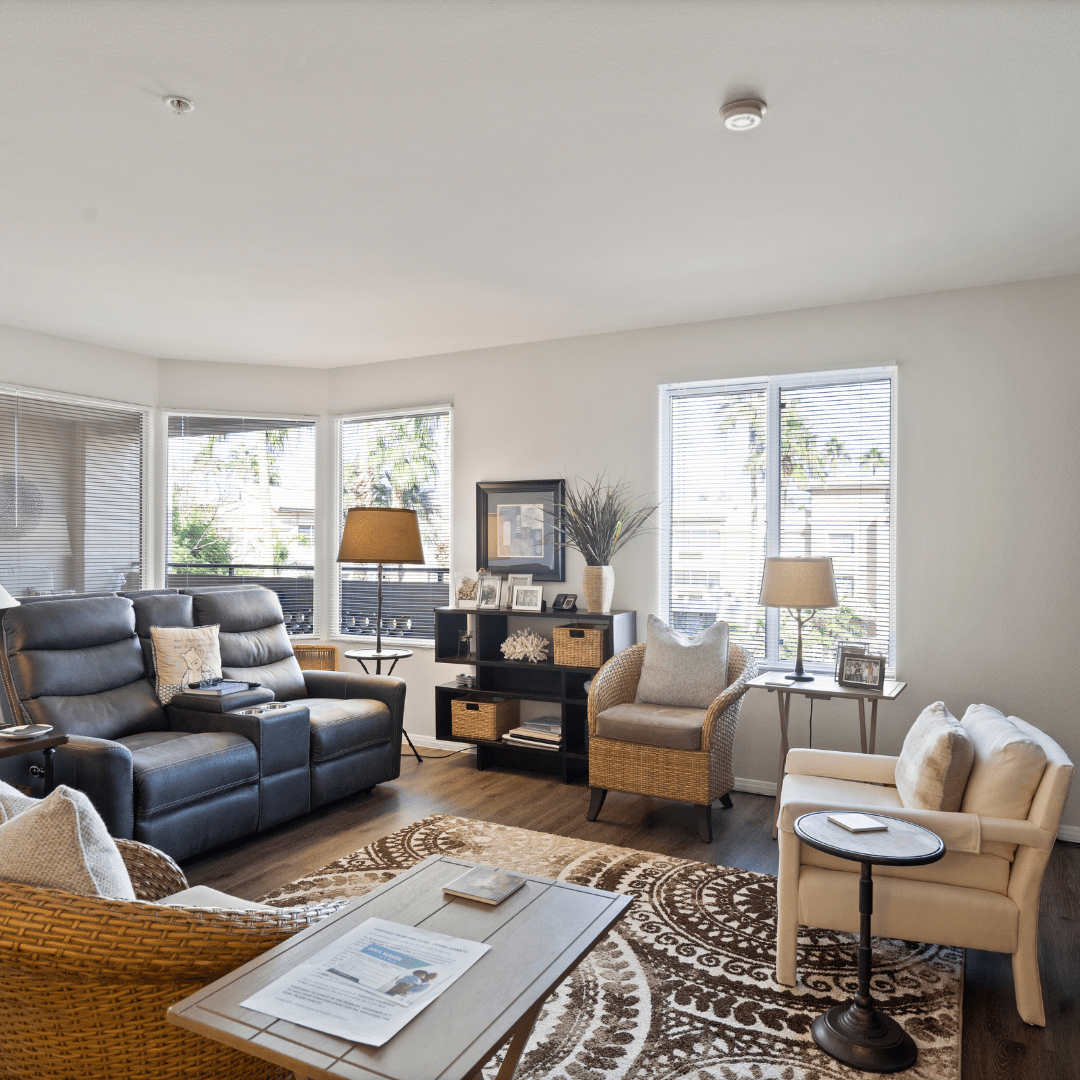 Beautiful Independent Senior Apartments
Our spacious Sun City apartments are designed for independent seniors who want the amenities and comfort of home with the benefit of a community environment. We offer some of the largest floor plans in the West Valley.
Services included but not limited to:
Full kitchens including full-size appliances and dishwasher
Individually controlled heating & air-conditioning
Discounted Sun City Rec Center membership
Gated, complimentary parking
Bi-weekly housekeeping & linen services
Bathrooms designed for safety and comfort
Large and varied floor plans with patio and balcony rooms available
Our Assisted Living studios in Sun City are designed to provide safety to and comfort to those who need the assurance of trained medical staff available 24/7. Our Assisted Living section is comprised of 25 studios allowing for exceptional care to our residents.
Features for our Assisted Living units include:
Well respected and tenured care giving staff
Personalized care and continual evaluation
Emergency pull cord stations (in addition to Emergency Pendant)
Enhanced safety features and materials
Laundry services for linen and clothing
Fantastic caregiver to resident ratio
Ability to participate in both Independent Living activities and events and/or exclusive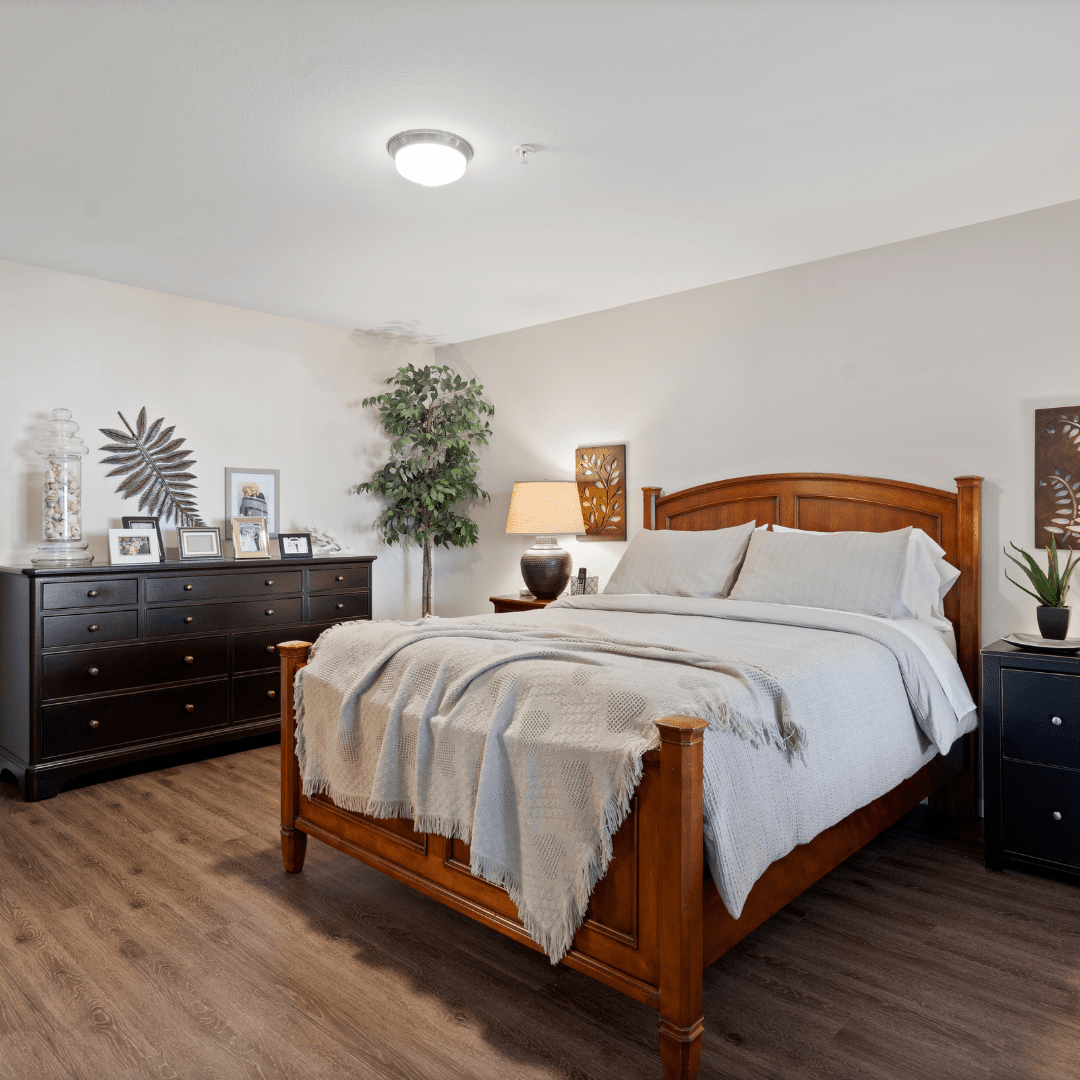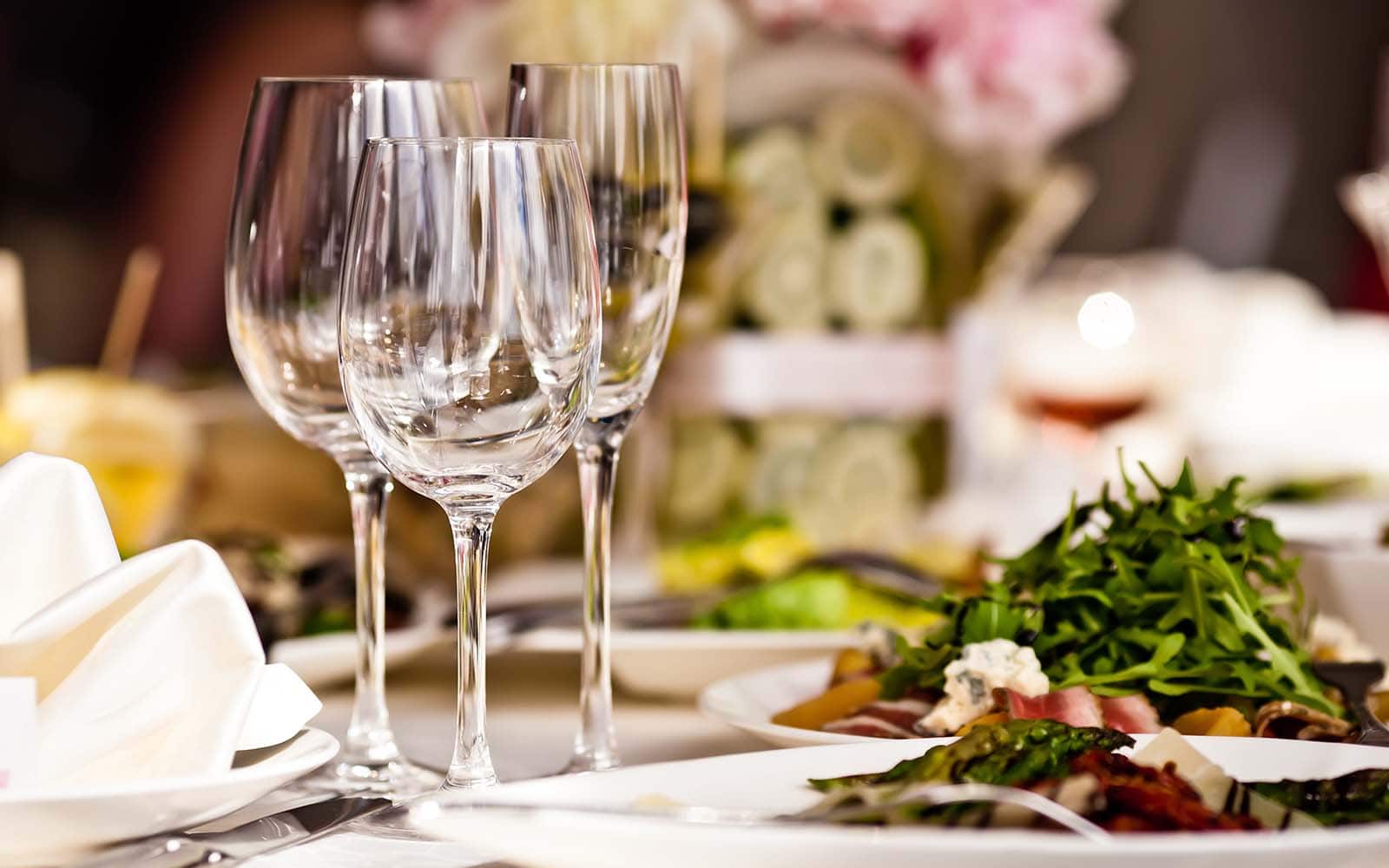 Independent Living Dining
All residences include access to our wonderful culinary program!
Full breakfast and choice of lunch or dinner daily
Open dining – 6:30 AM – 6 PM Monday through Saturday; 6:30 AM – 4 PM Sunday
Daily a la carte selections including New York strip steak, grilled salmon, chicken and more.
Menu developed in concert with registered dietitian
All residences in Assisted Living include:
Three meals daily in set time format
All dining choices available to Independent Living
Access to both the Independent Living & Assisted Living dining rooms
Special dietary needs considered. Please ask for details.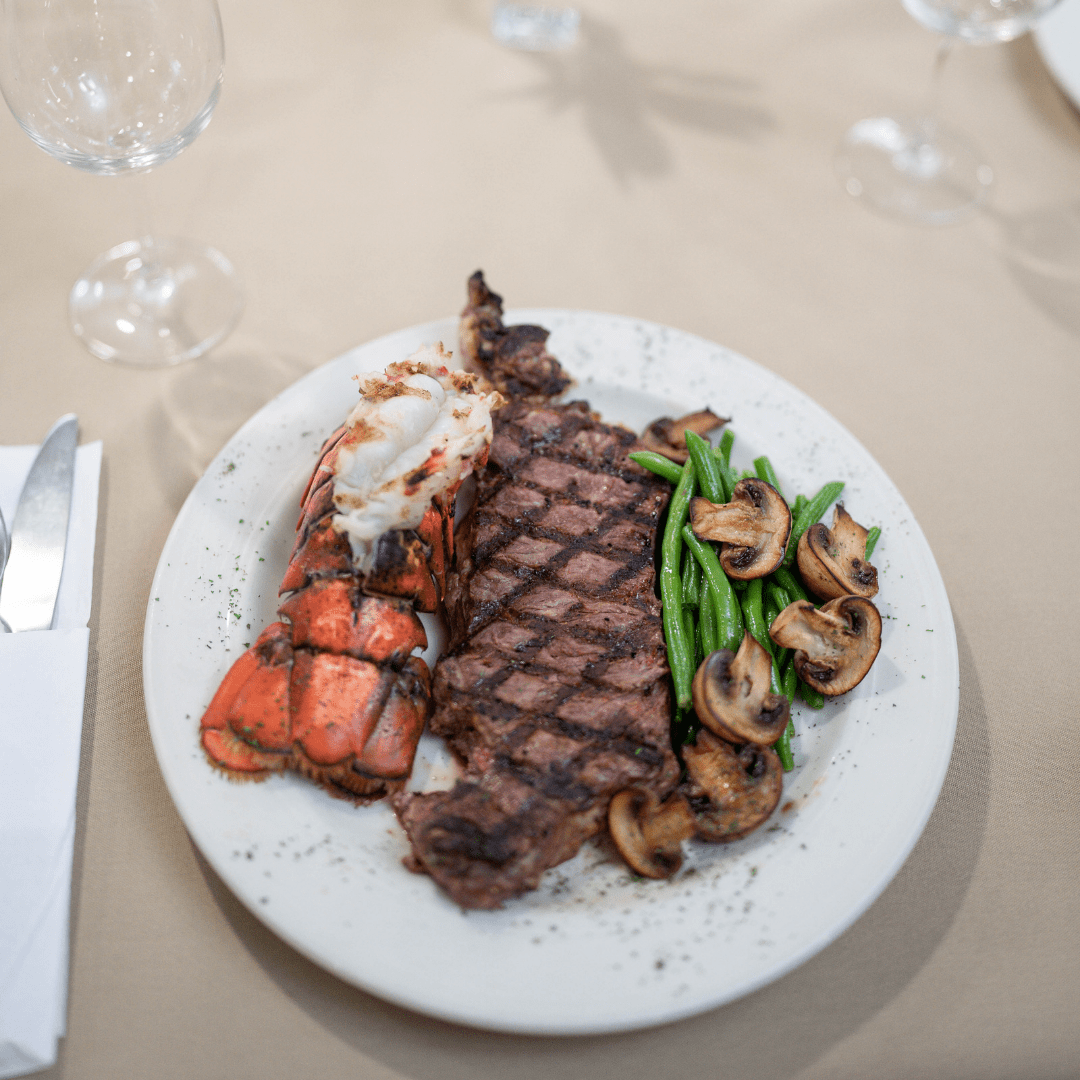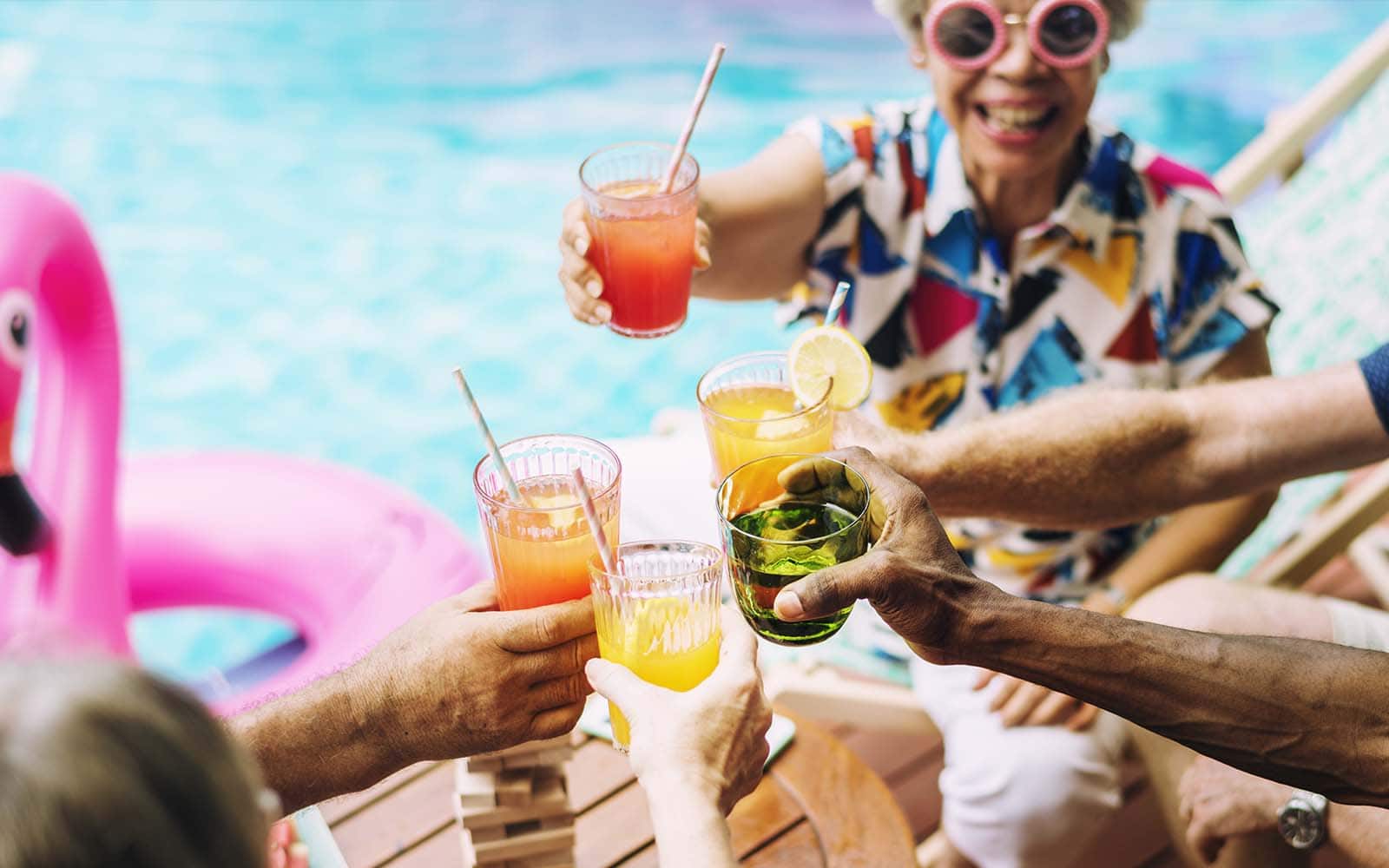 You've never lived like we live here at Sun City! A full-time concierge keeps everyone in the know and social calendars hopping with 40 to 50 on- and off-site activities each week.
Weekly shuttle bus excursions
Private transport available for personal appointments
Beauty salon & barber shop
Library and computer room
Arts & Crafts Room & Courses
Gym & daily exercise classes
Courtyard with pool & seasonal water aerobics classes
Just-Right Senior & Assisted Living Support in Sun City
With custom levels of support available, our community members can journey through all stages of life in an environment they love. Admission into our Assisted Living section is granted after a personalized medical assessment to assure we can expertly handle all needs with our residents.
Independent Living
If you or your loved one doesn't necessarily need medical care, but is simply ready to downsize, make life a little easier, and have a full social calendar, independent living at The Palms may be just the thing you need.
Independent residents can enjoy all the amenities of The Palms, including all day dining, transportation, scheduled activities and social clubs, and services like maintenance and housekeeping, while still living independently the way they want to live.If their needs ever change, our staff will be right here to help with care resources.
Assisted Living
Our assisted living services in Sun City are tailored to meet the individual needs of our community members. Our philosophy of care is based upon resident choice, dignity, privacy, individuality, and independence, so we take a personalized approach, expanding our services when needed, to meet the requirements of each resident in their own apartment.
With an emergency response pendant and on-call personal care 24 hours a day, you can know that your loved one is safe and secure.
Award-Winning In-House Private Support Services
Many Independent residents utilize our Independent Plus program (IP). This is our in-house supportive care group which offers tailored services for those that need assistance such as medication reminders, housekeeping and more. IP is ideal for people that need some help periodically (or on a scheduled basis) with tasks they are having challenges with. However, those challenges do not warrant the need for 24-hour care.
Our IP Director speaks to residents individually to make sure they can provide all the assistance needed. They can provide cost estimates based on the needs of each person. The use of IP can help maintain and prolong independence as much as possible.
REQUEST A BROCHURE WITH LINE-BY-LINE, 100% TRANSPARENT PRICING →
Choose from many apartment layouts.
Pricing starts at just $2,970/month and includes fine dining, activities, and most other living expenses. Square footage listed is approximate; actual size varies by apartment. 
Pricing below reflects the cost for apartment rental only and does not include care costs. Each resident is individually assessed prior to admission by our Health & Wellness Director (HWD). This includes consultation with a potential resident's physician(s). 
Please speak with a representative for detailed information.
Welcome! Take a look around.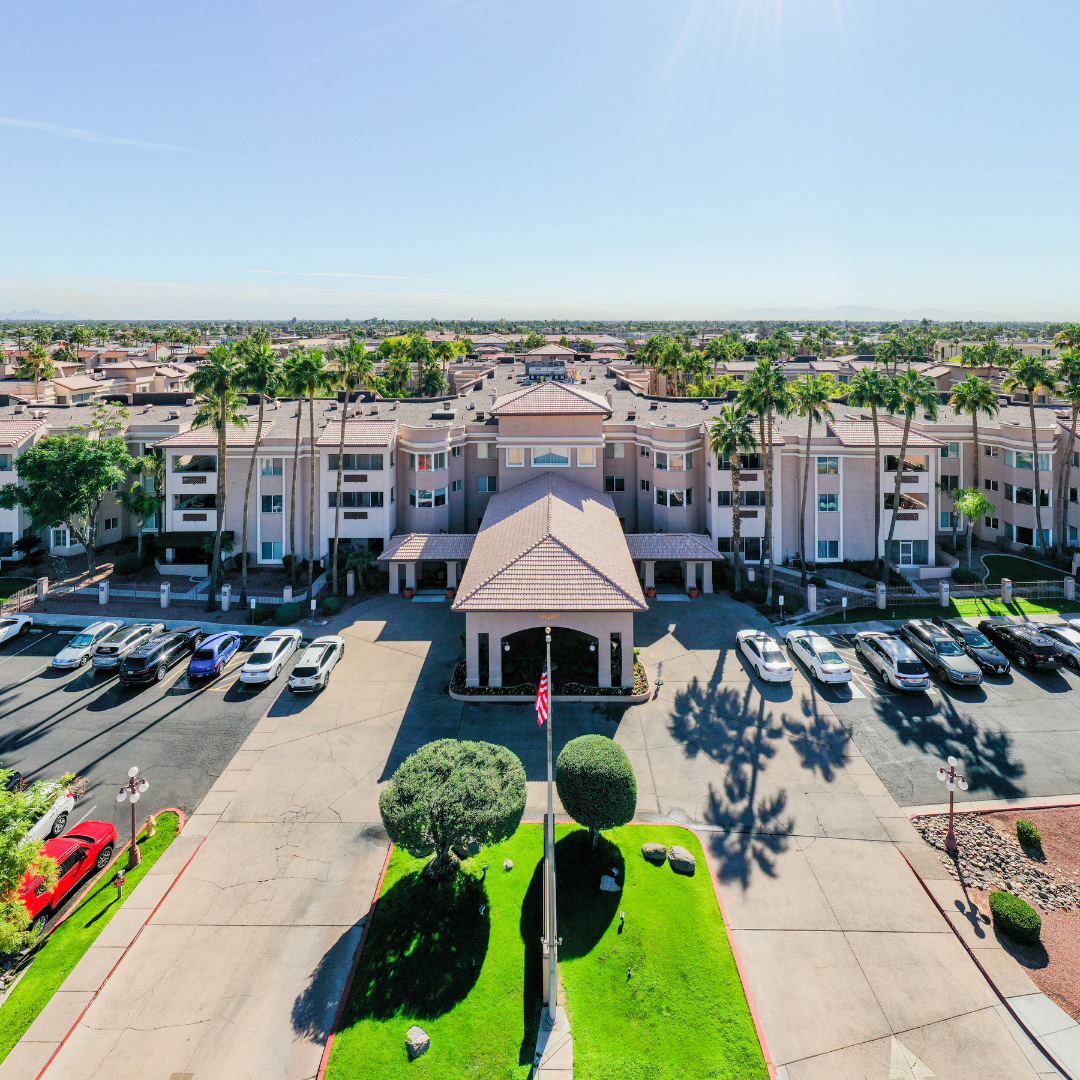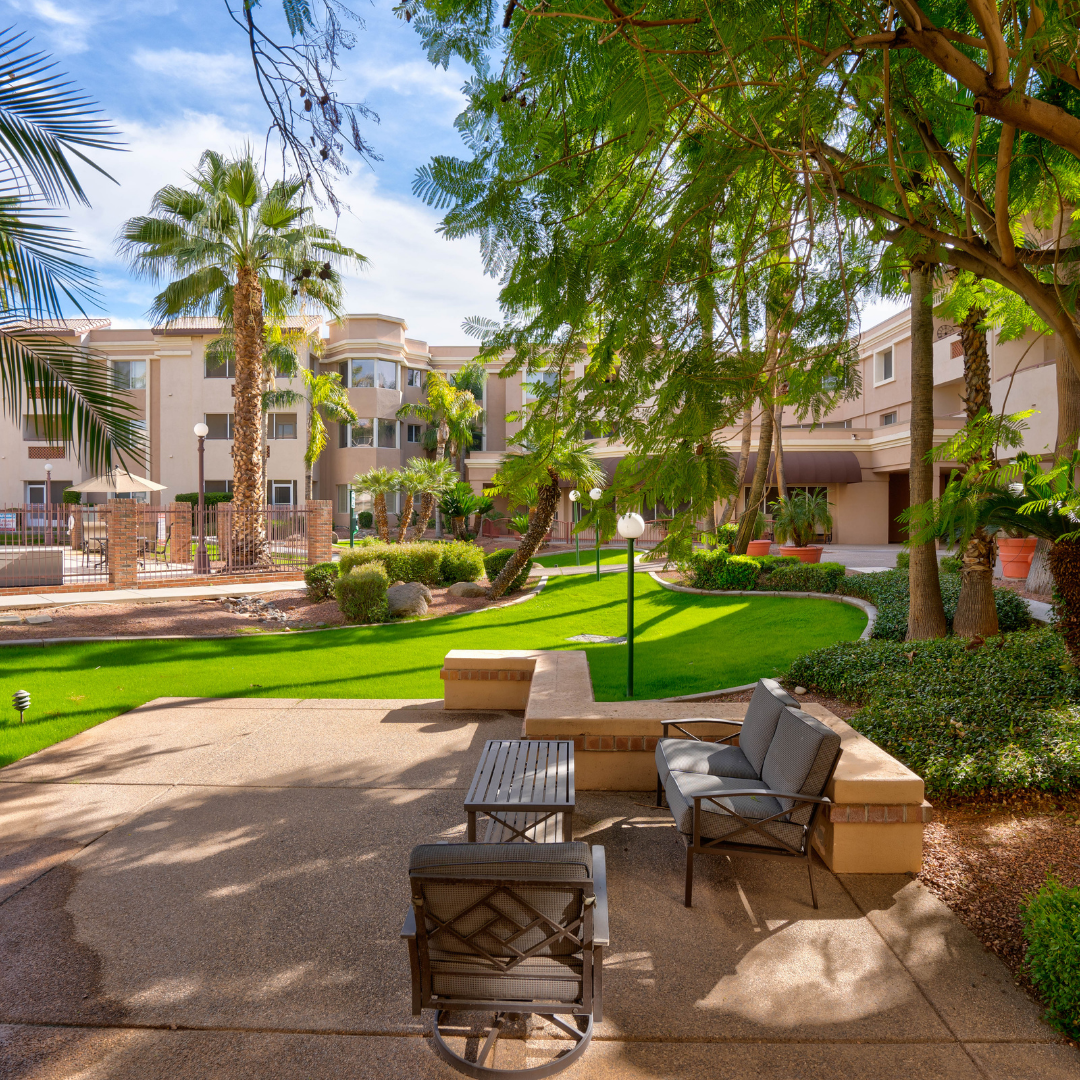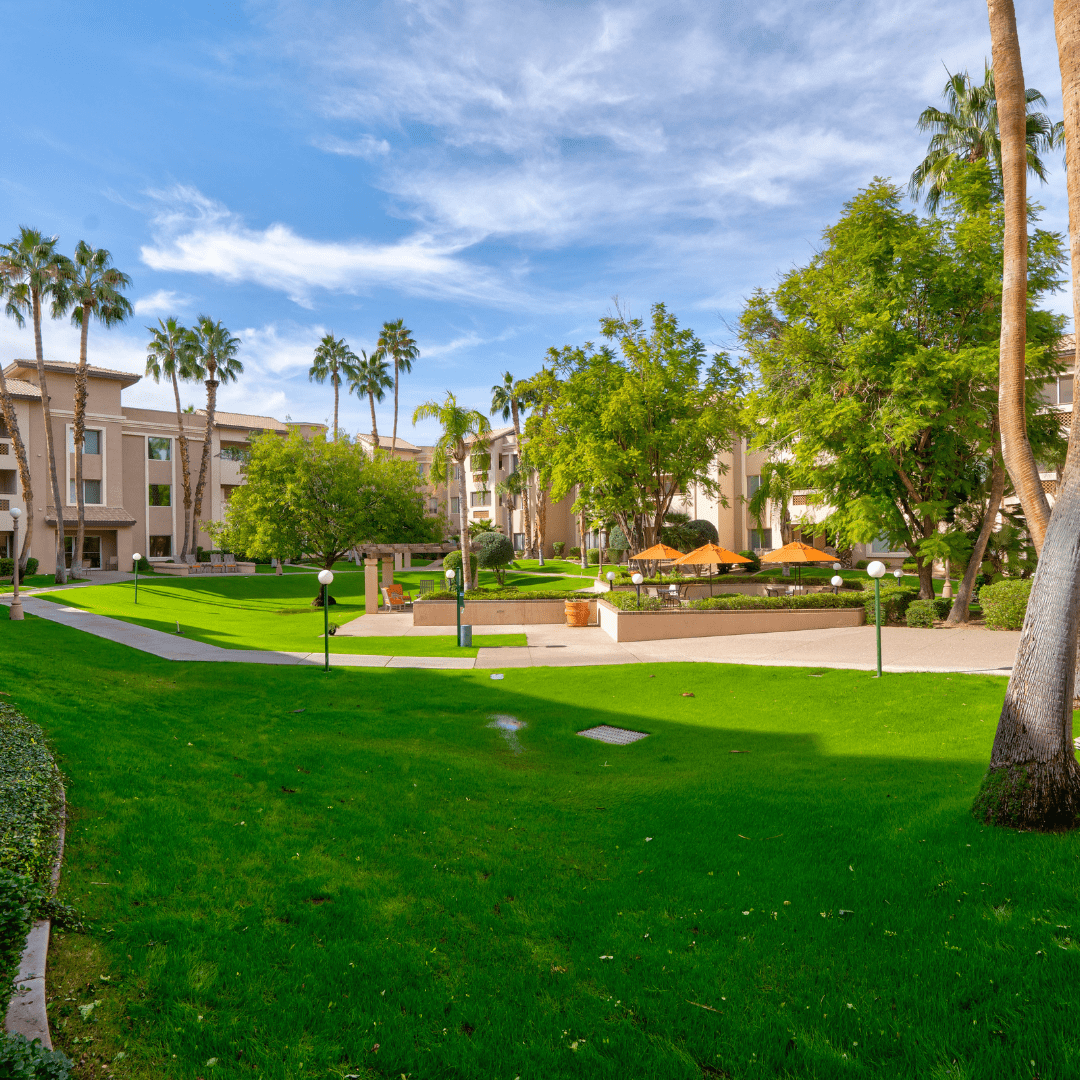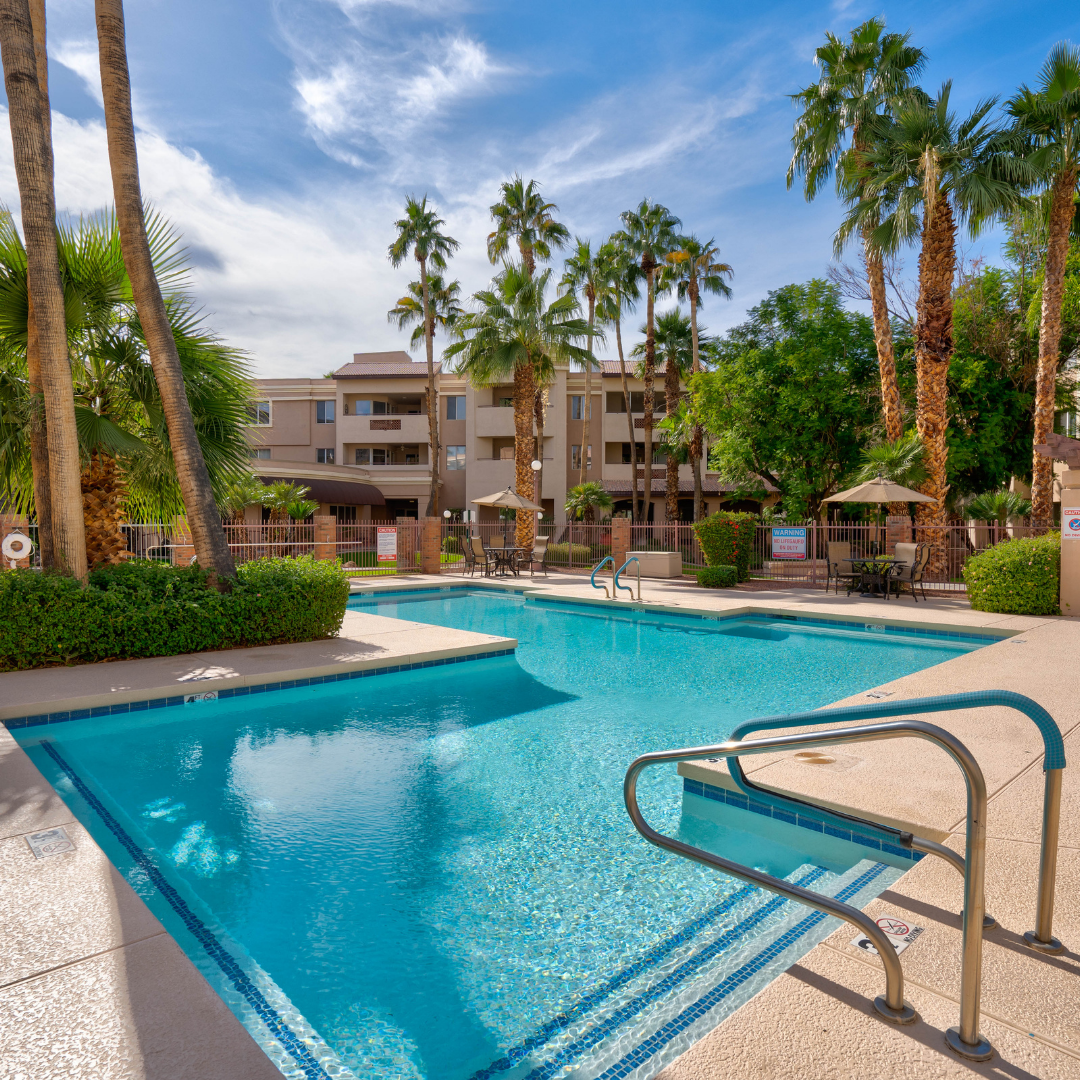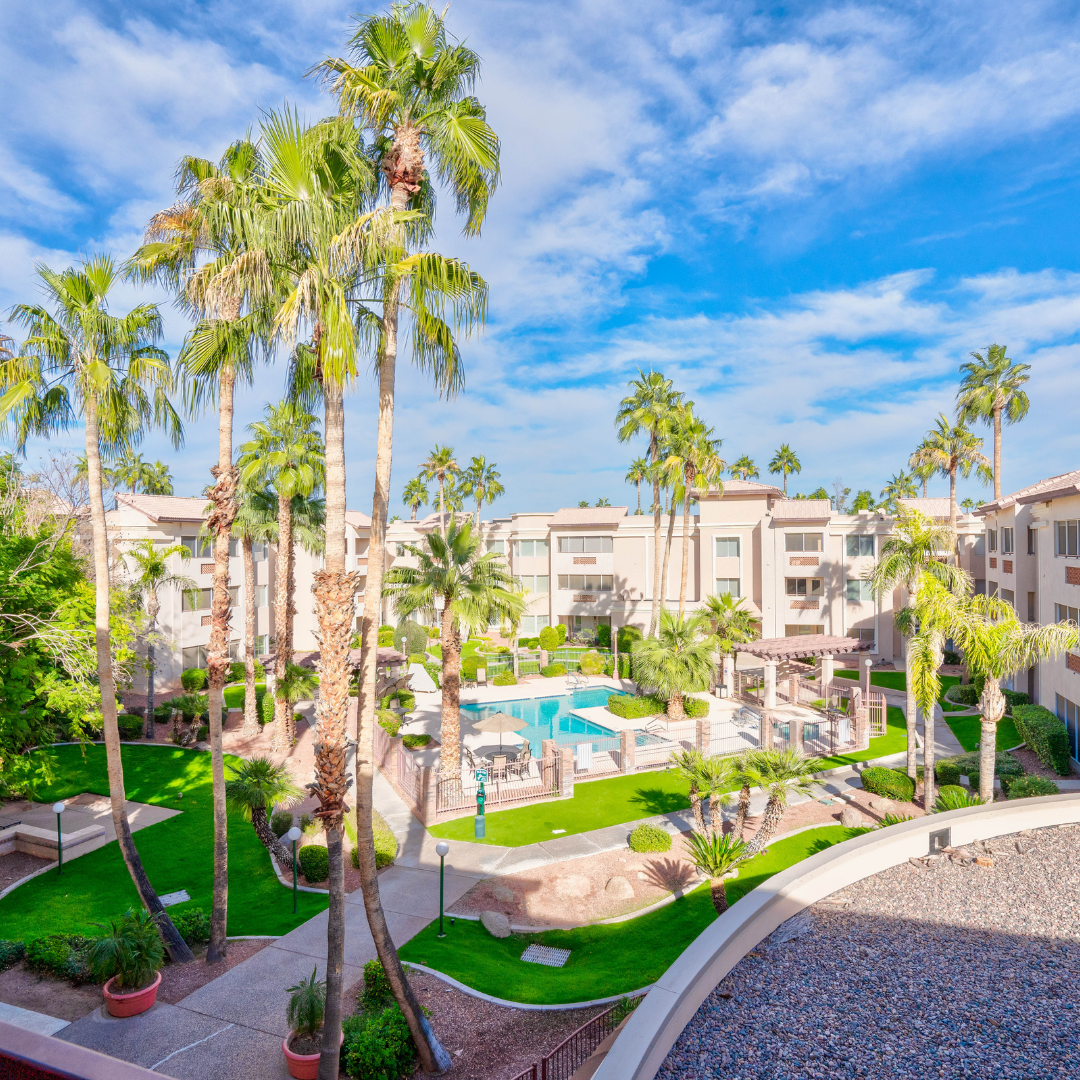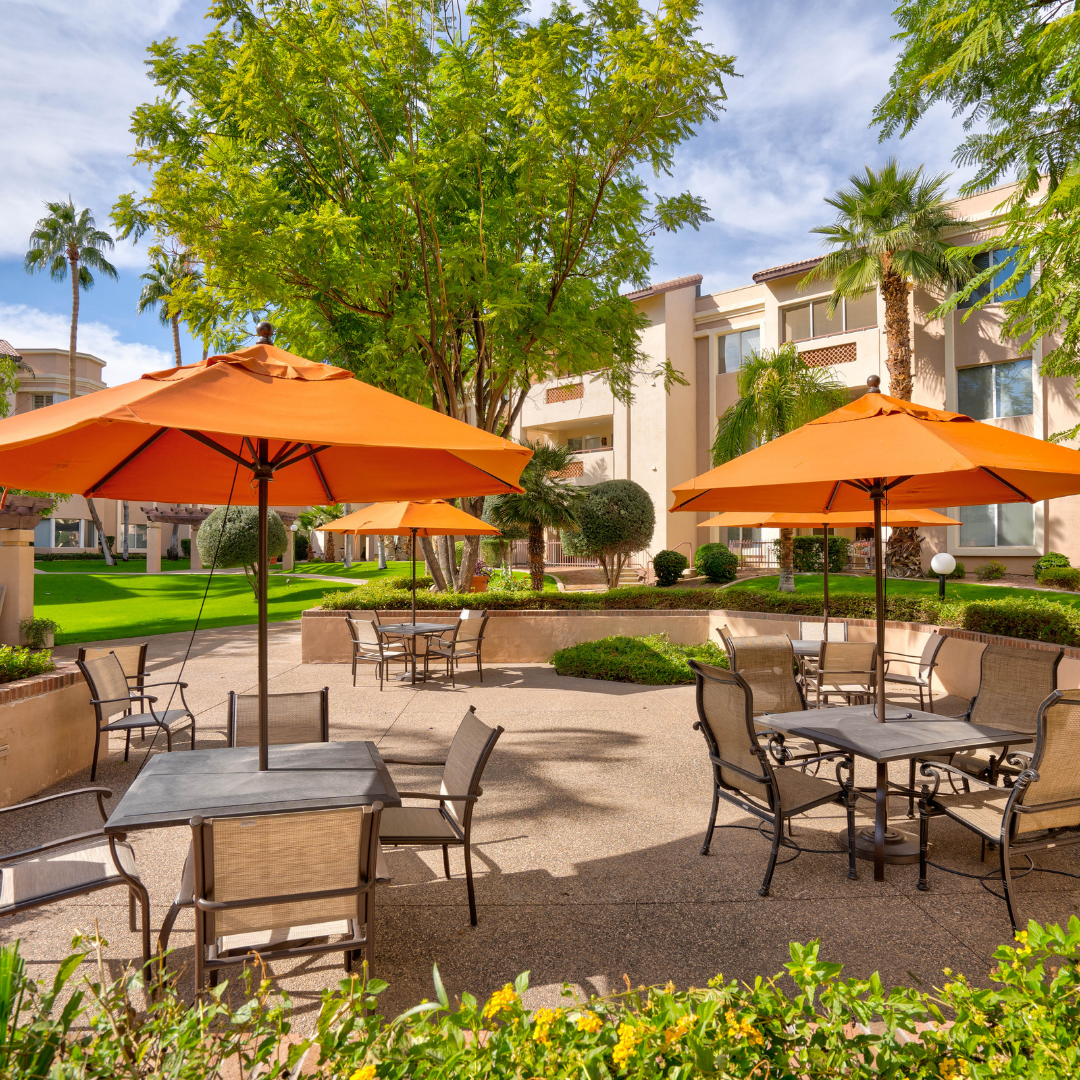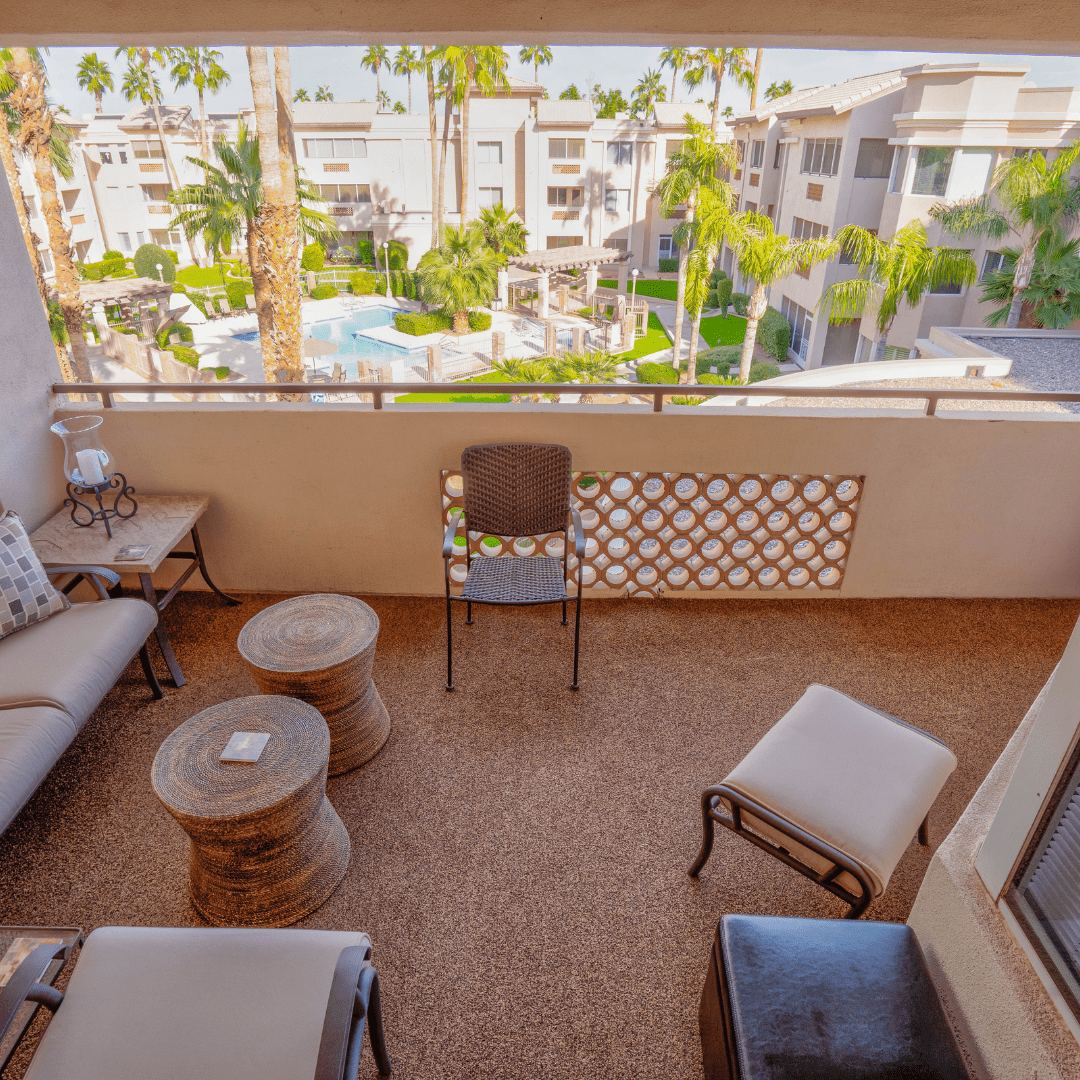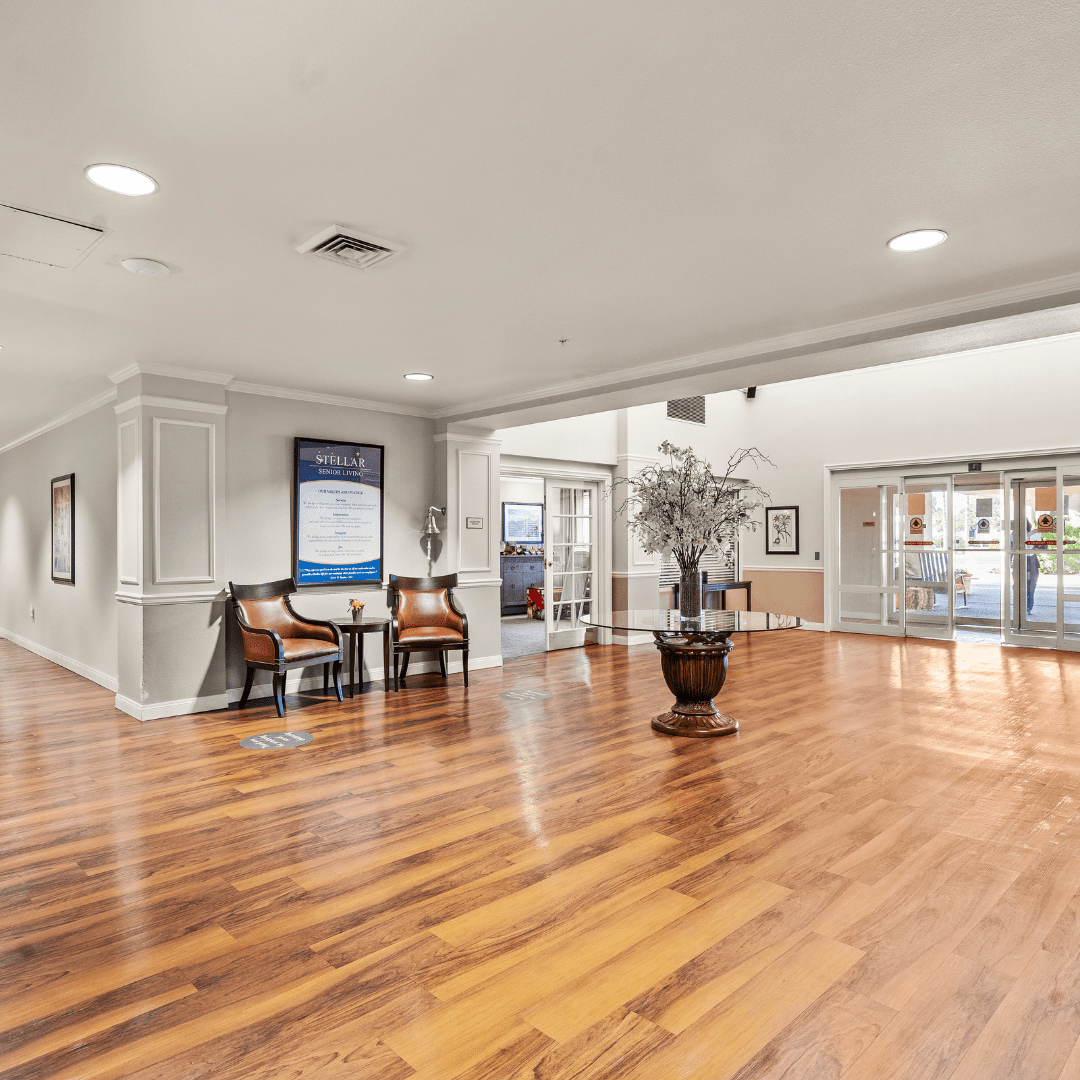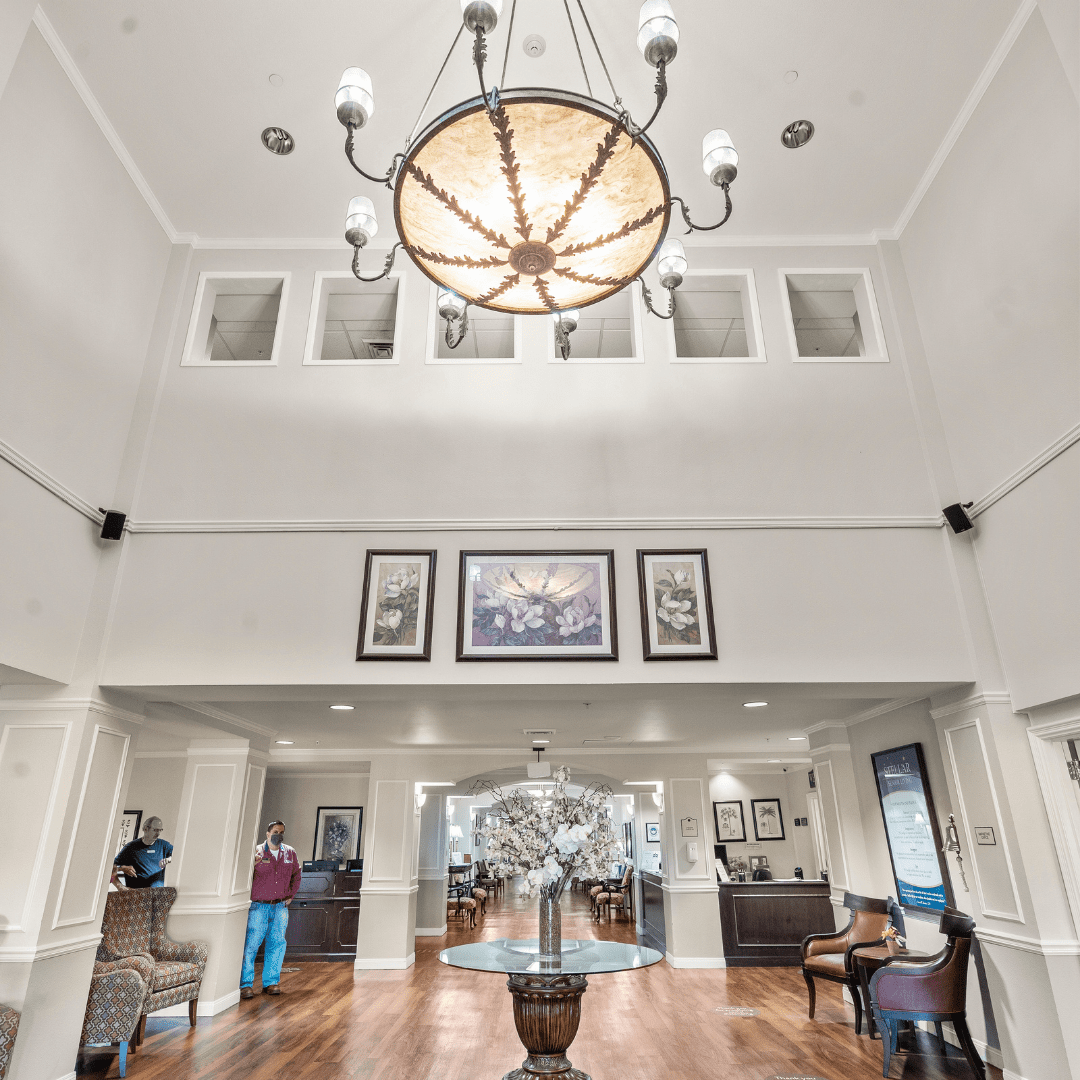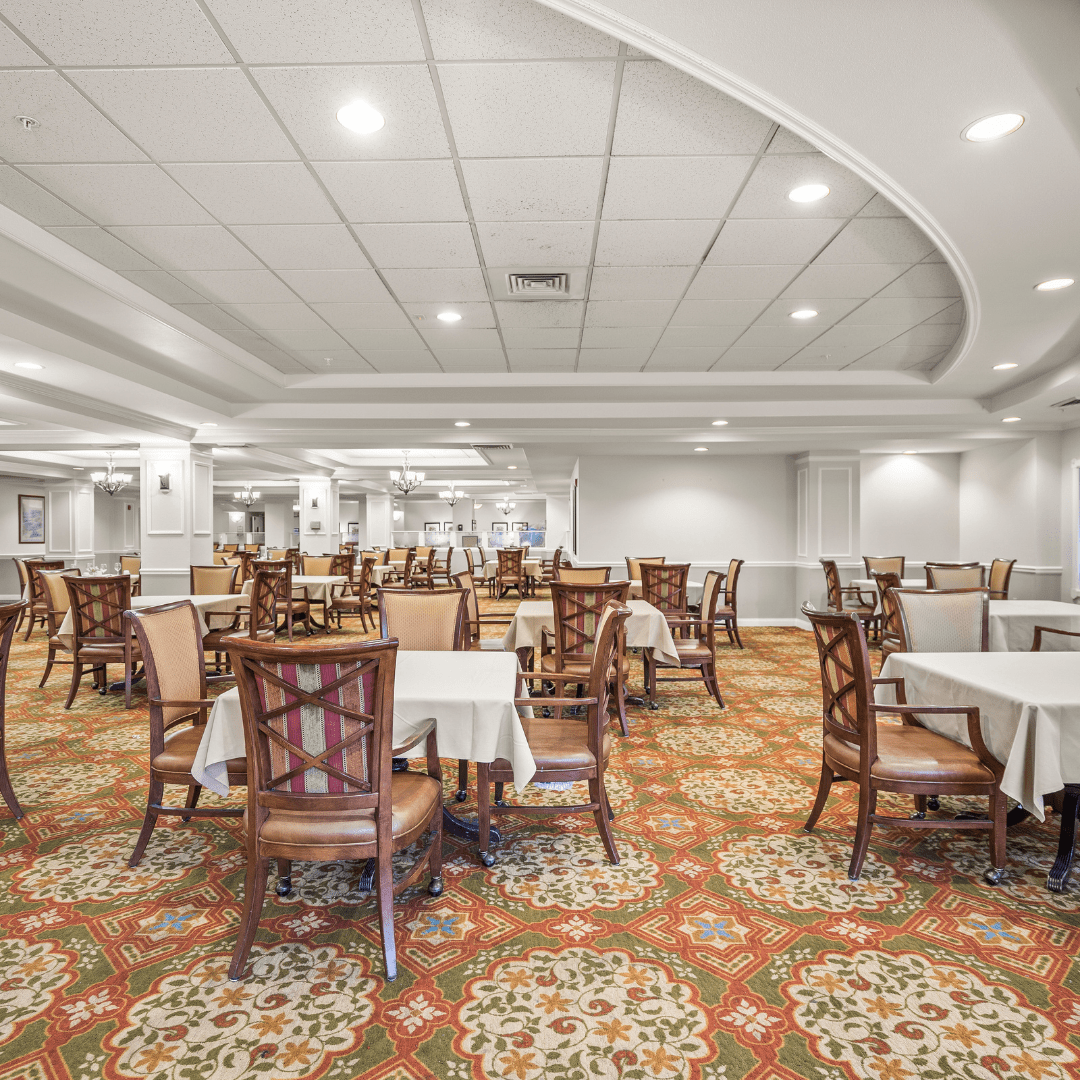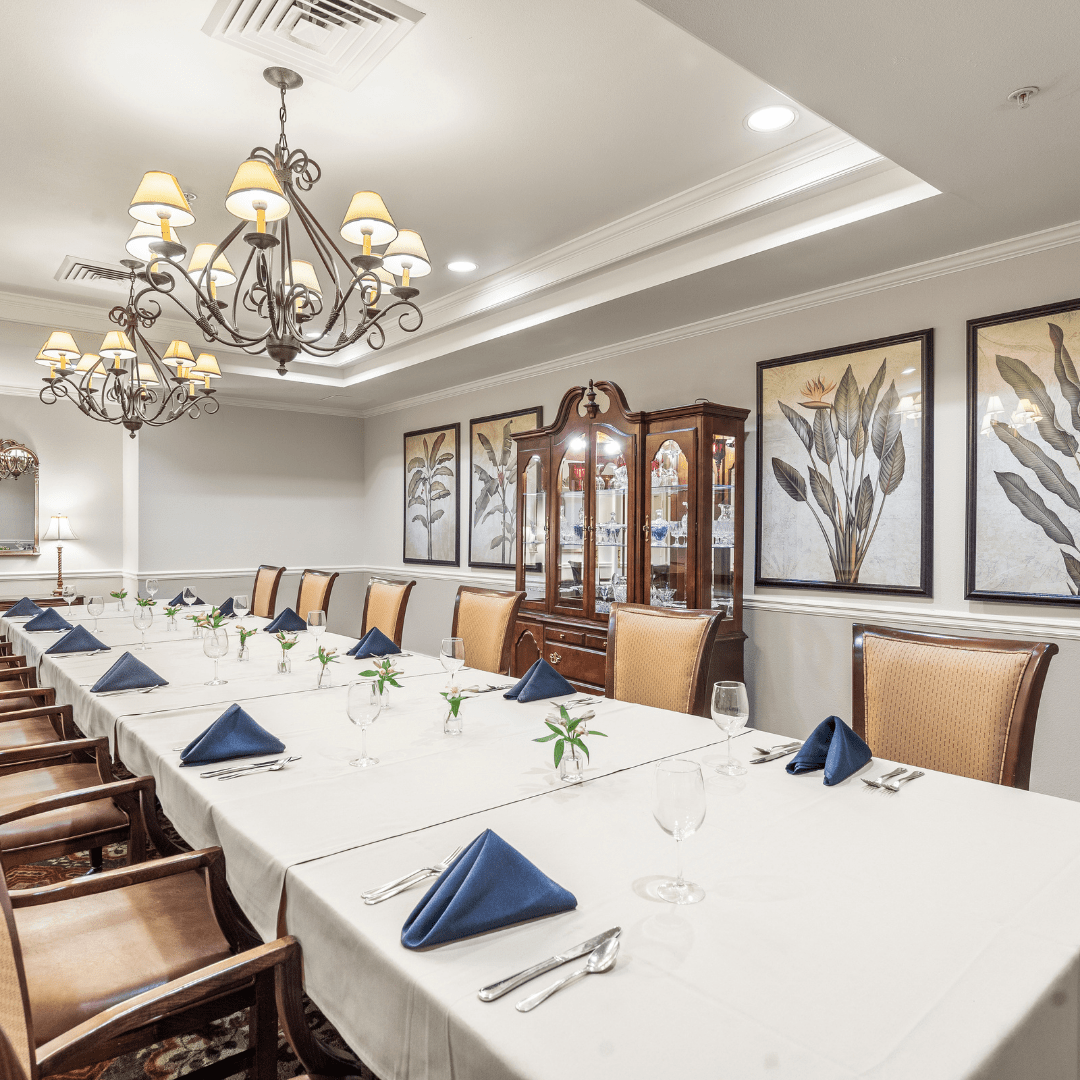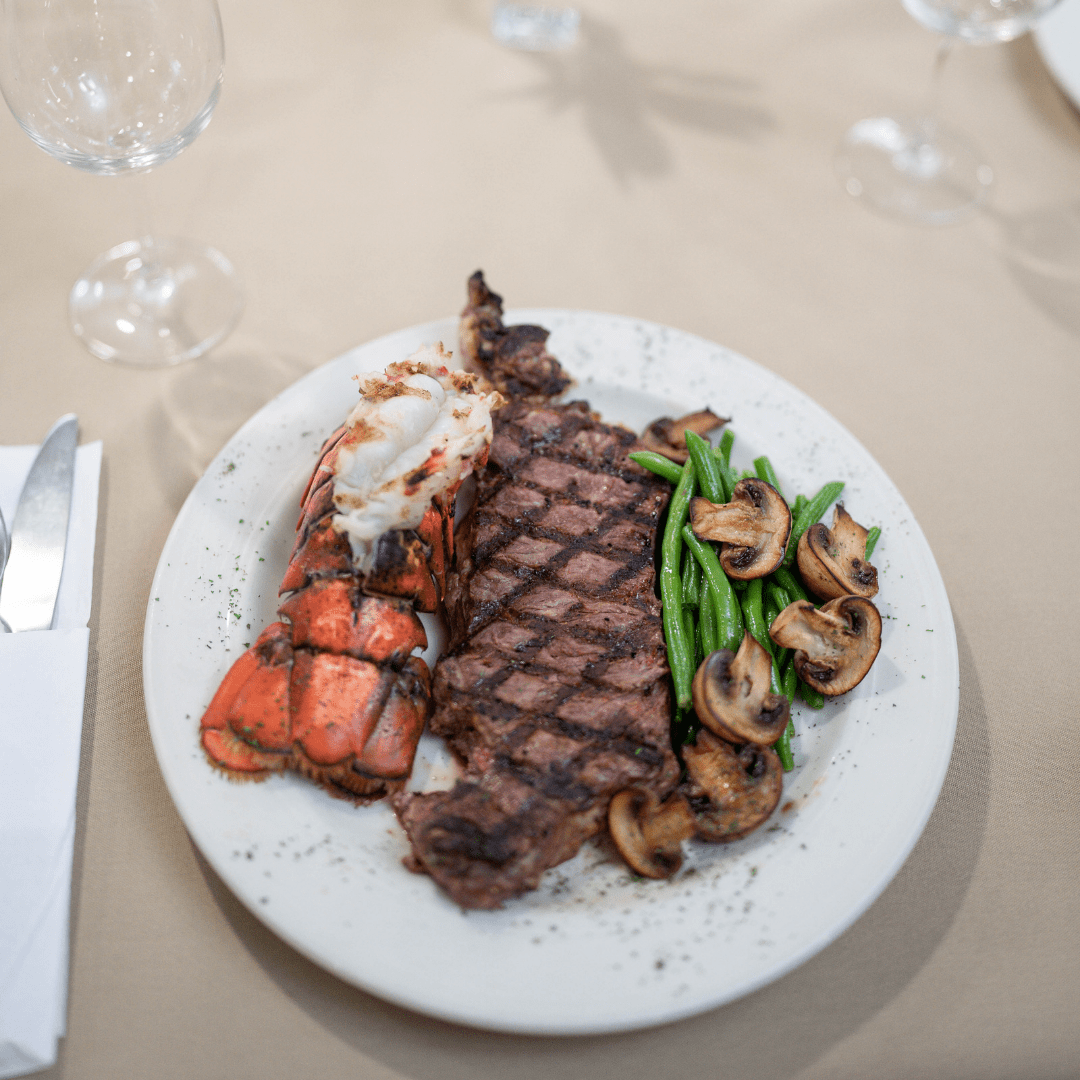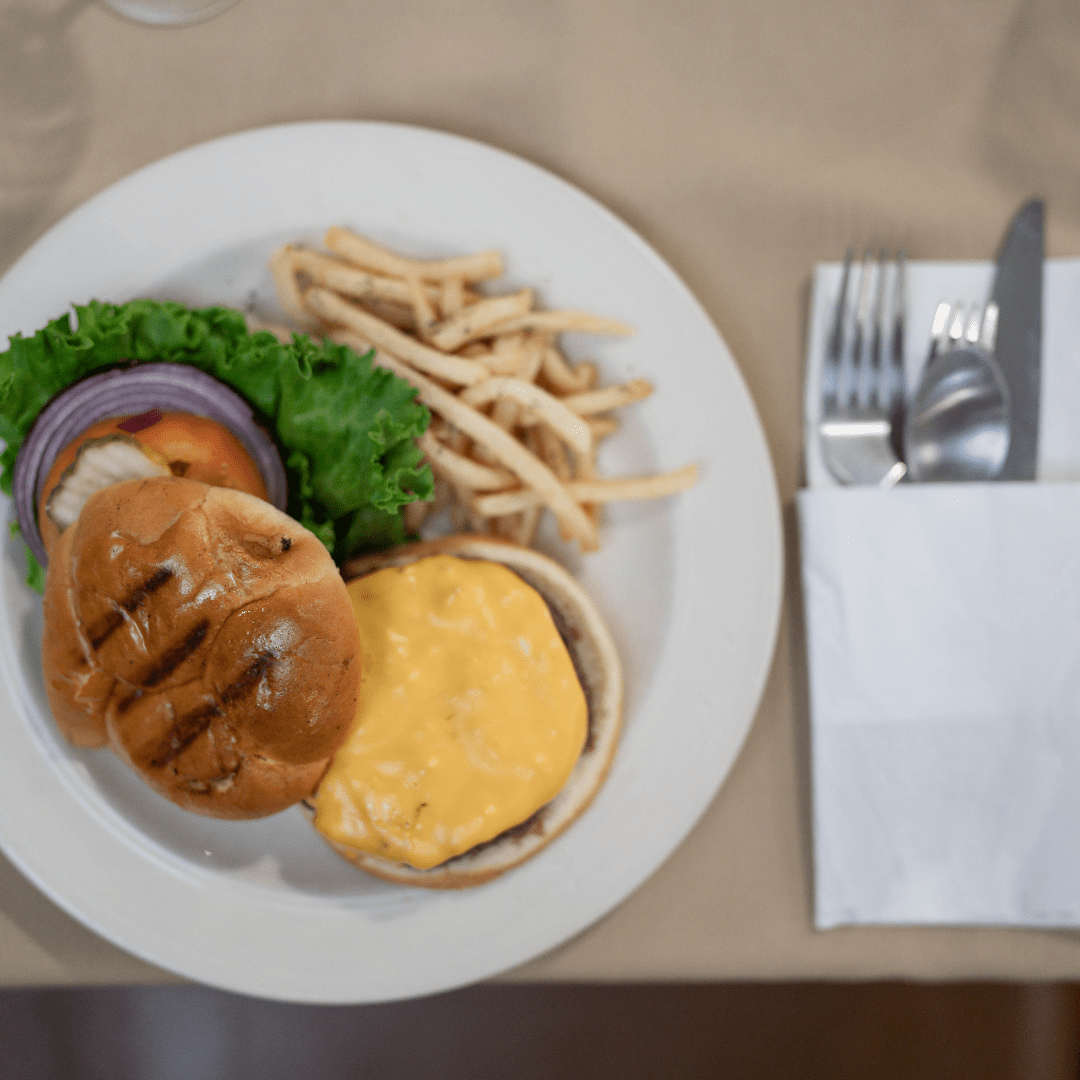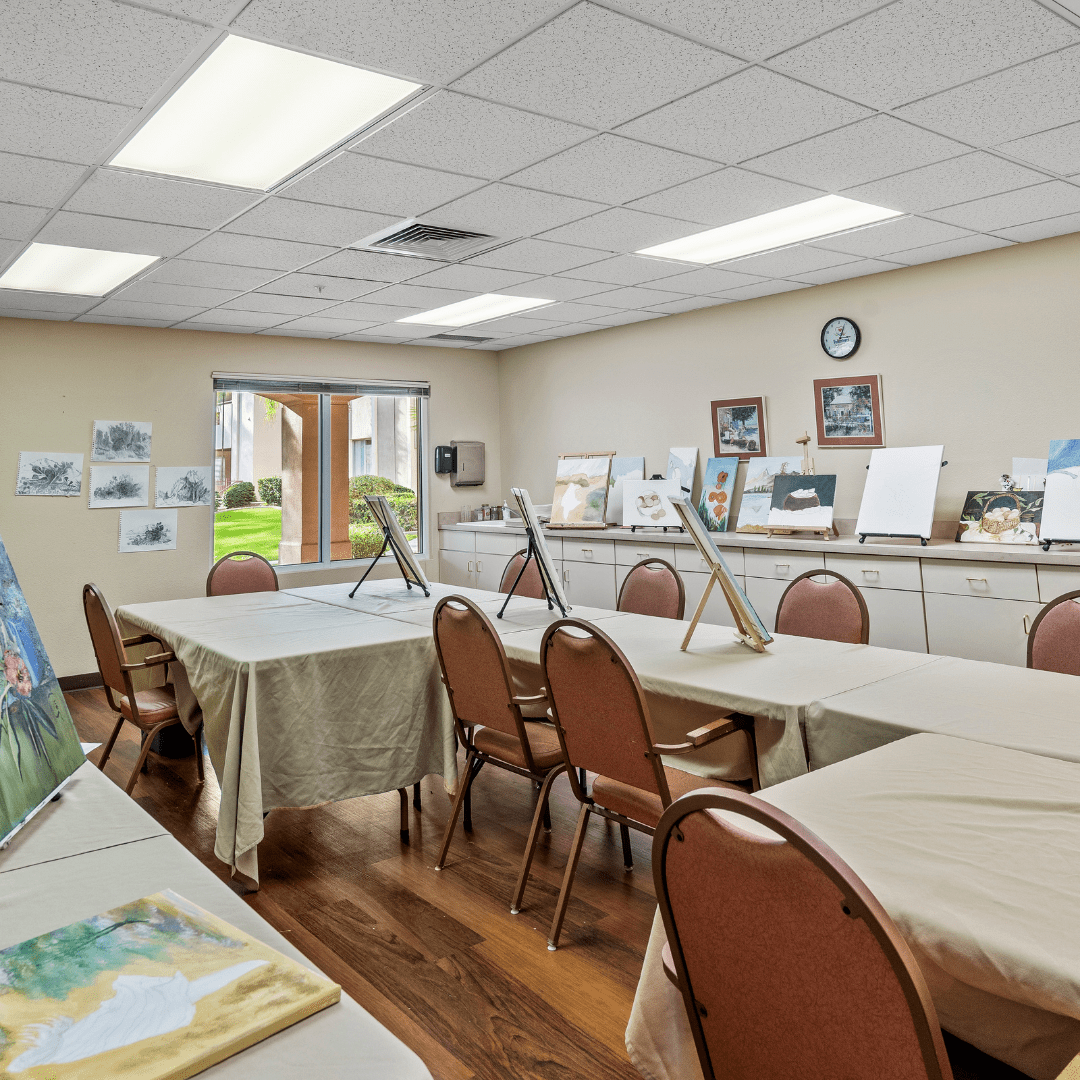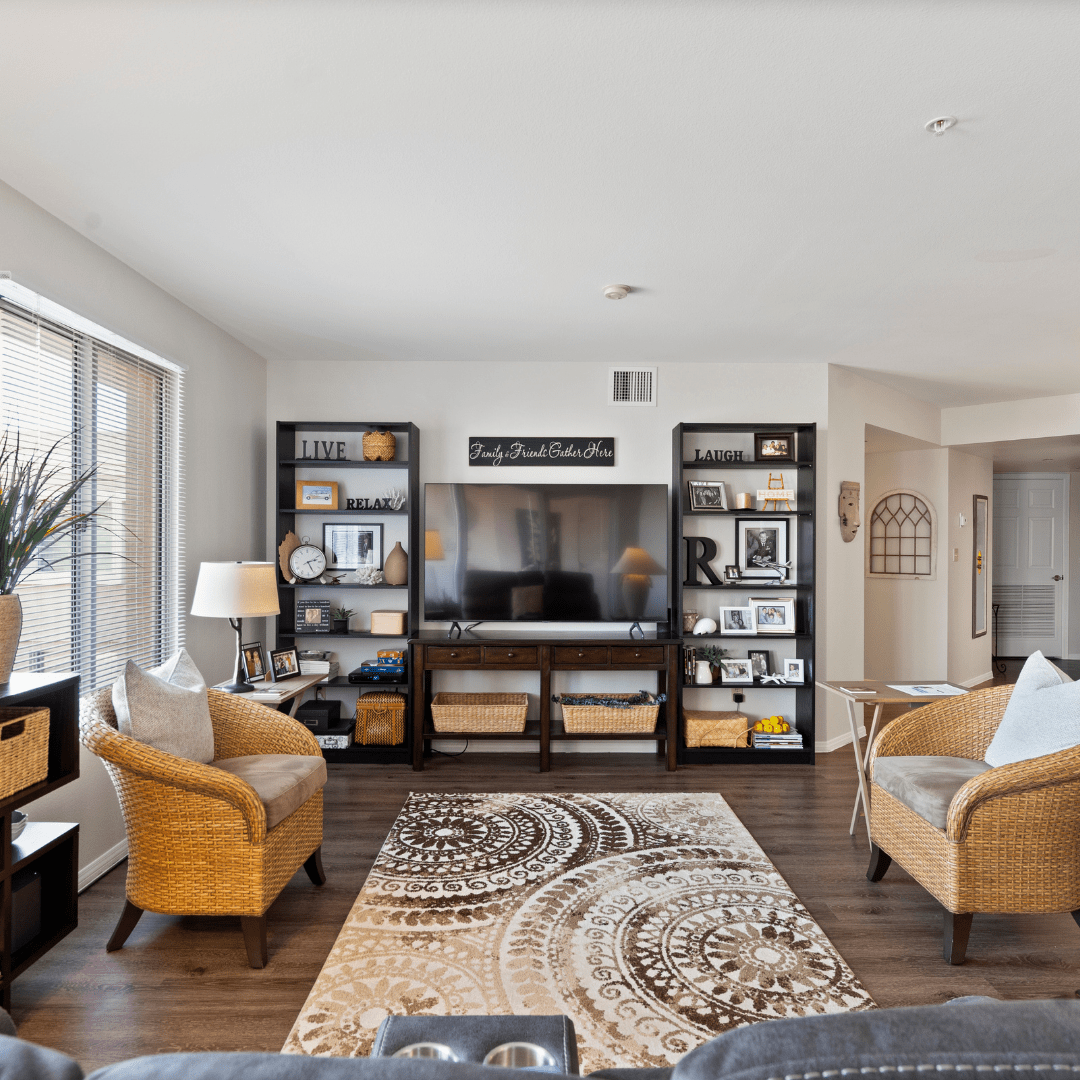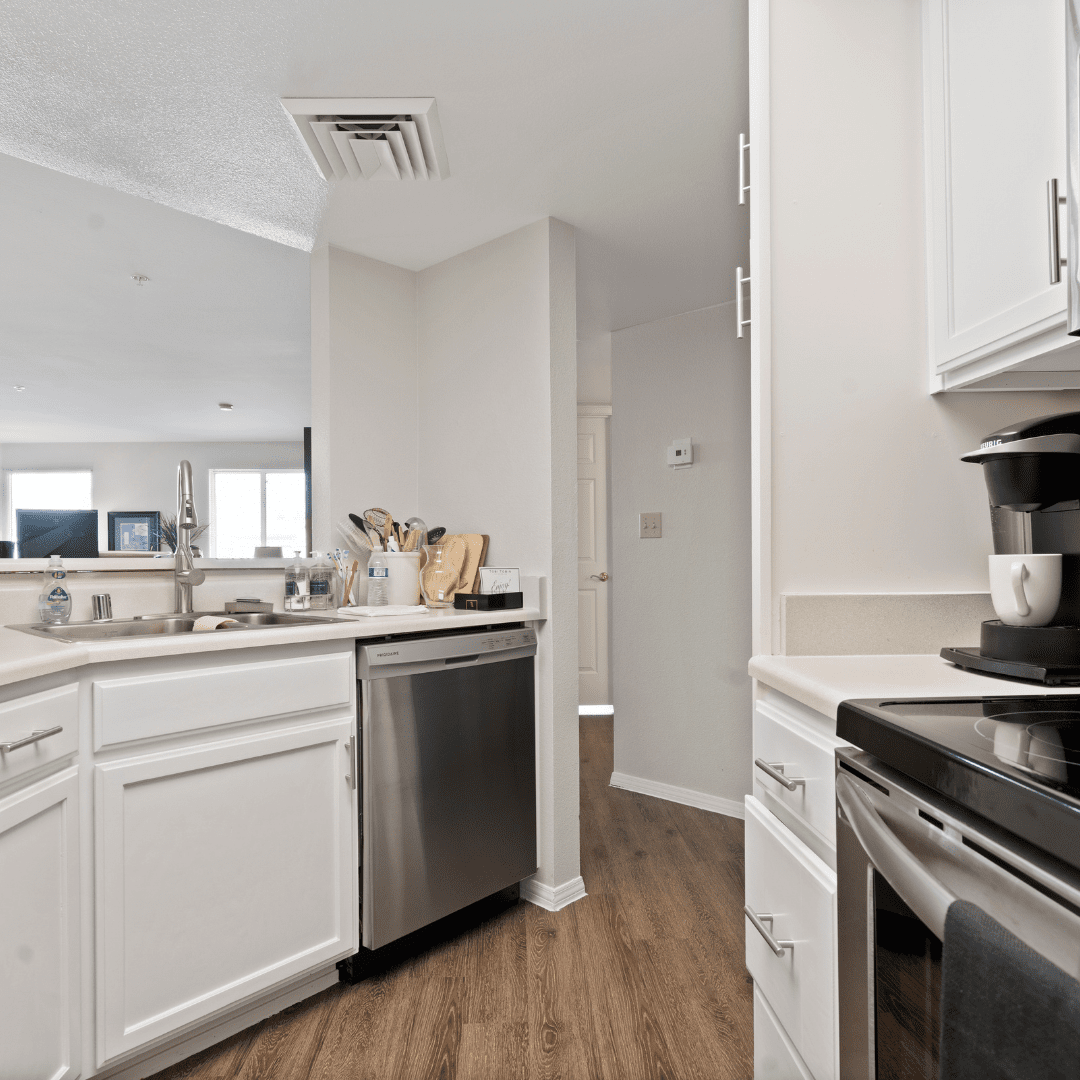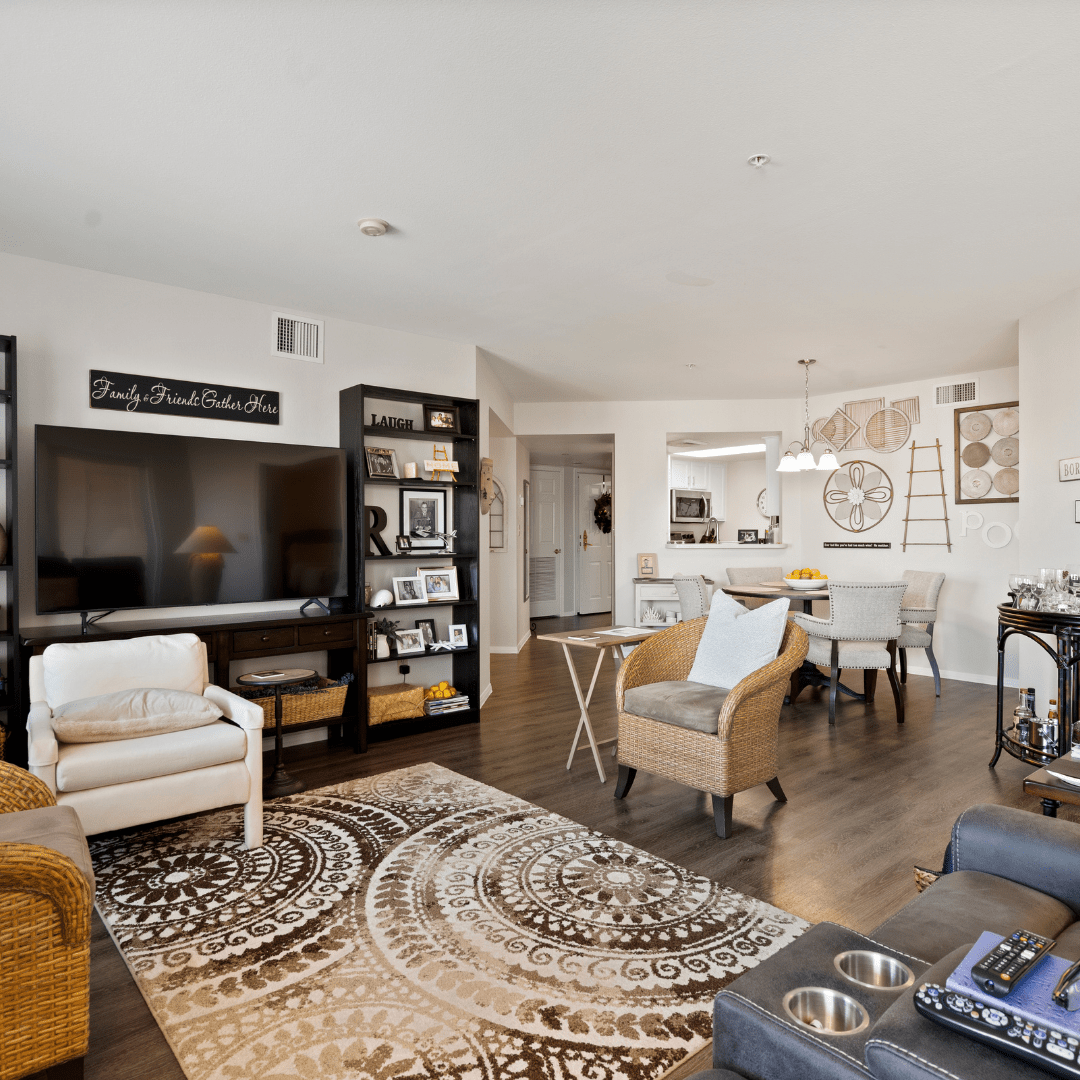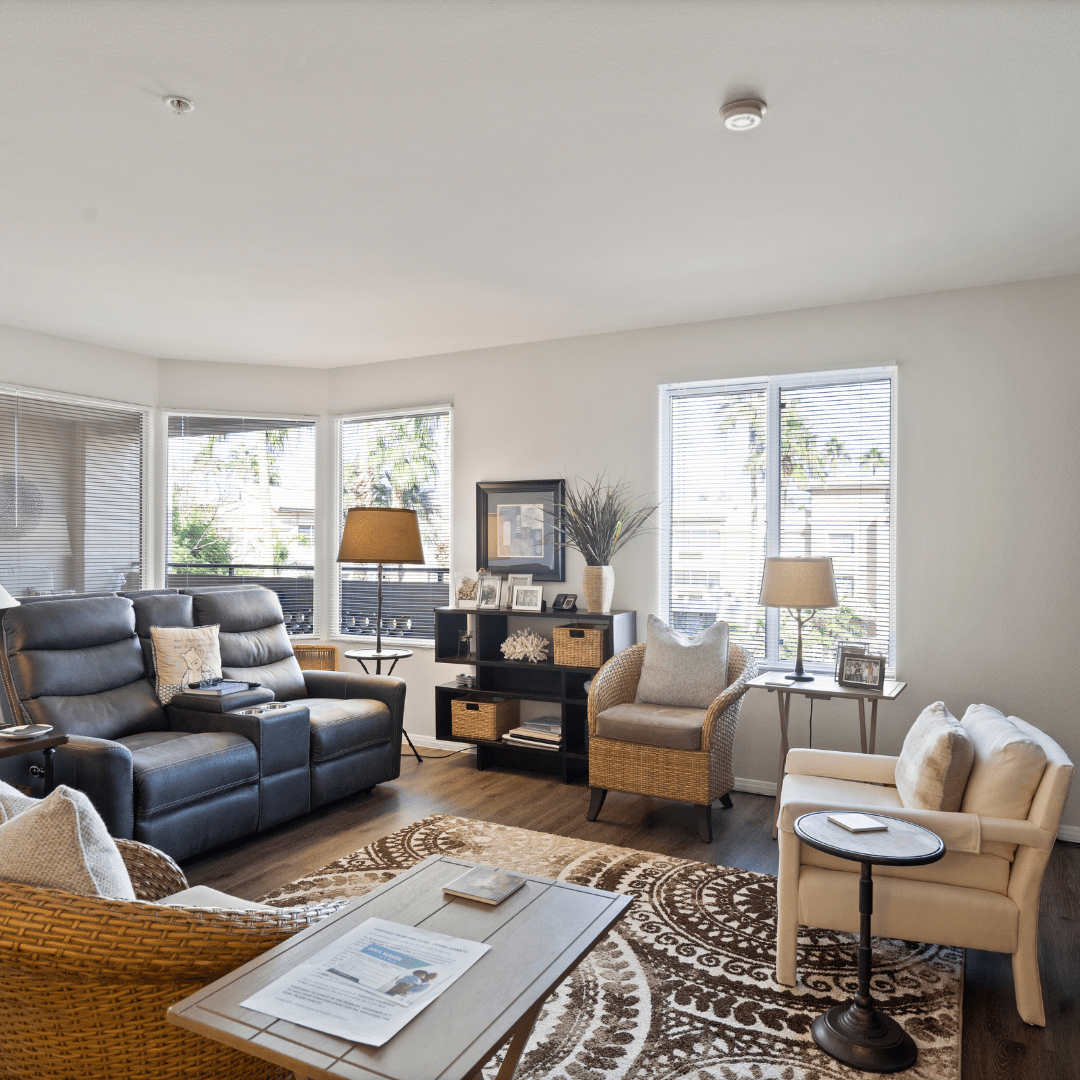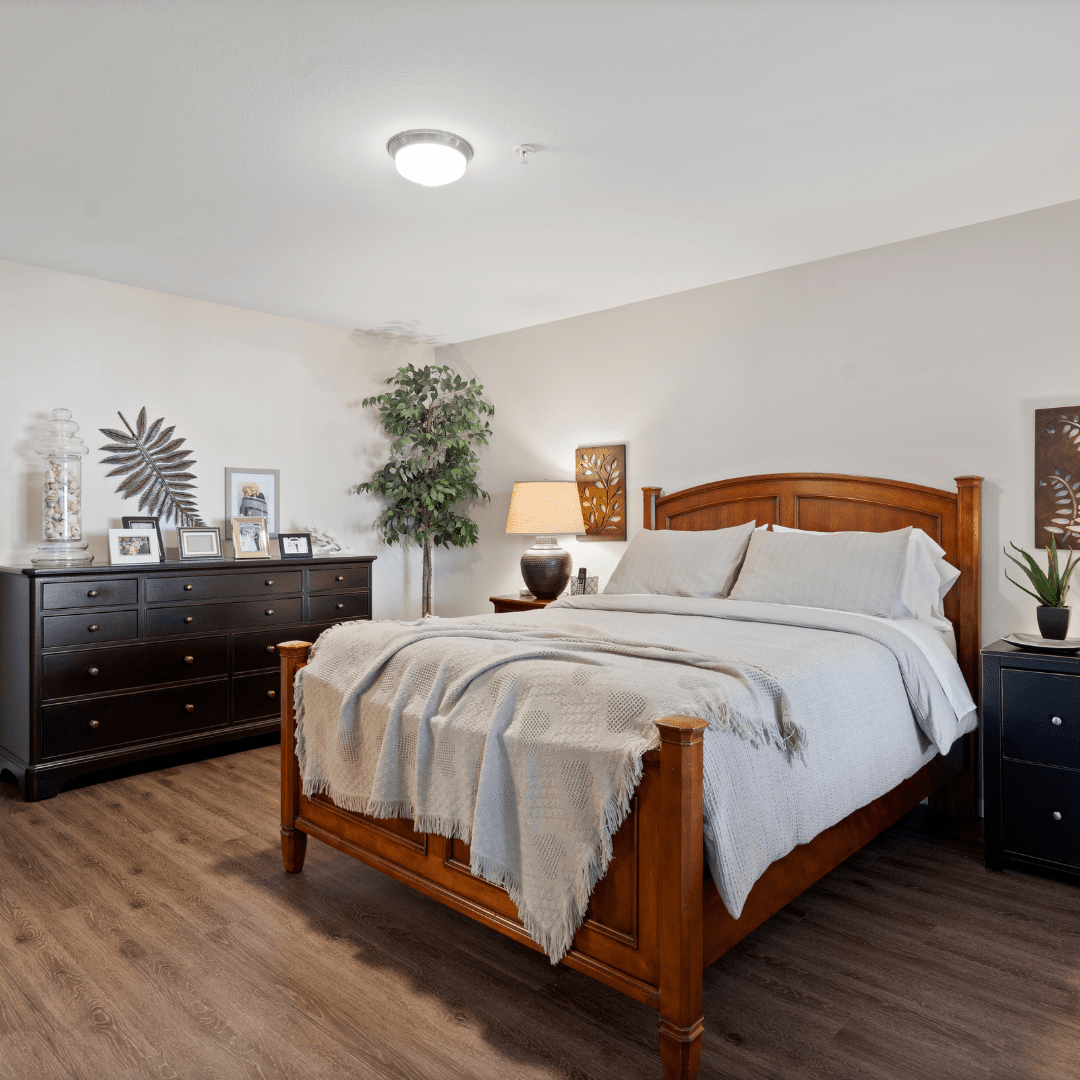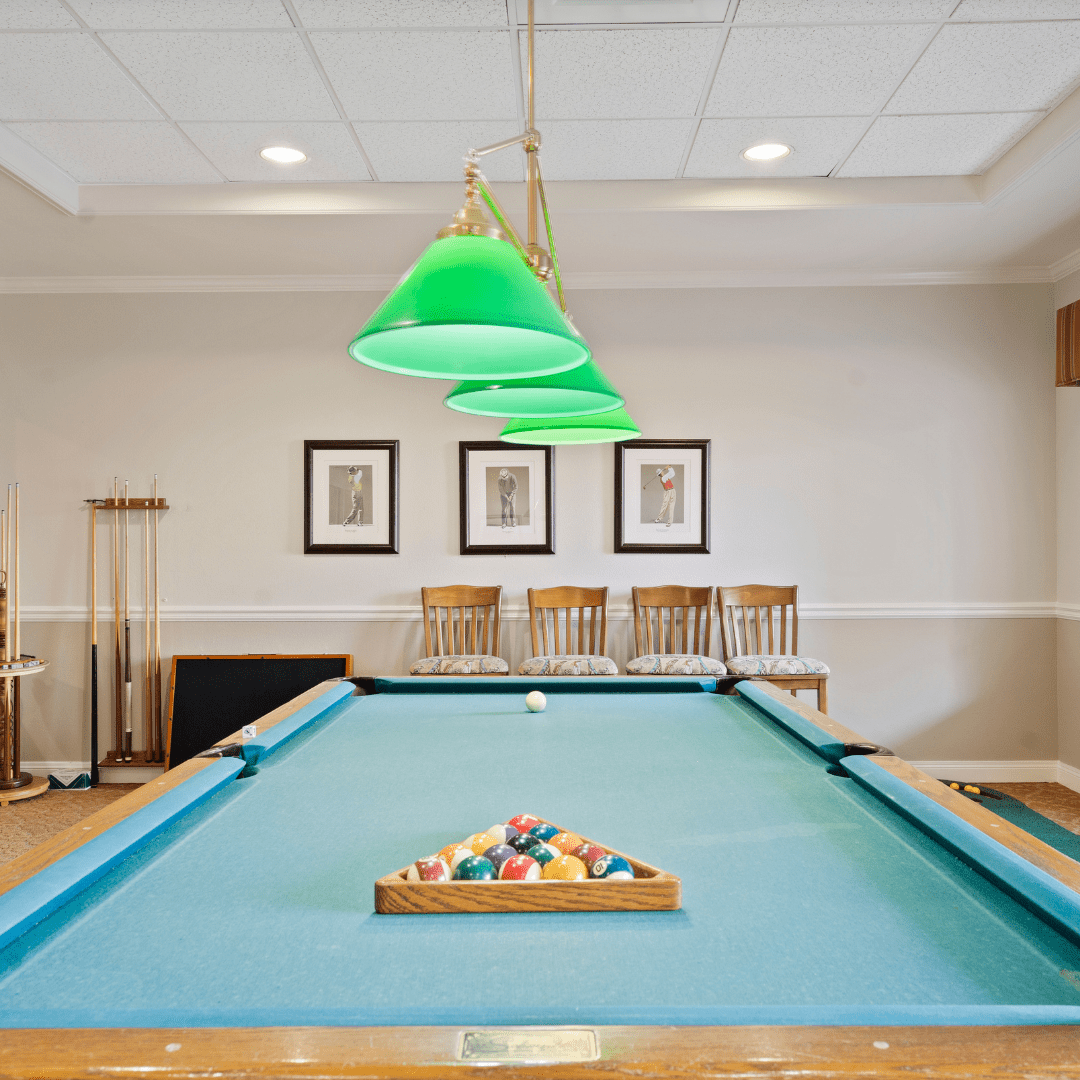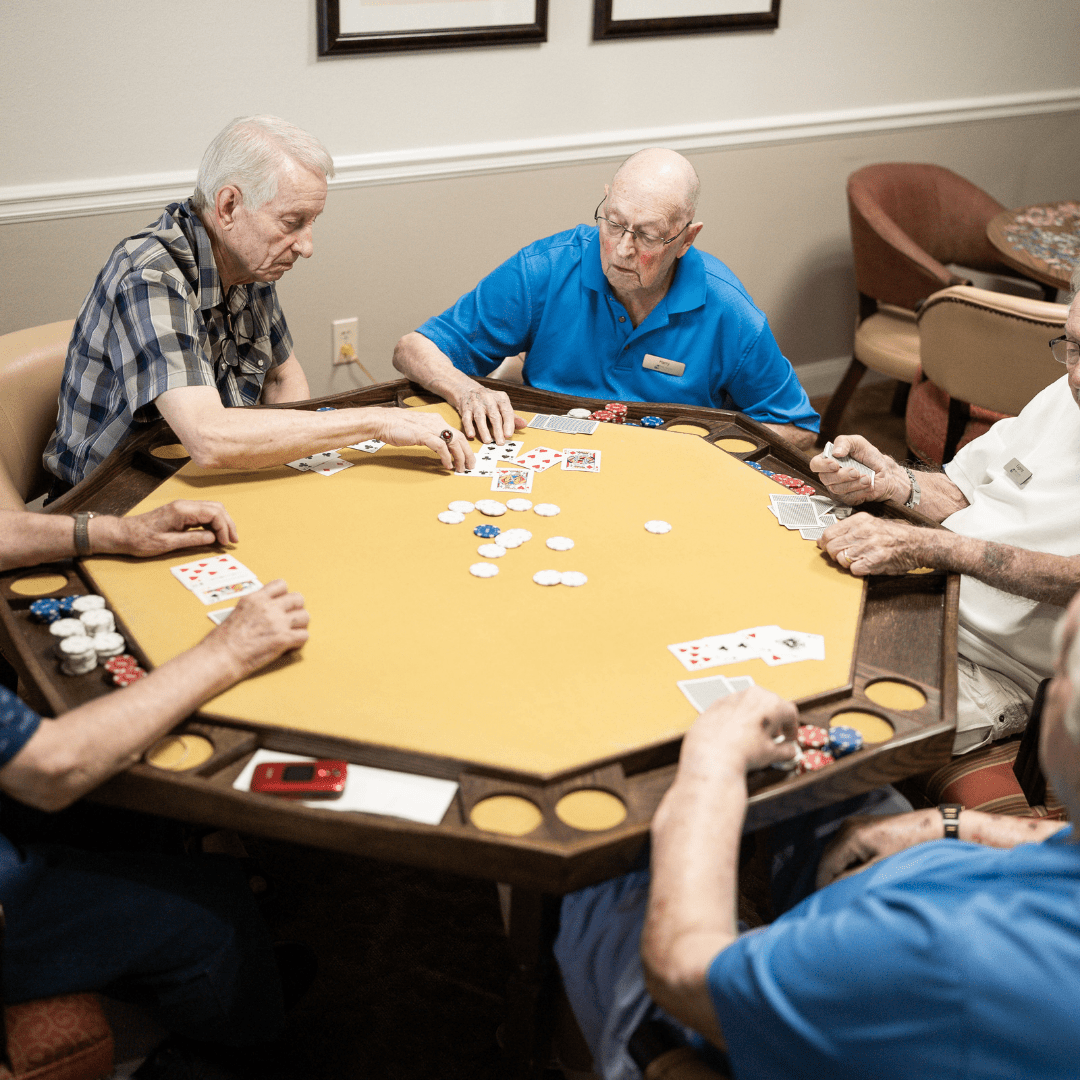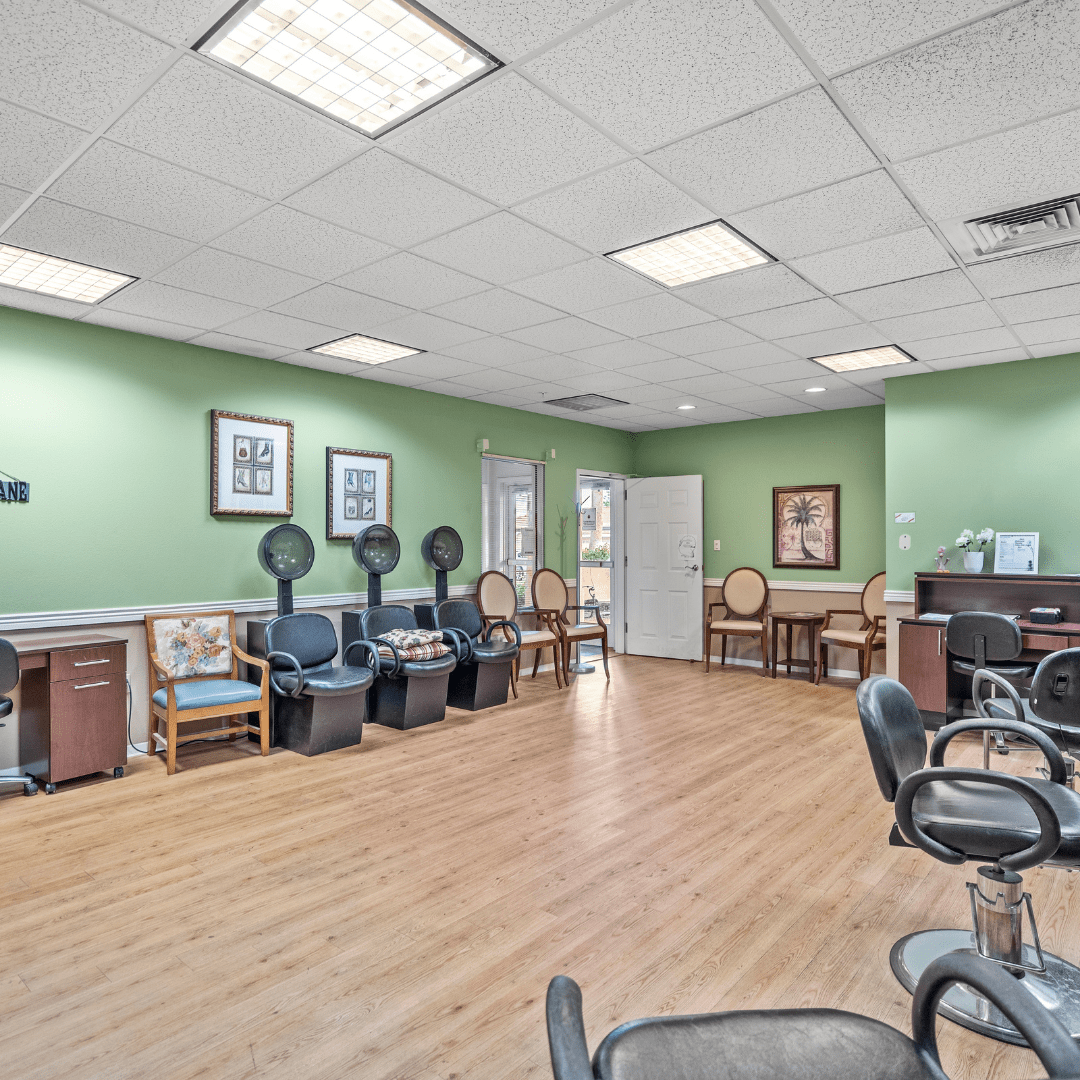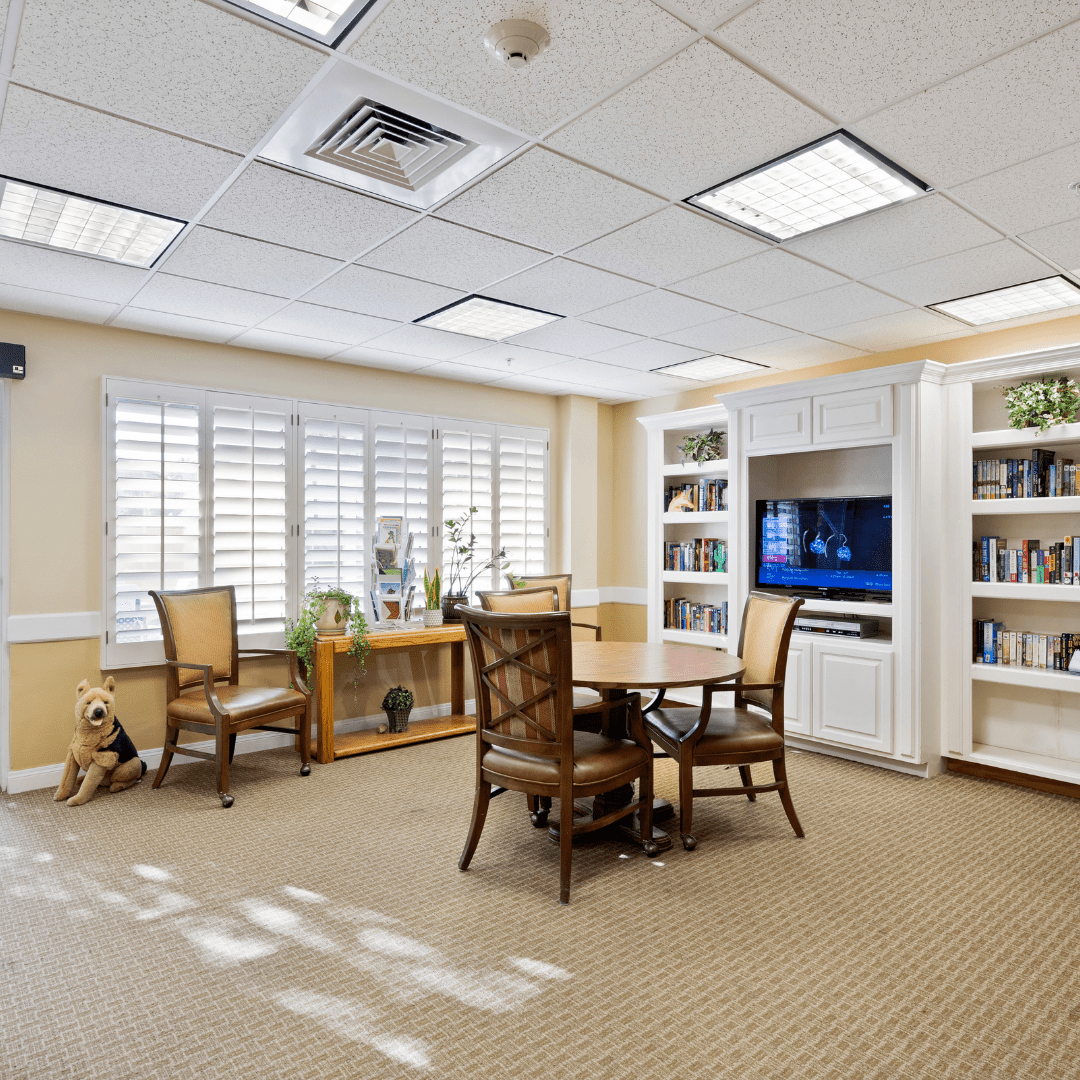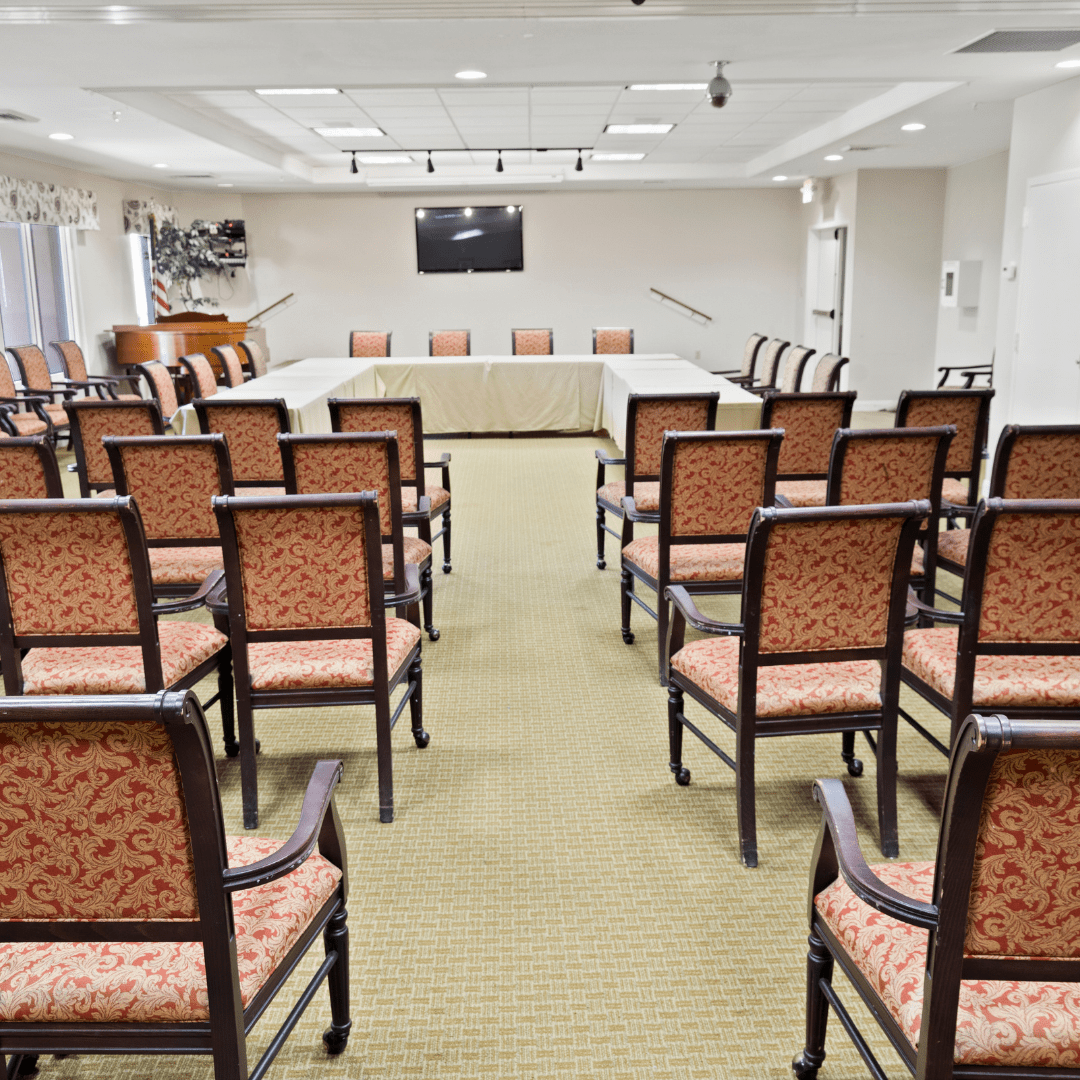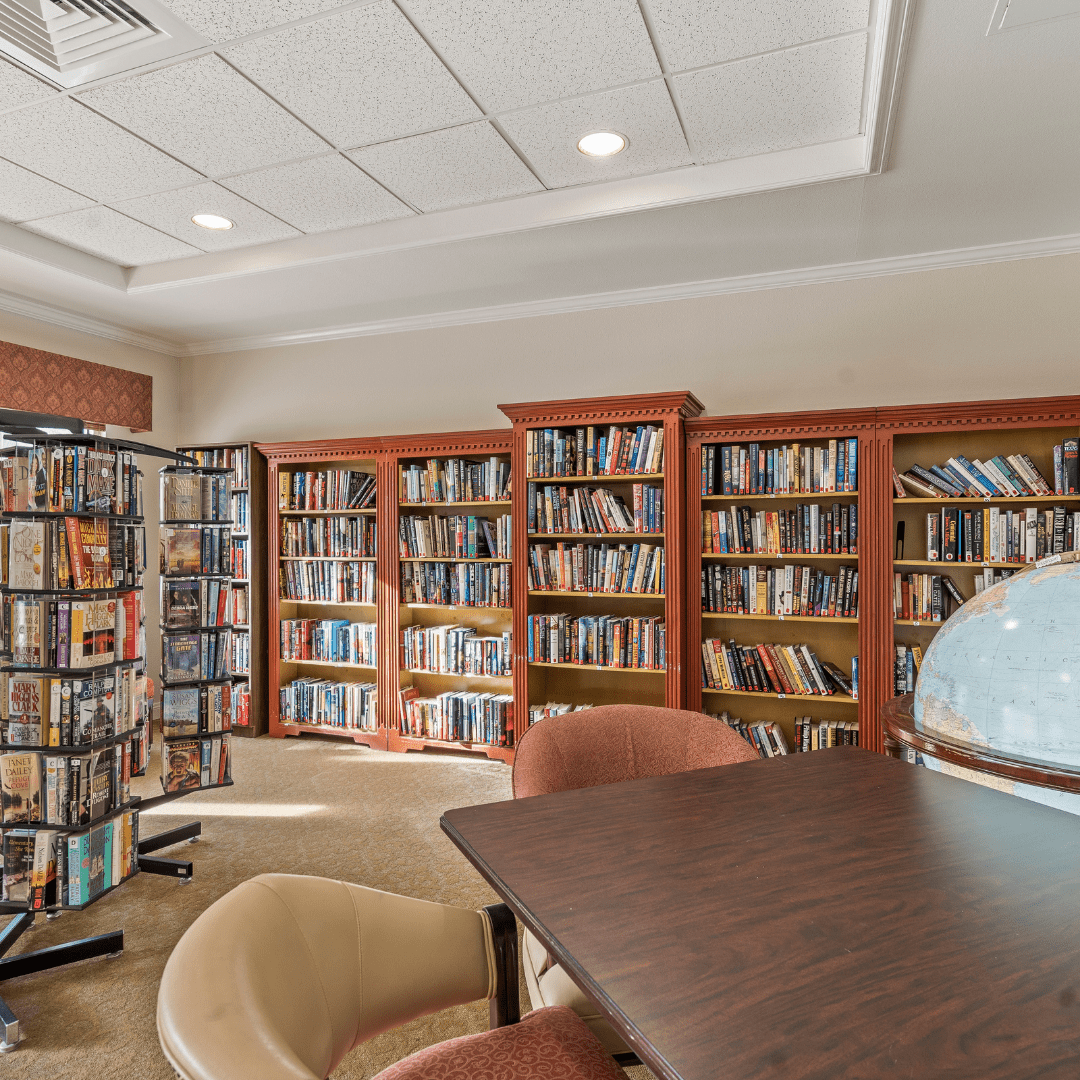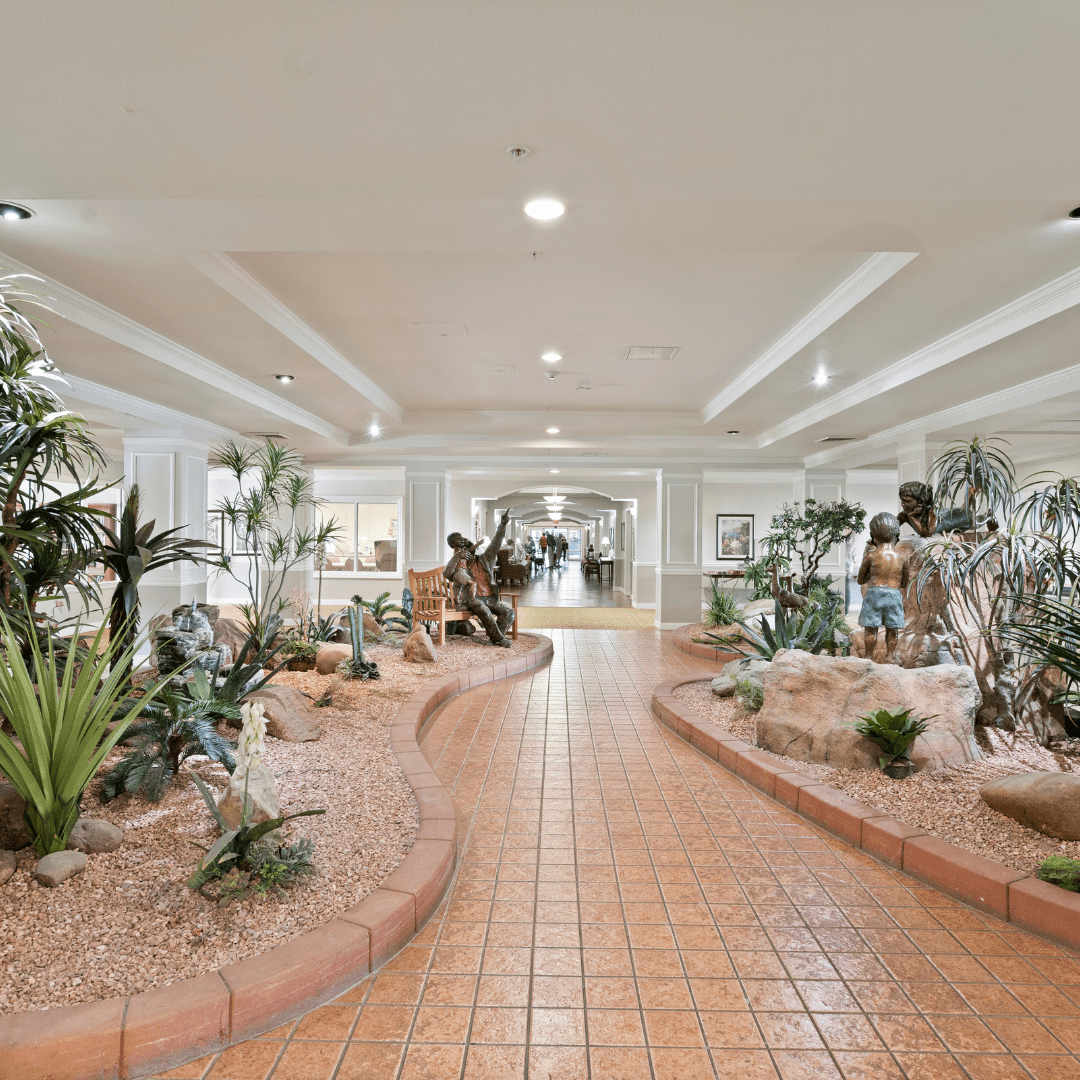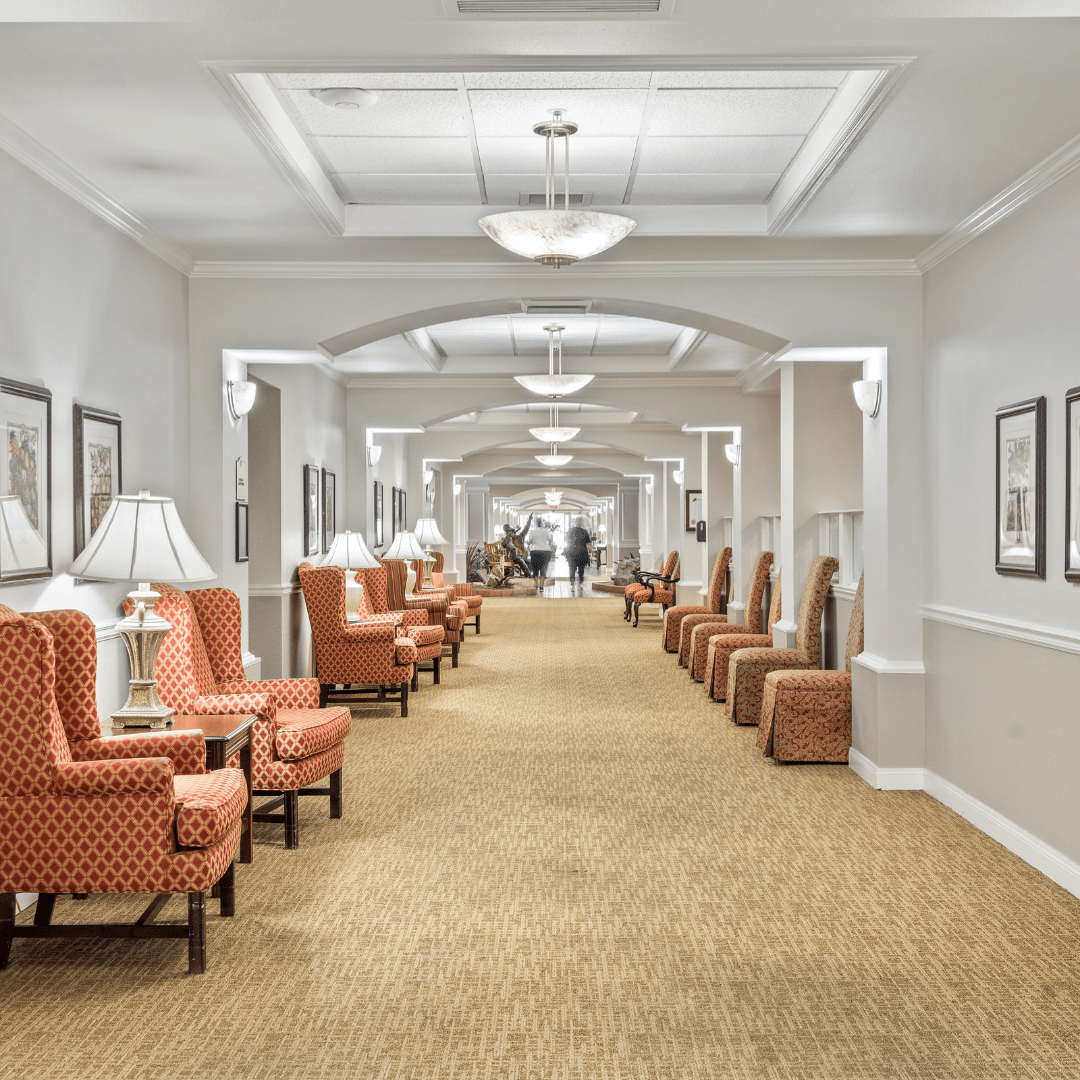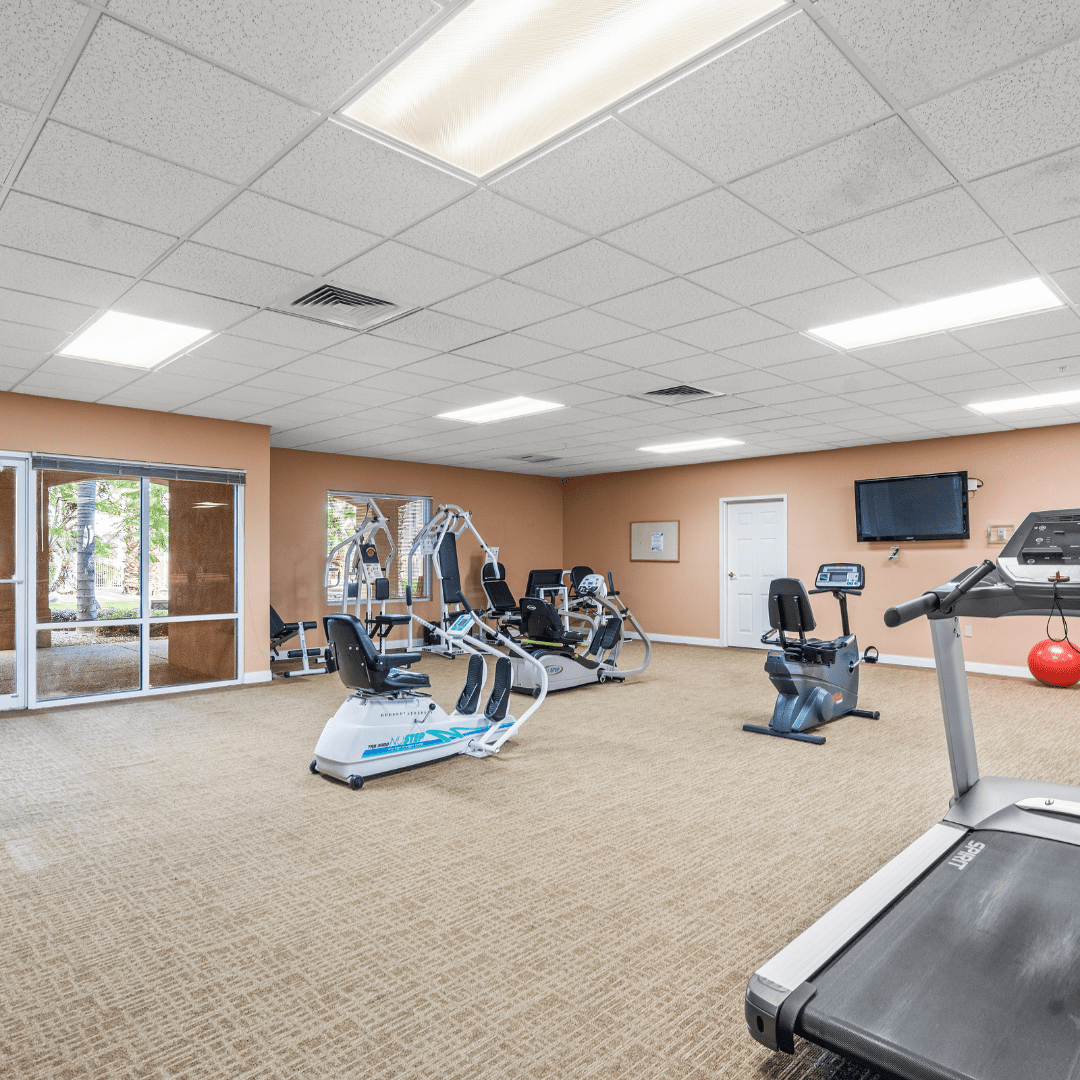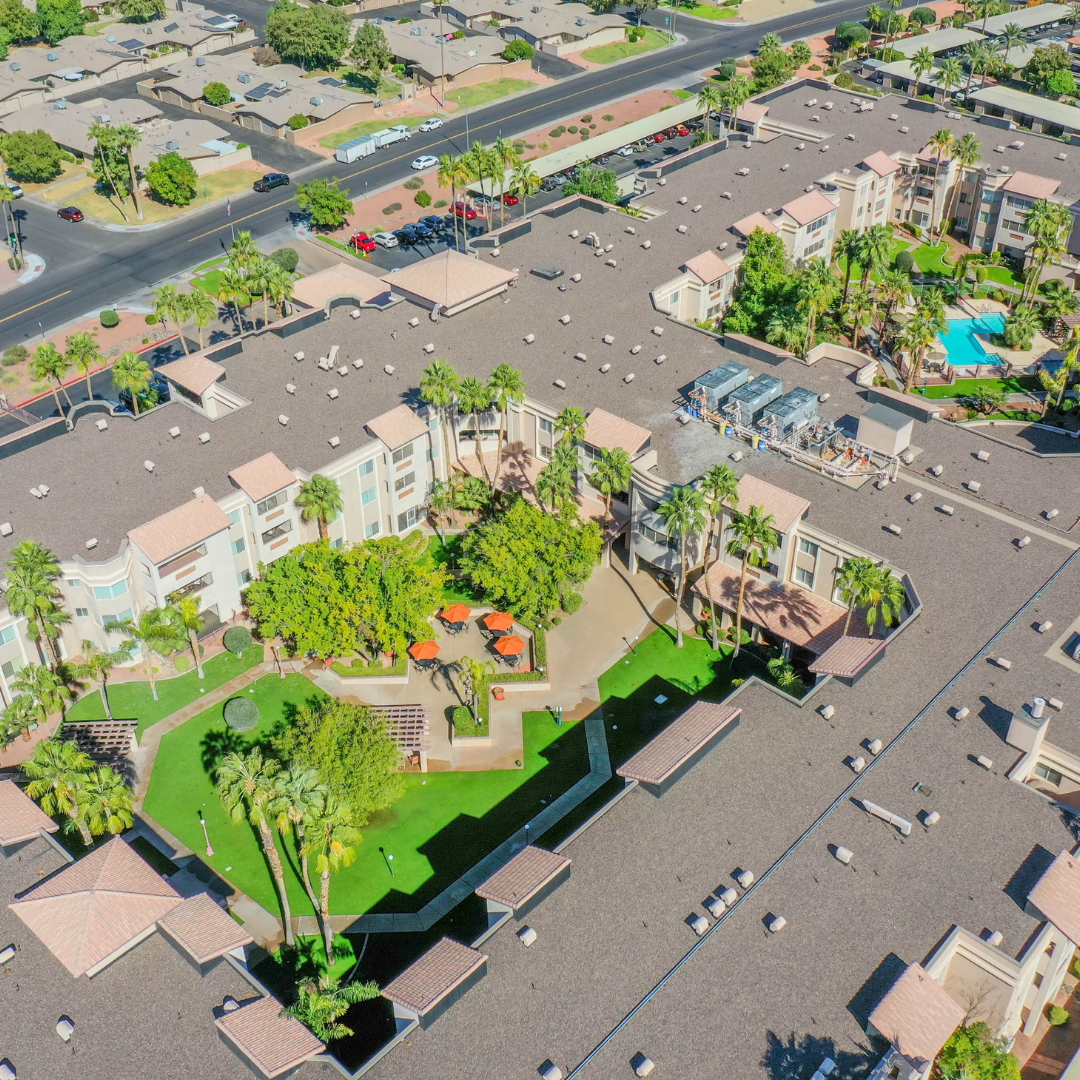 Palms at Sun City Entrance
Palms at Sun City Courtyard
Palms at Sun City Courtyard
Palms at Sun City Balcony View
Palms at Sun City Private Balcony
Palms at Sun City Entryway
Palms at Sun City Dining Room
Palms at Sun City Private Dining Room
Palms at Sun City Arts & Crafts
Palms at Sun City Apartment Living Room
Palms at Sun City Apartment Kitchen
Palms at Sun City Apartment Interior
Palms at Sun City Apartment Interior (2)
Palms at Sun City Apartment Bedroom
Palms at Sun City Game Room
Palms at Sun City Rec Room
Palms at Sun City Meeting Room
Palms at Sun City Library
Palms at Sun City Hallway
Palms at Sun City Hallway (2)
Palms at Sun City Aerial Shot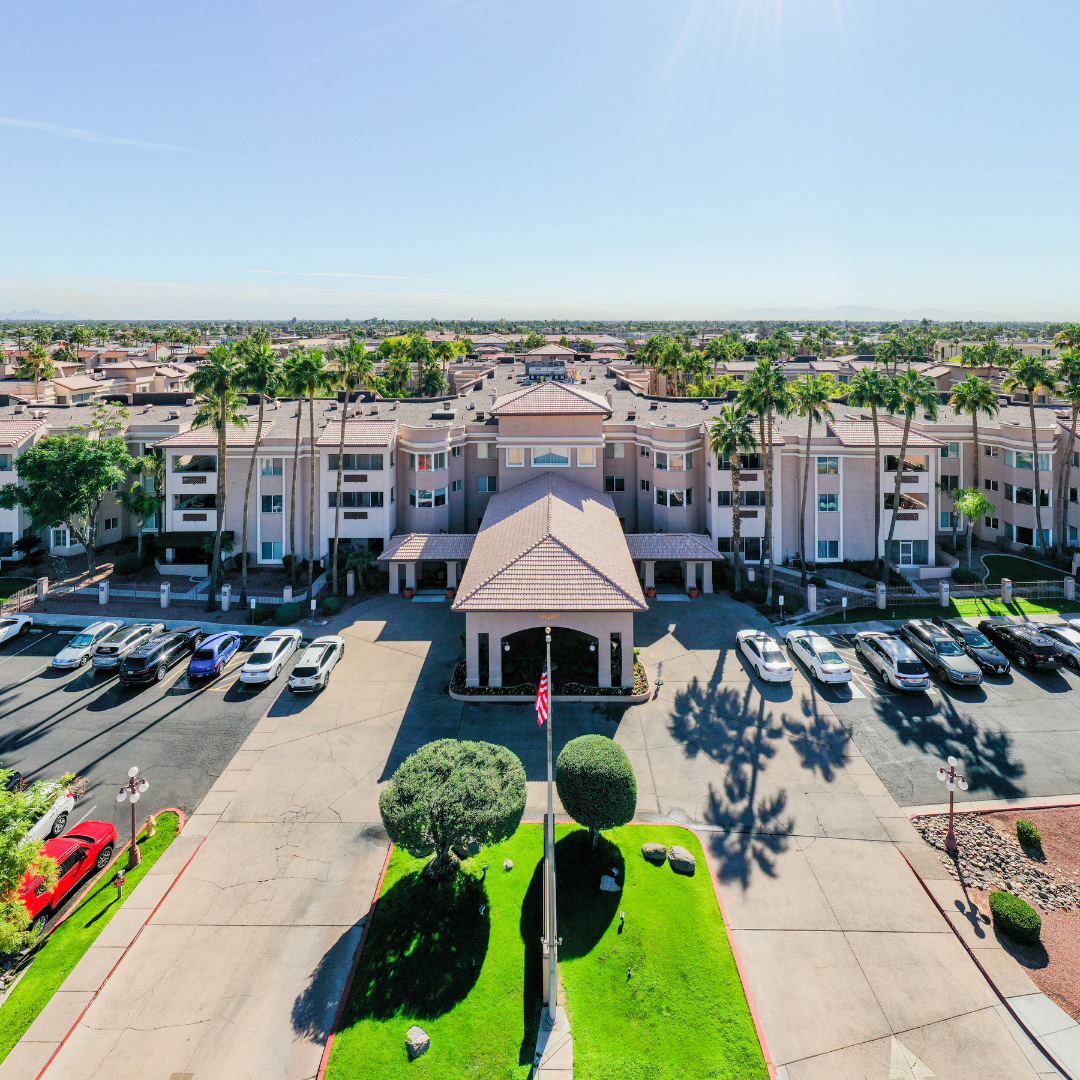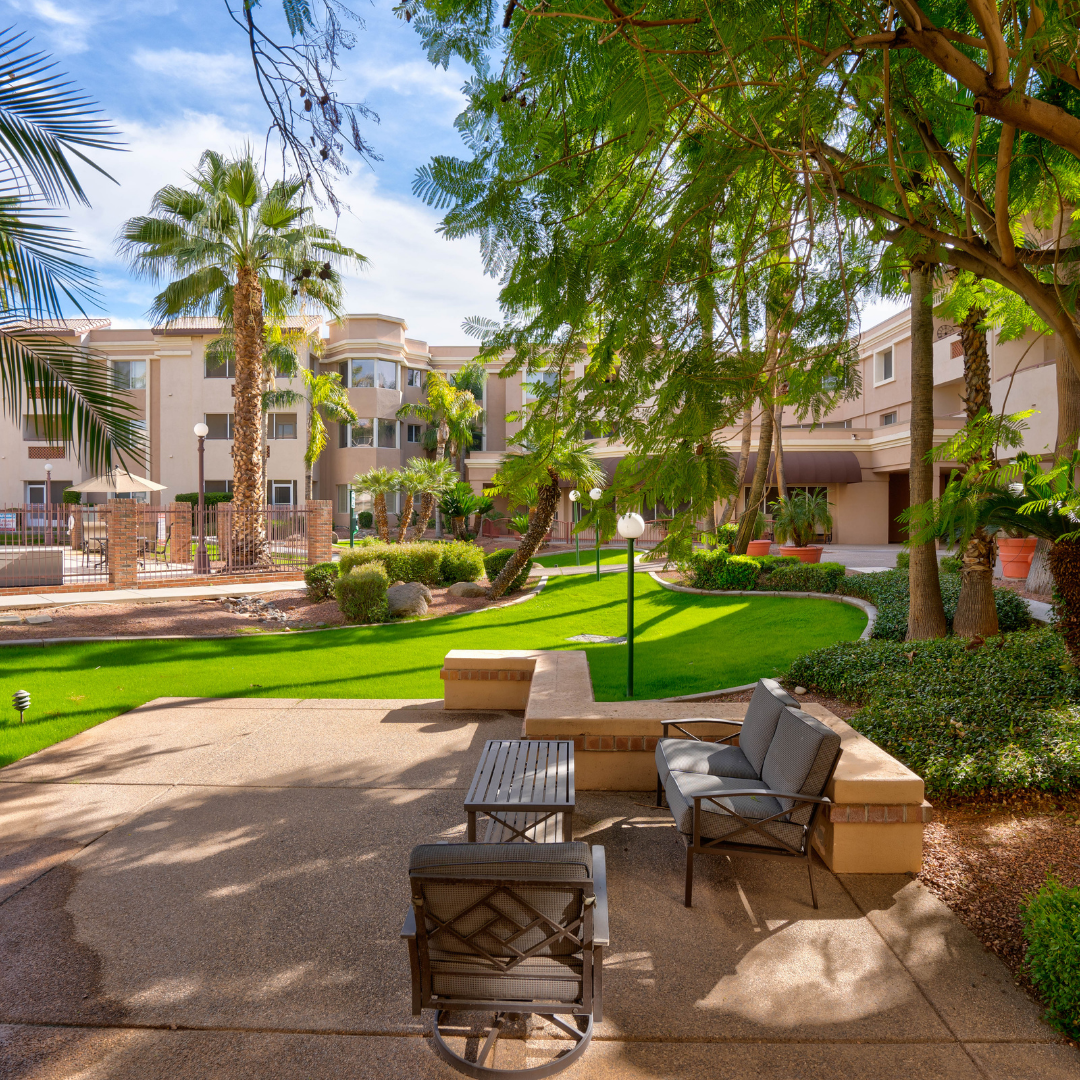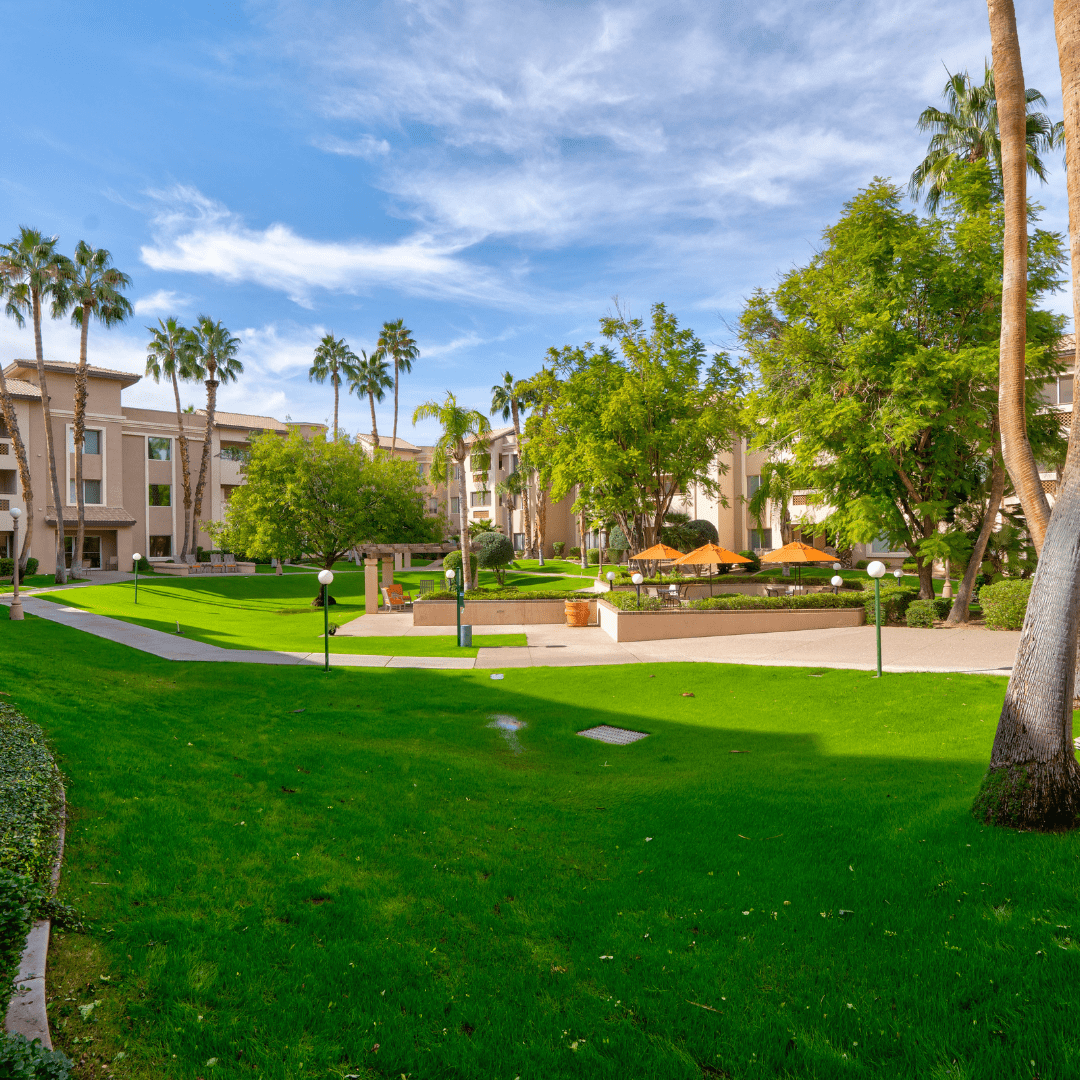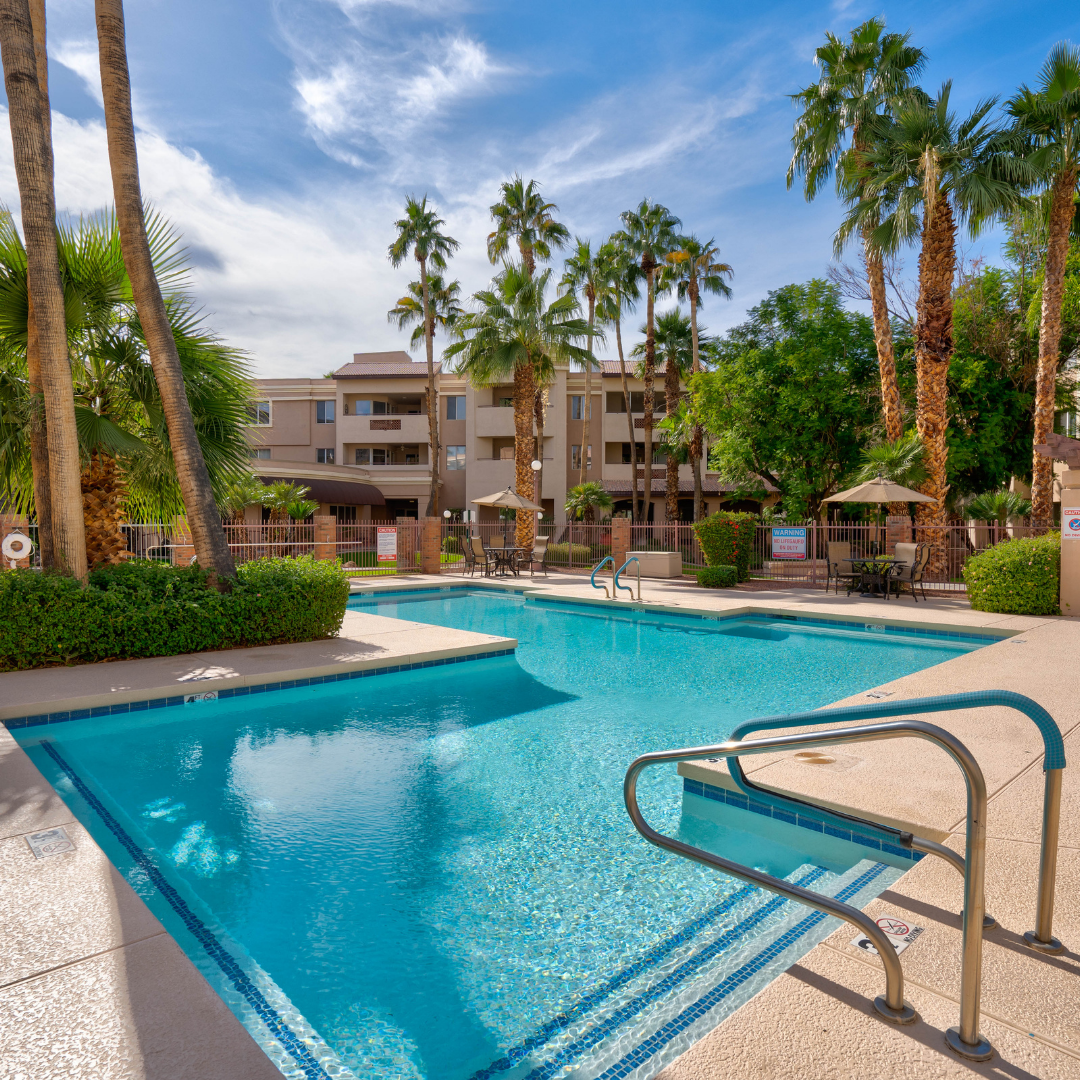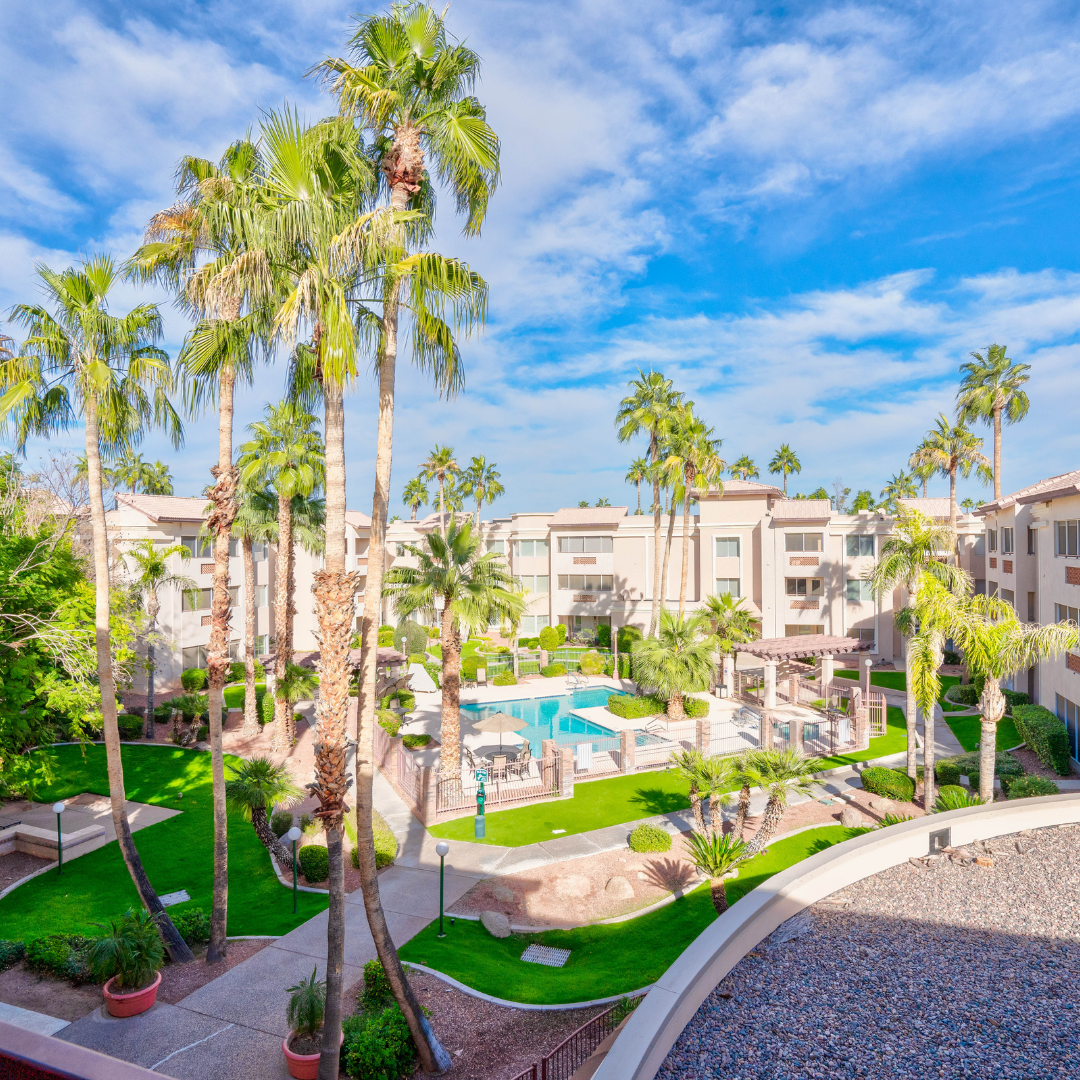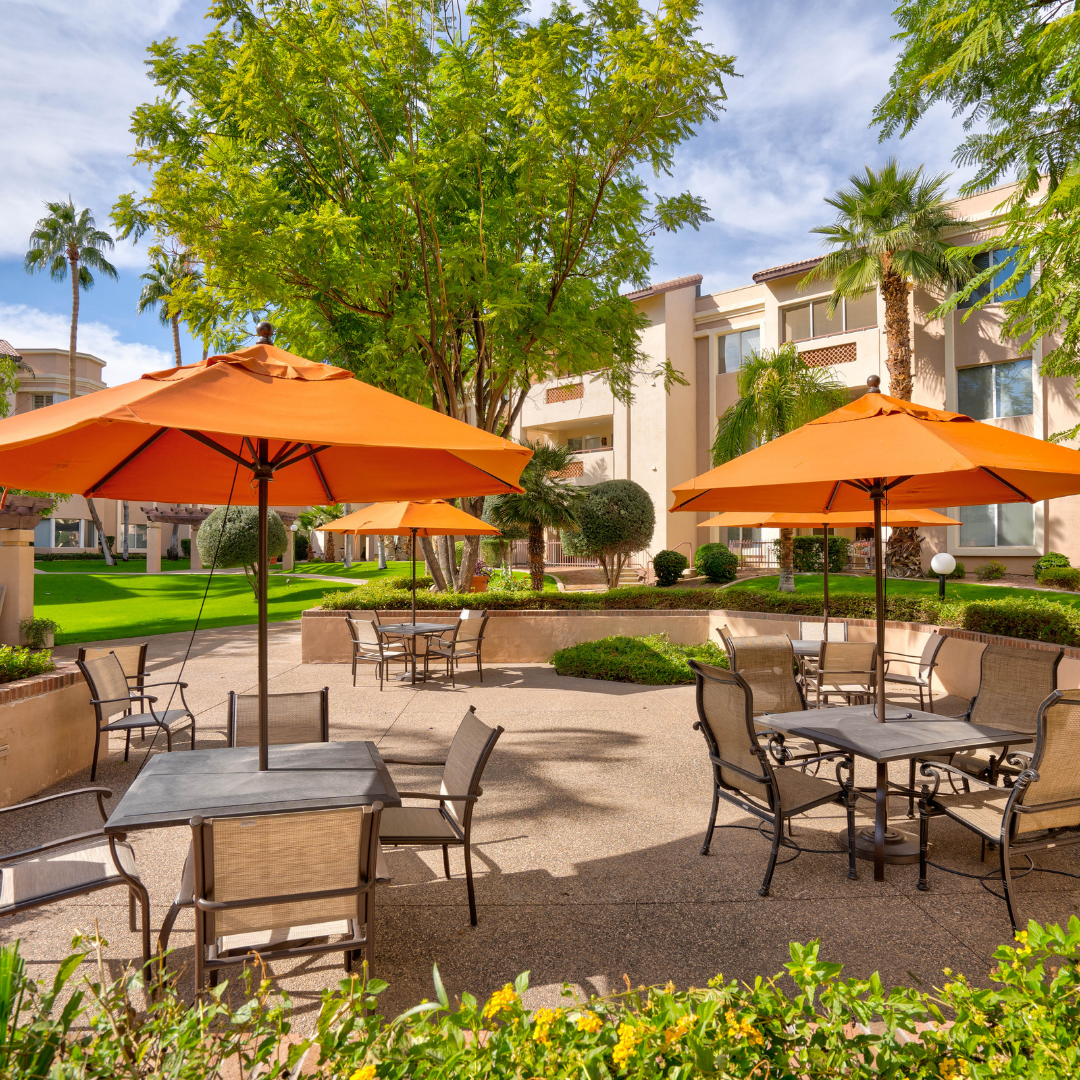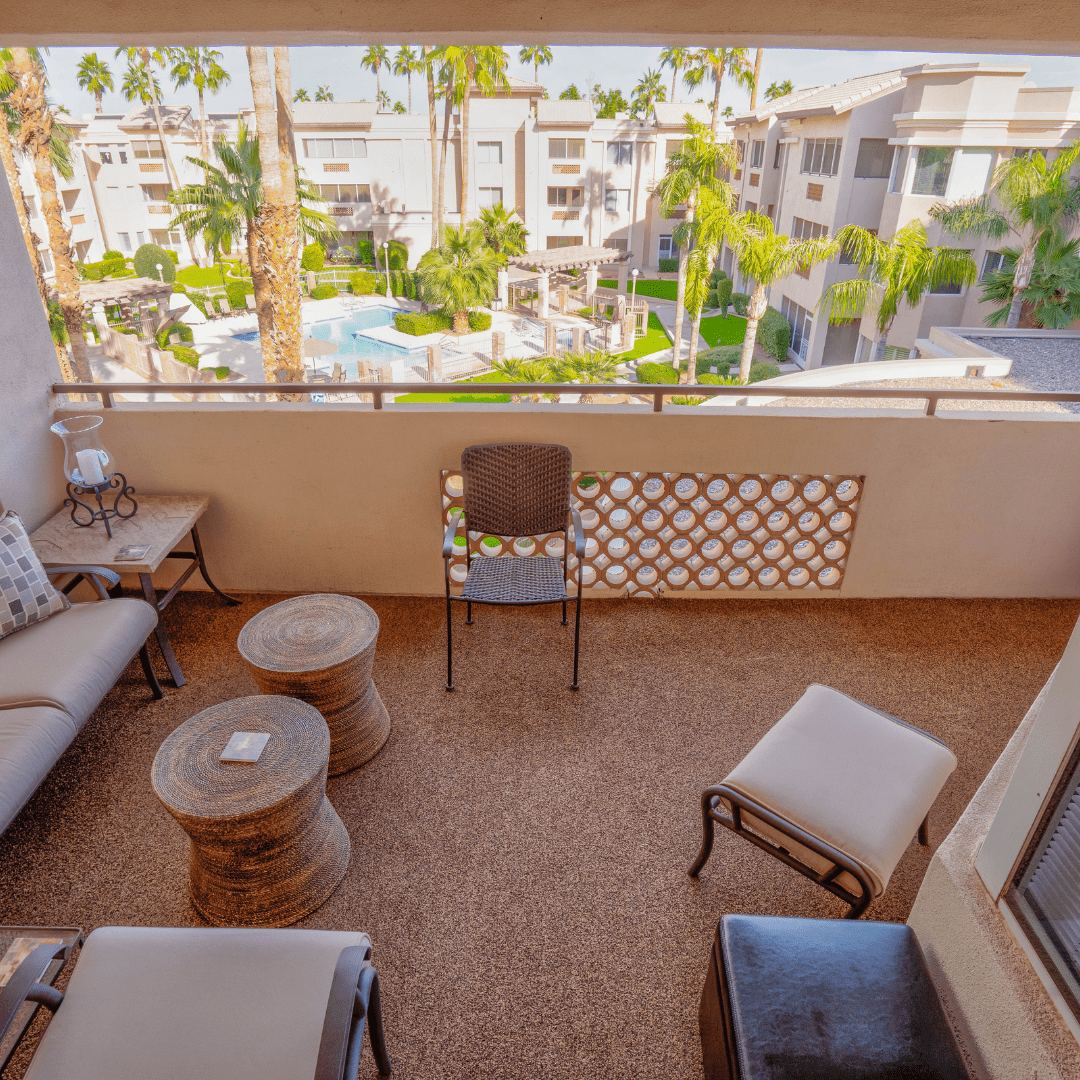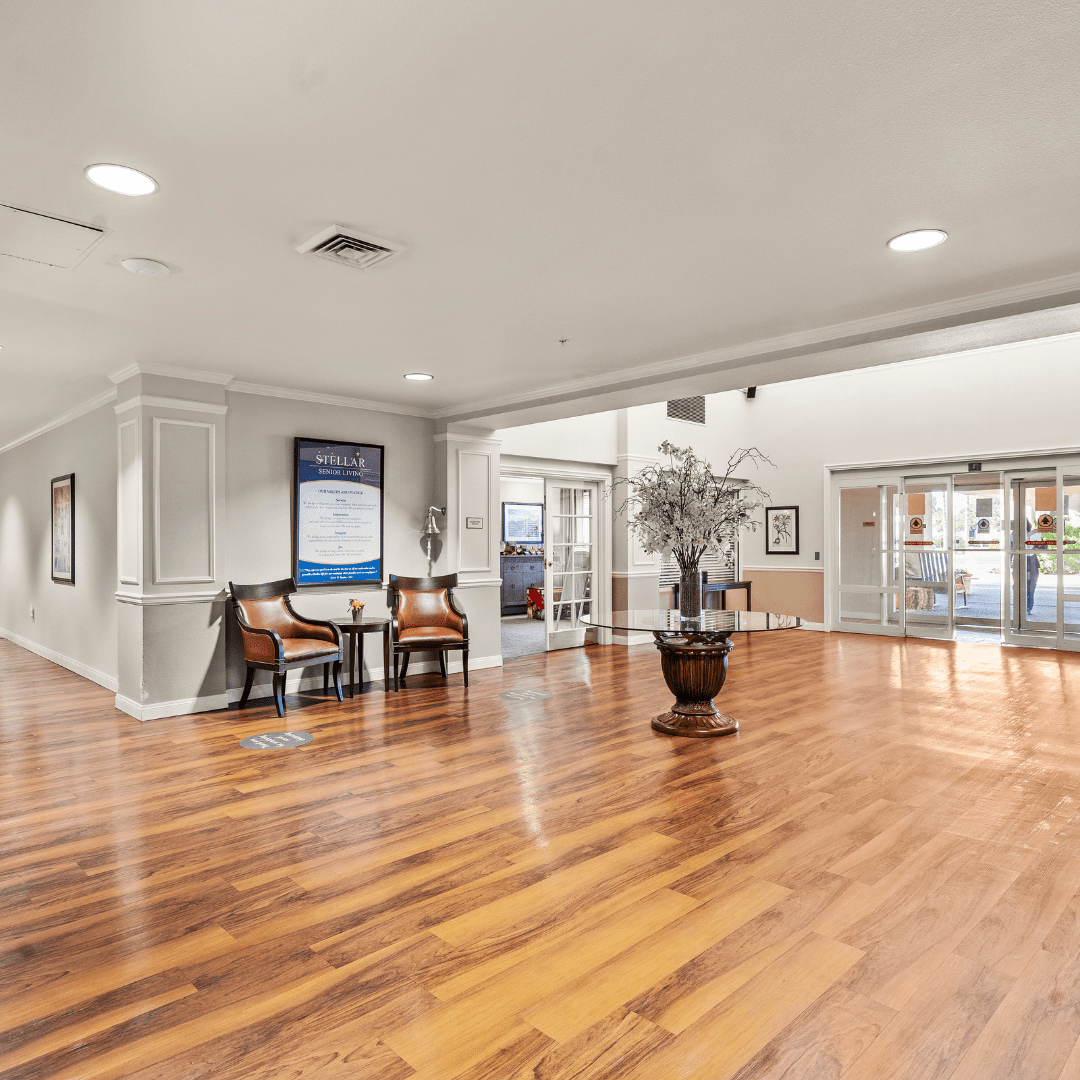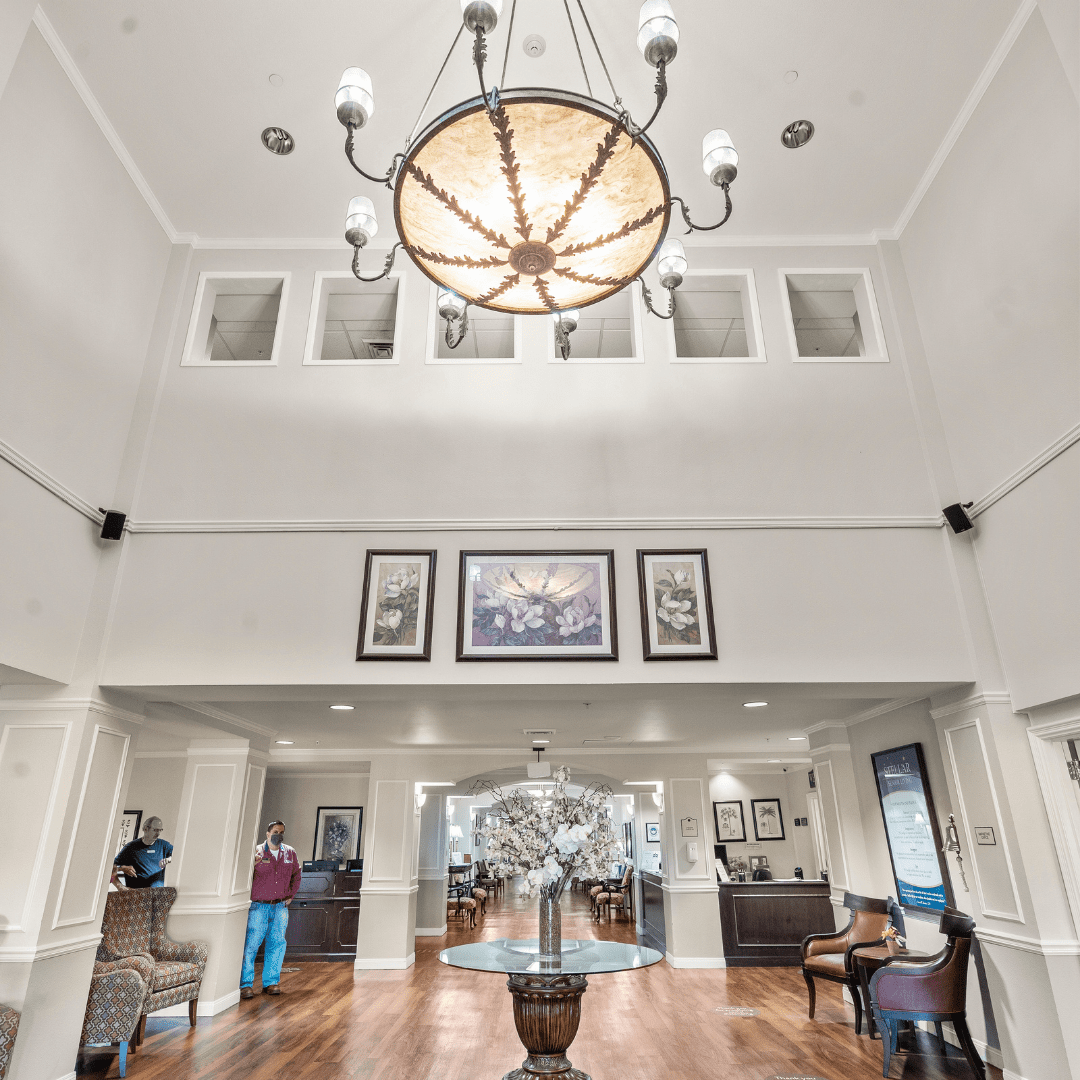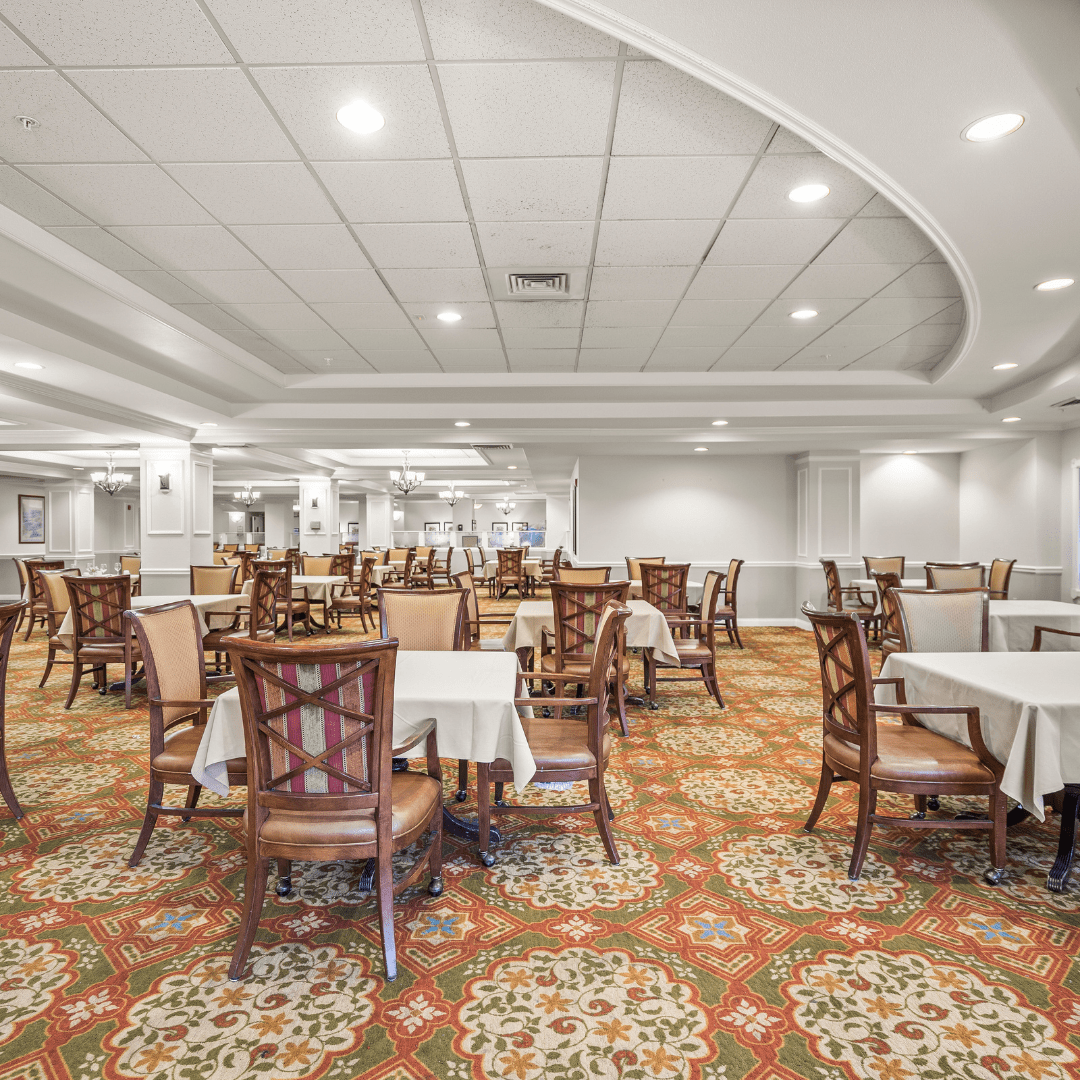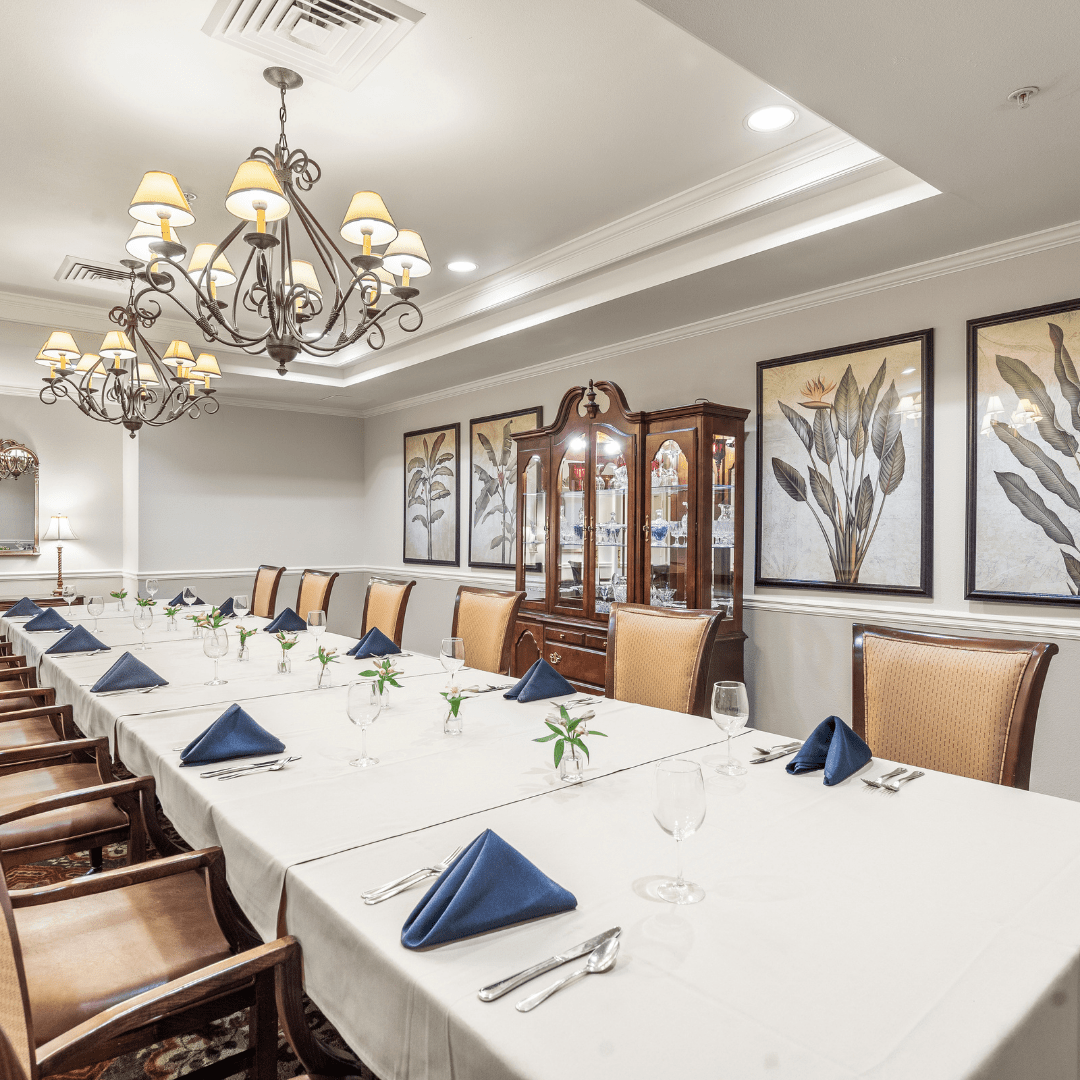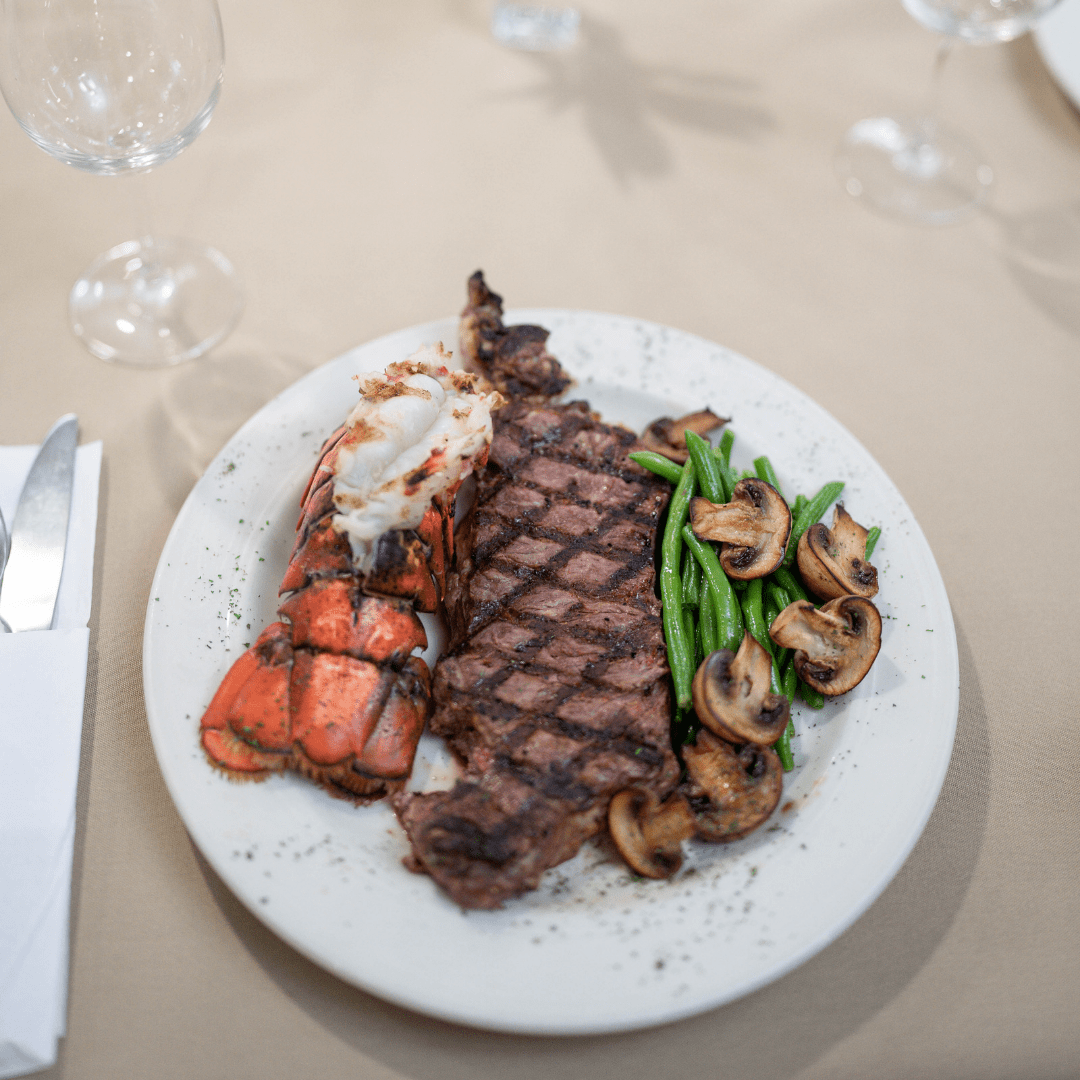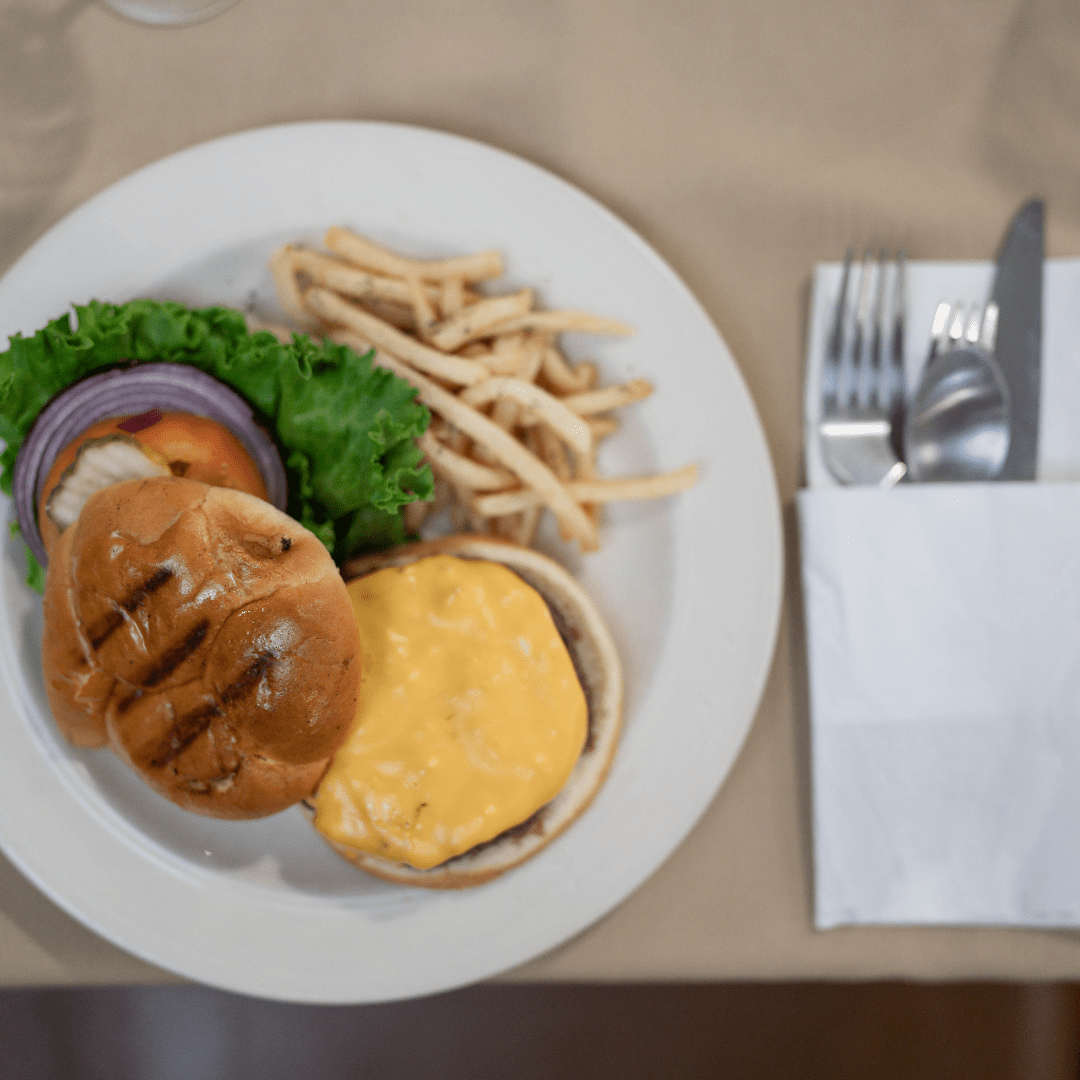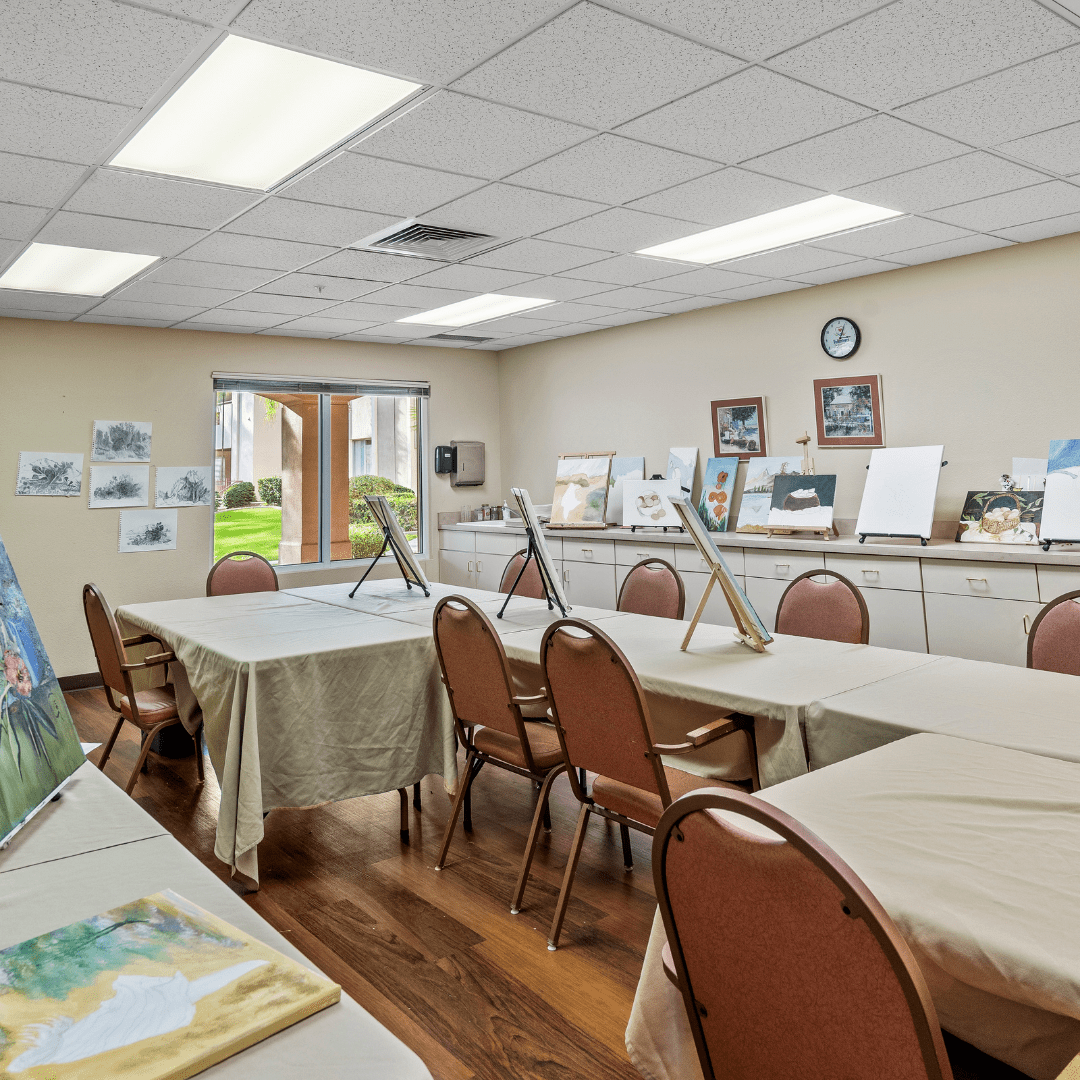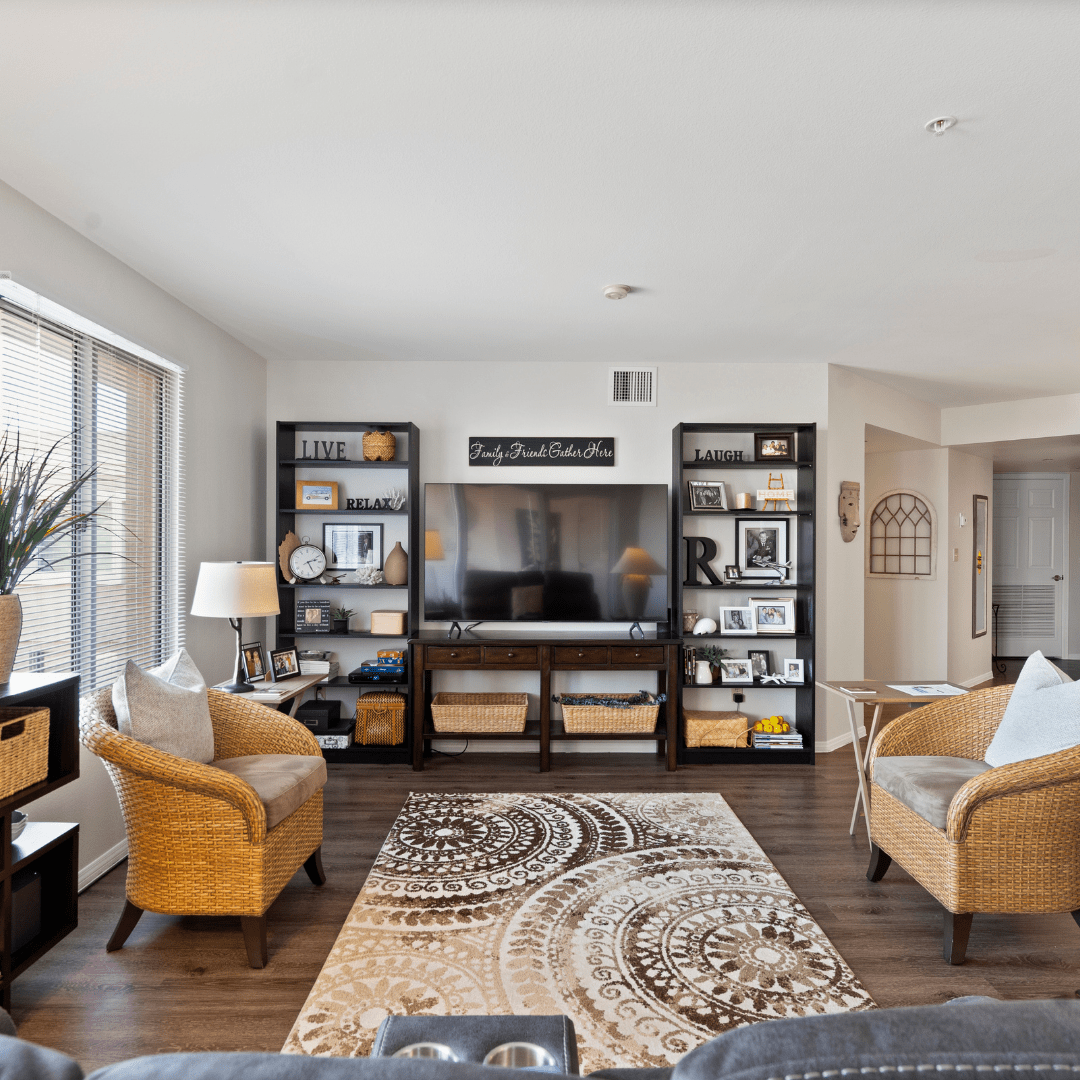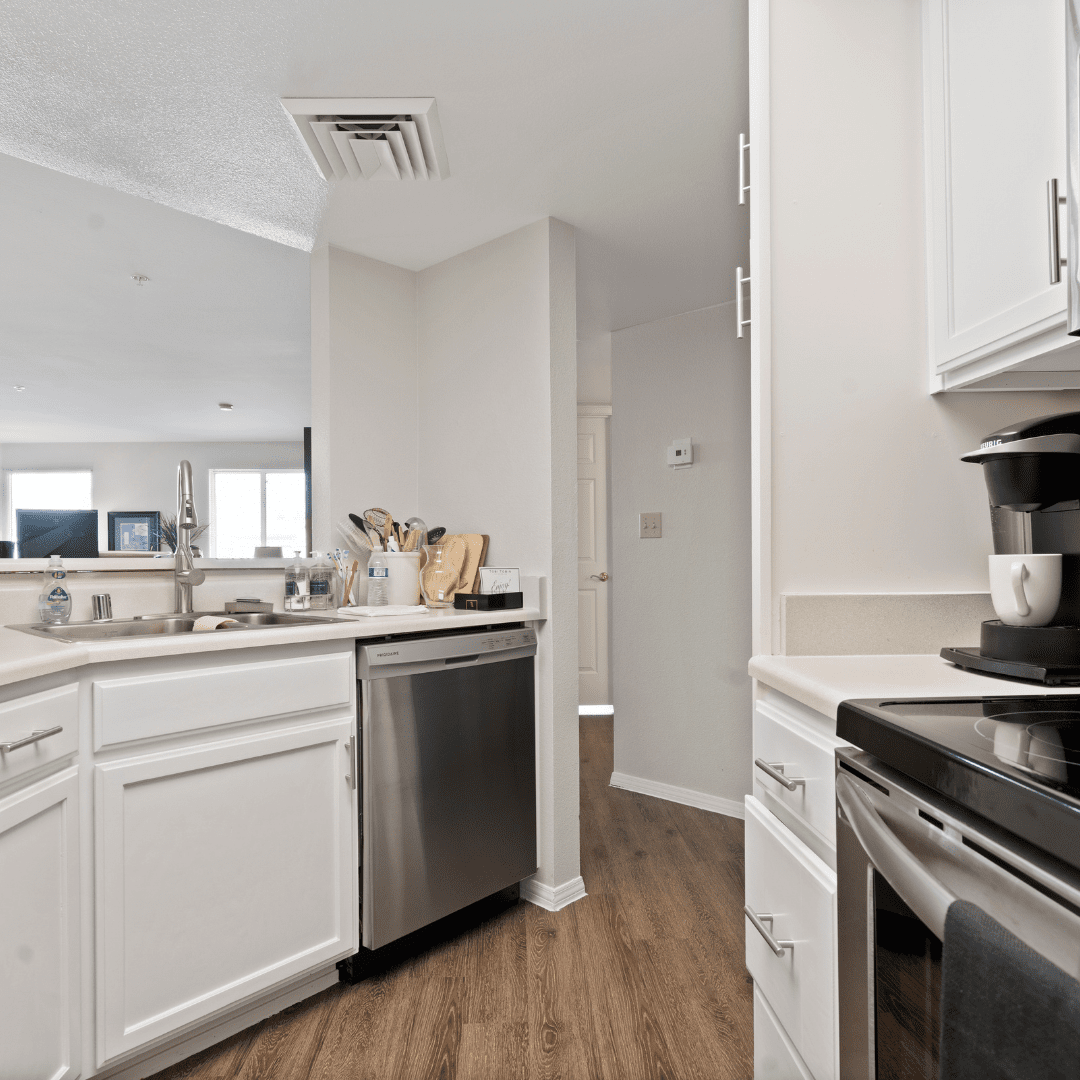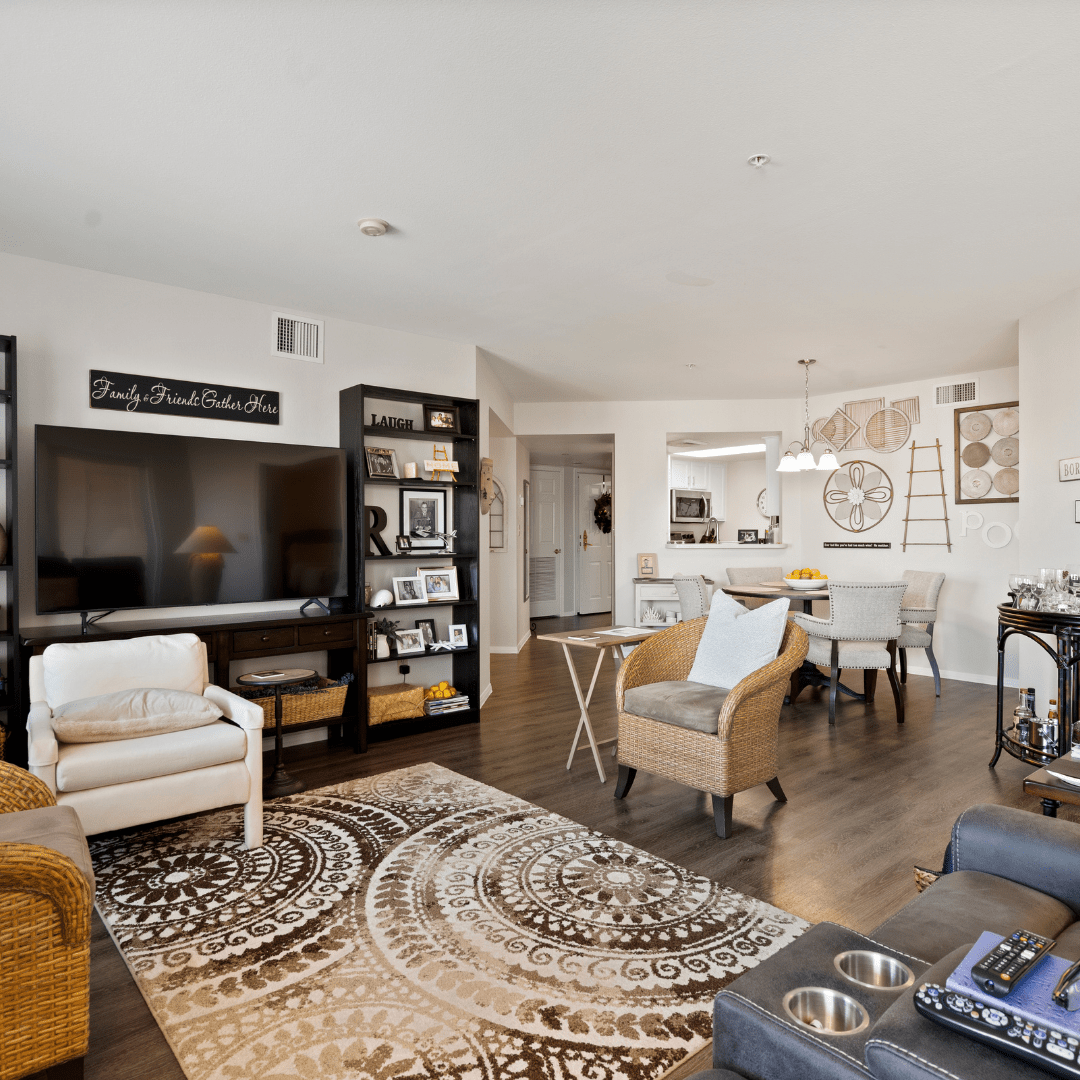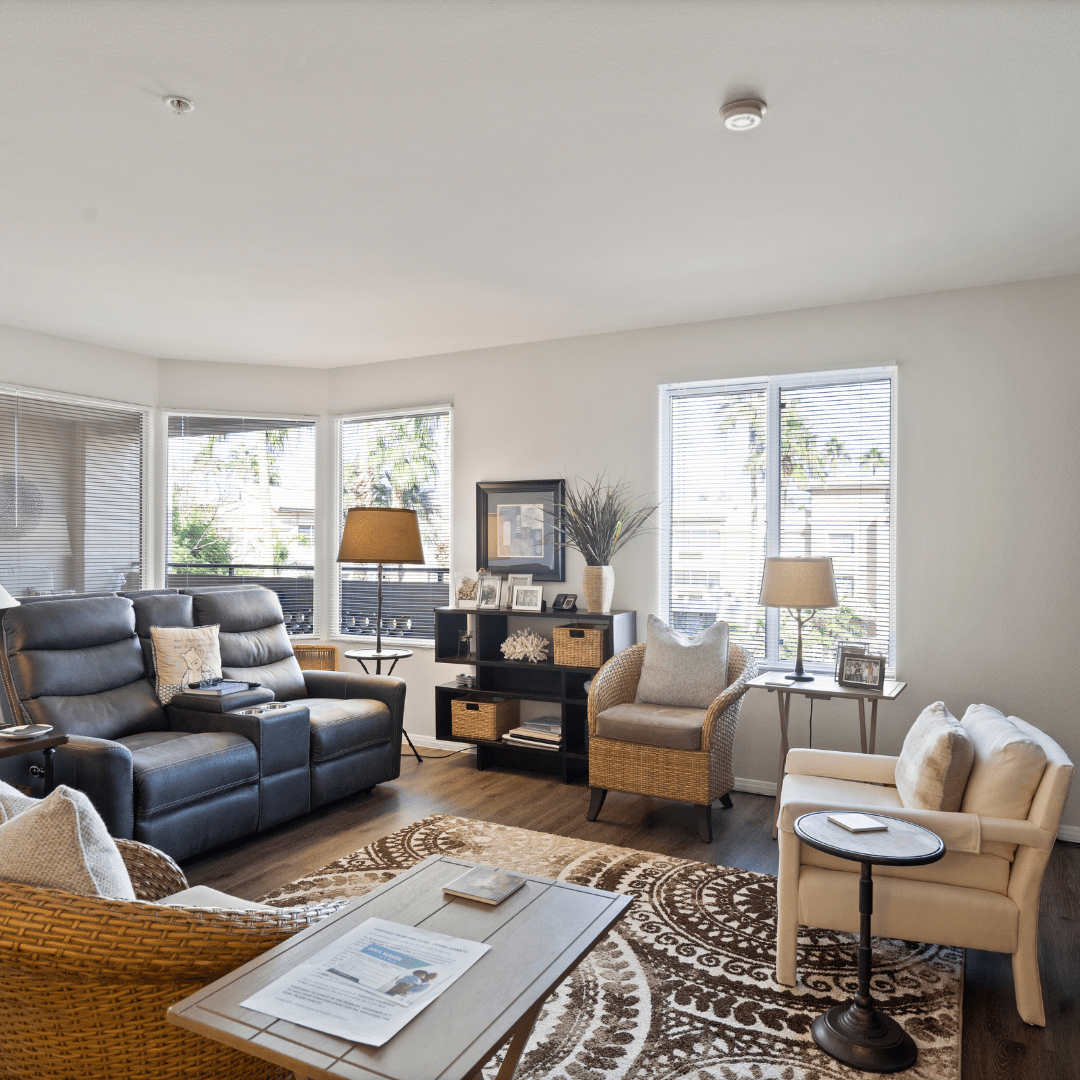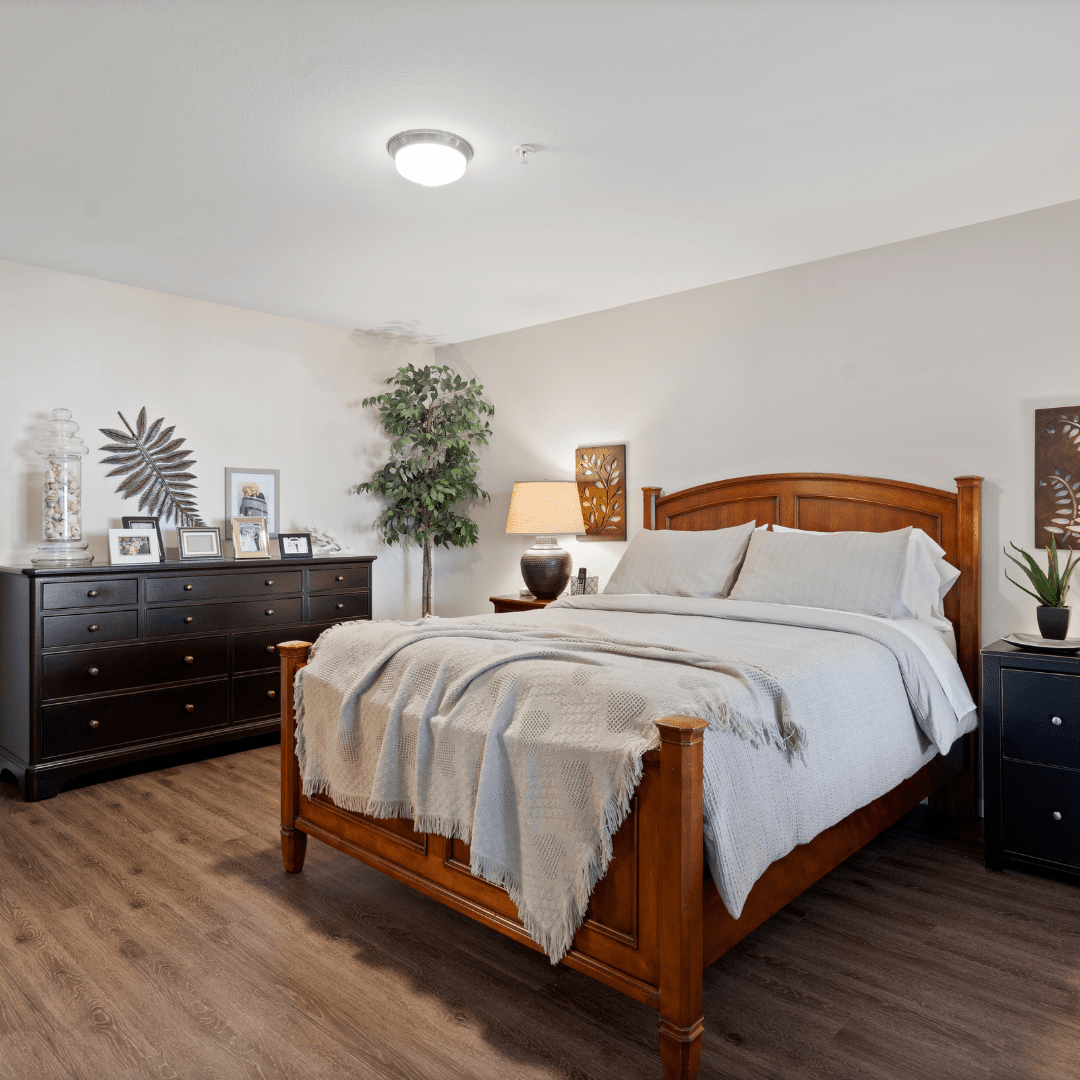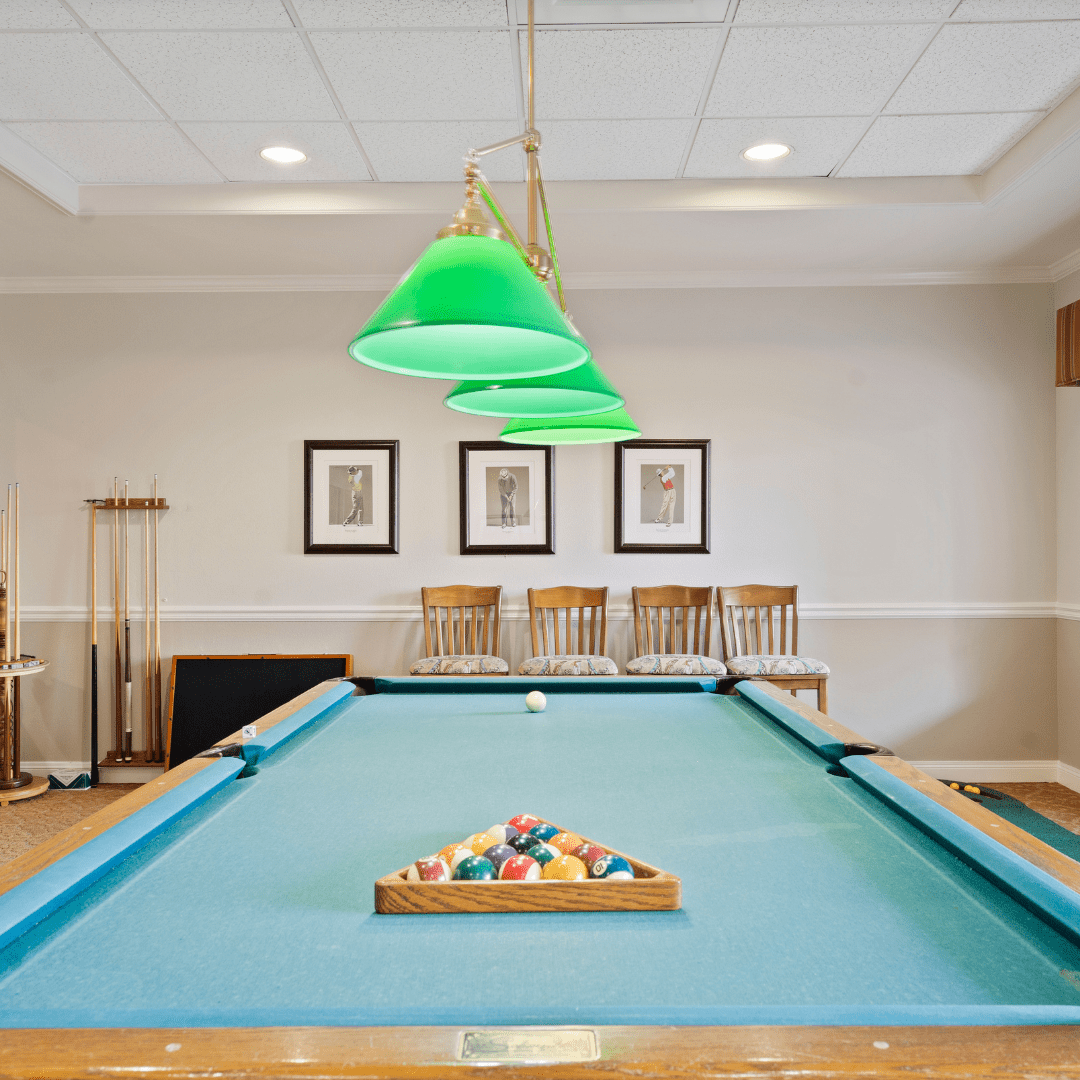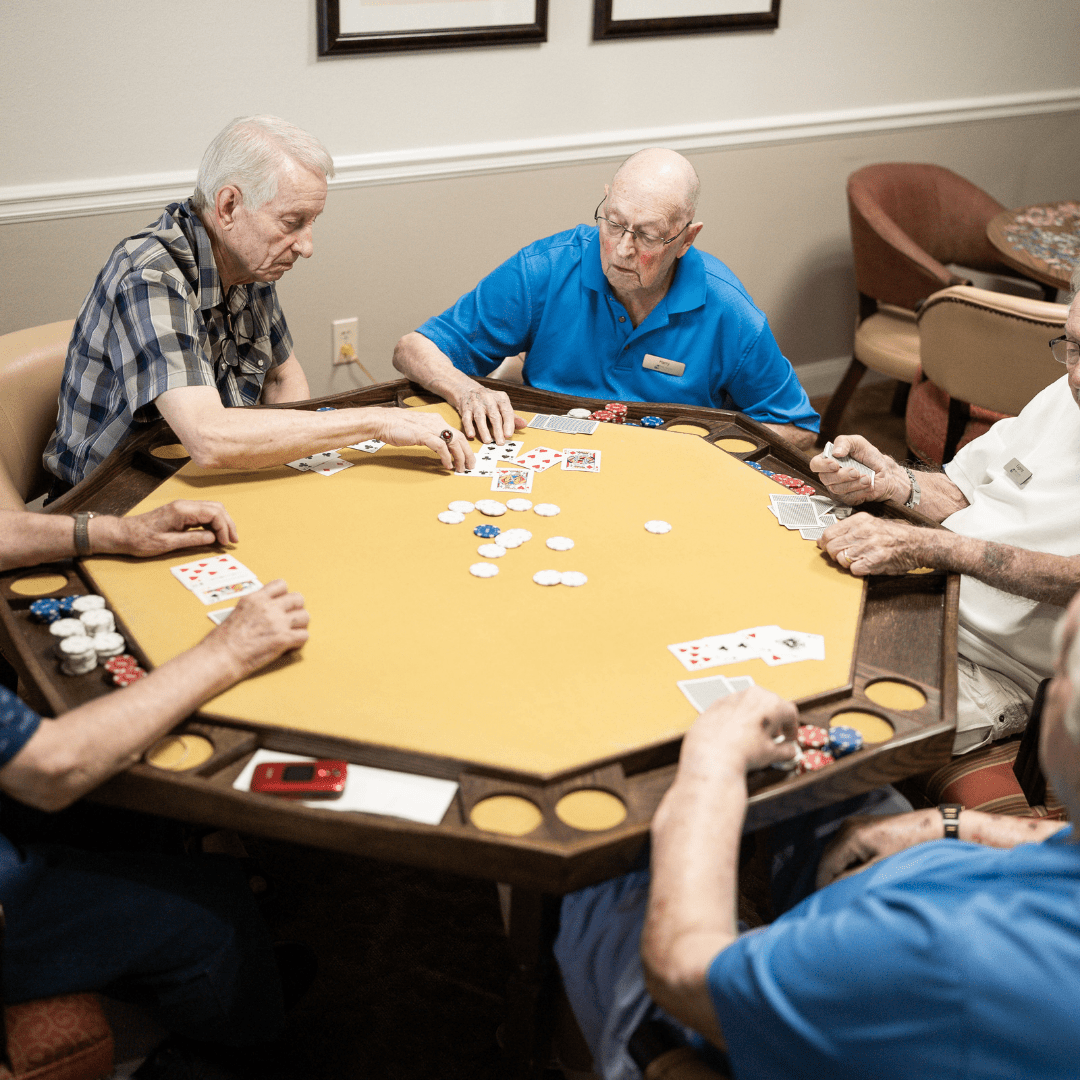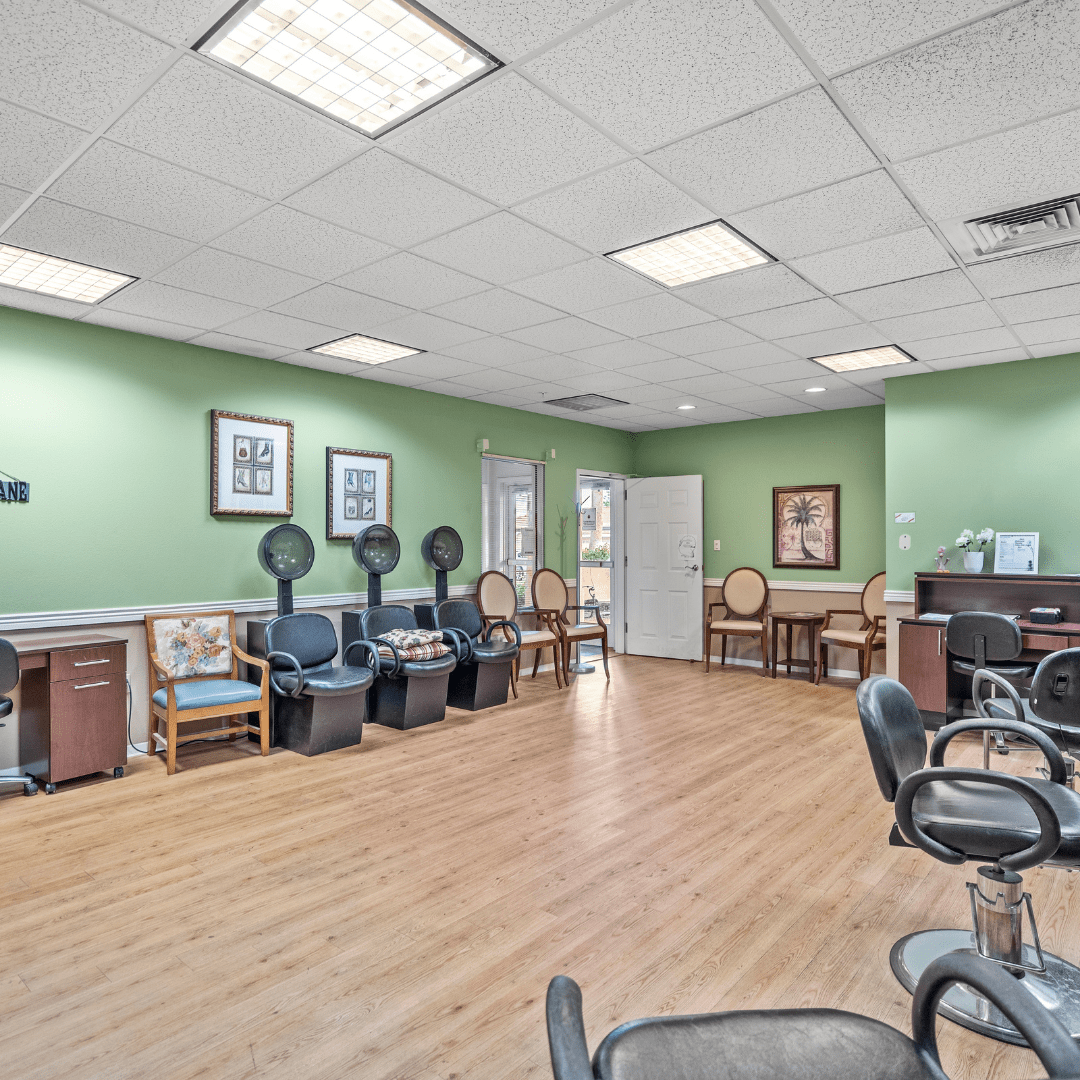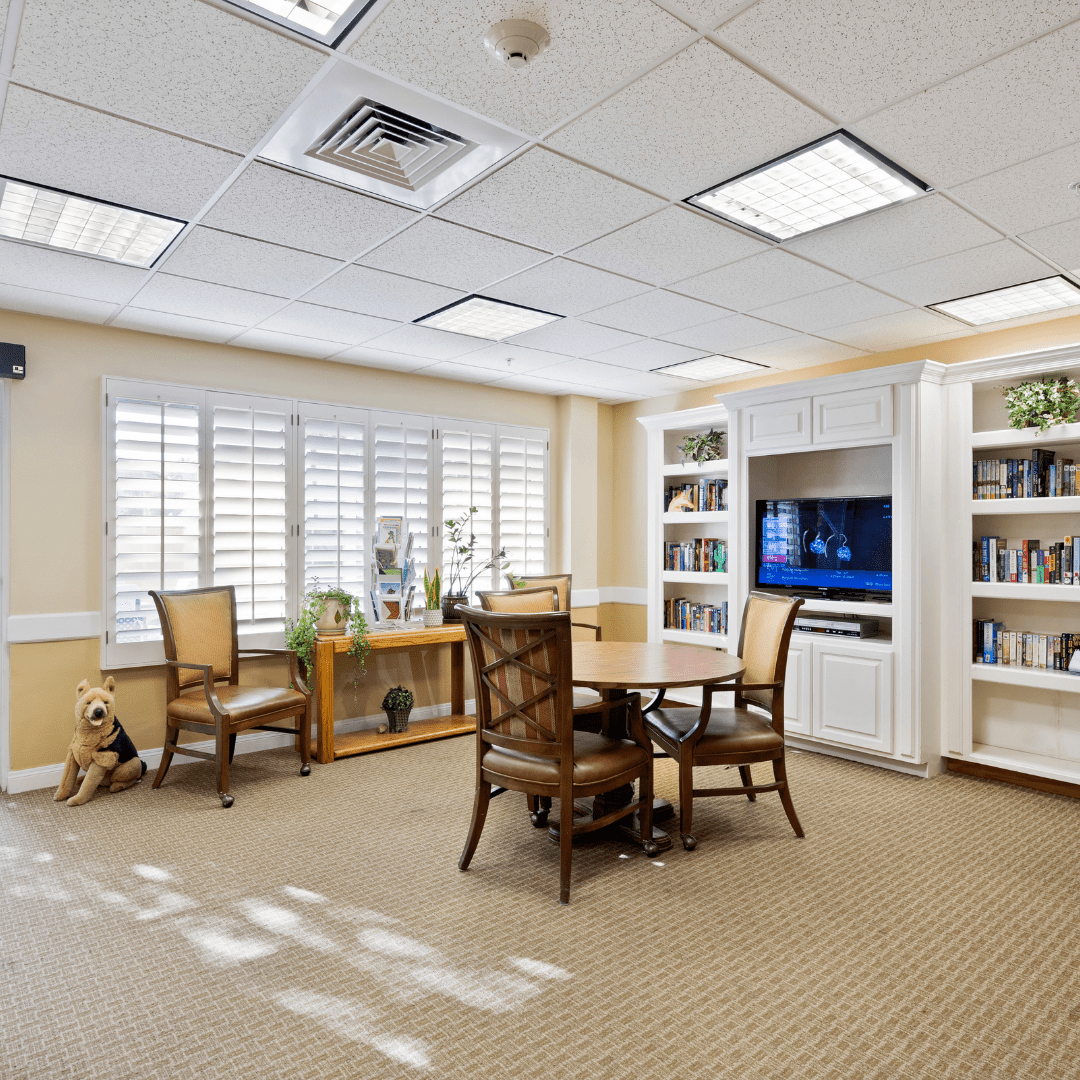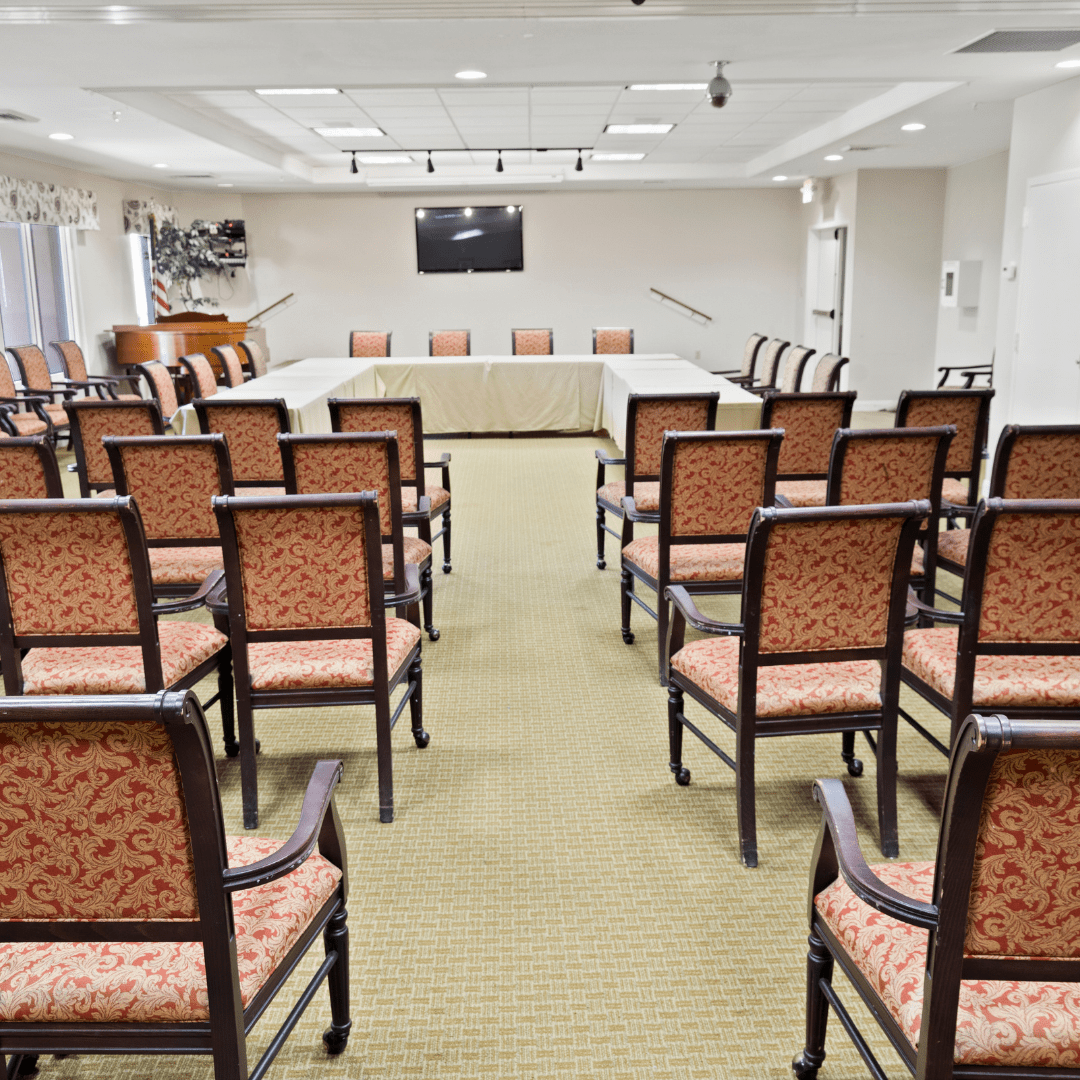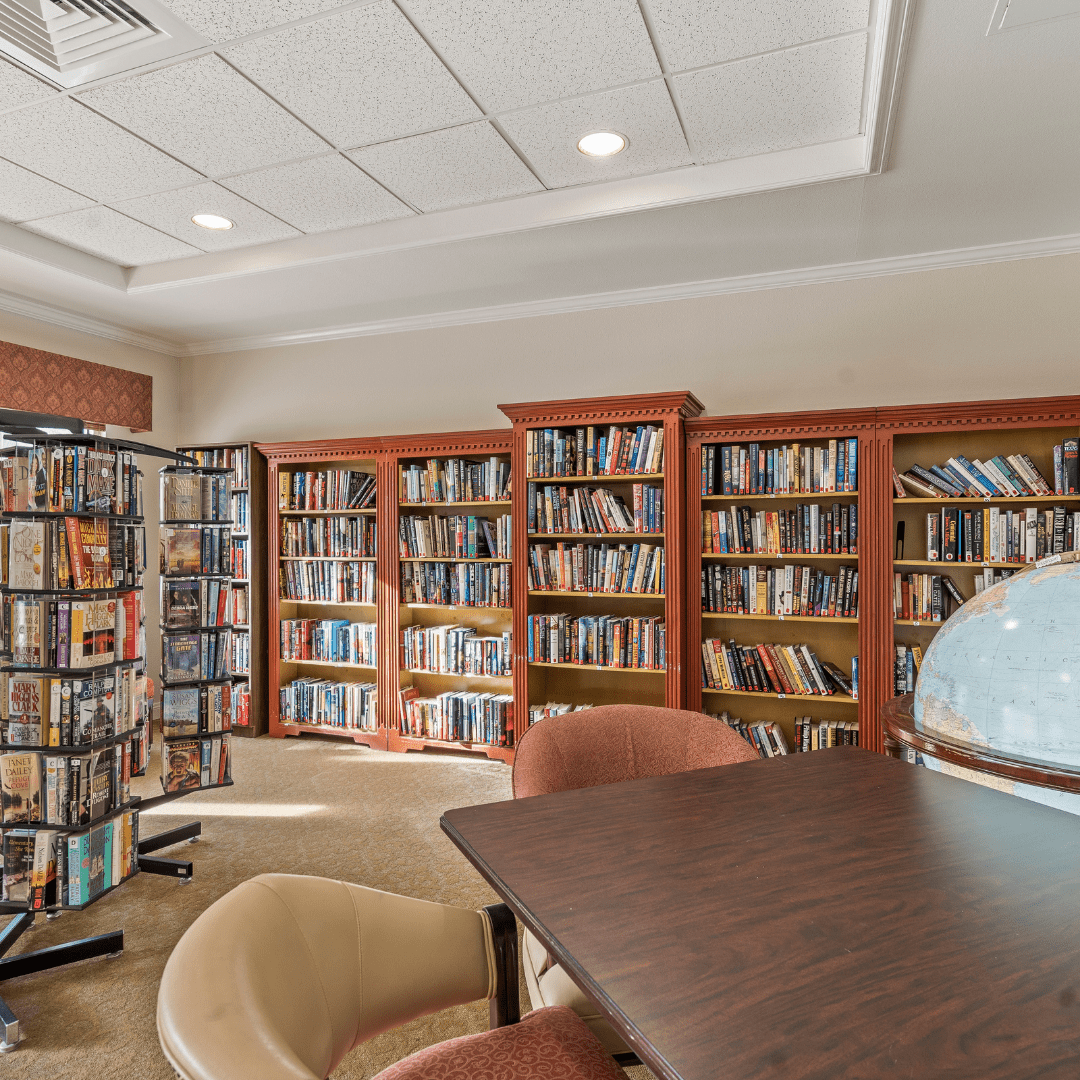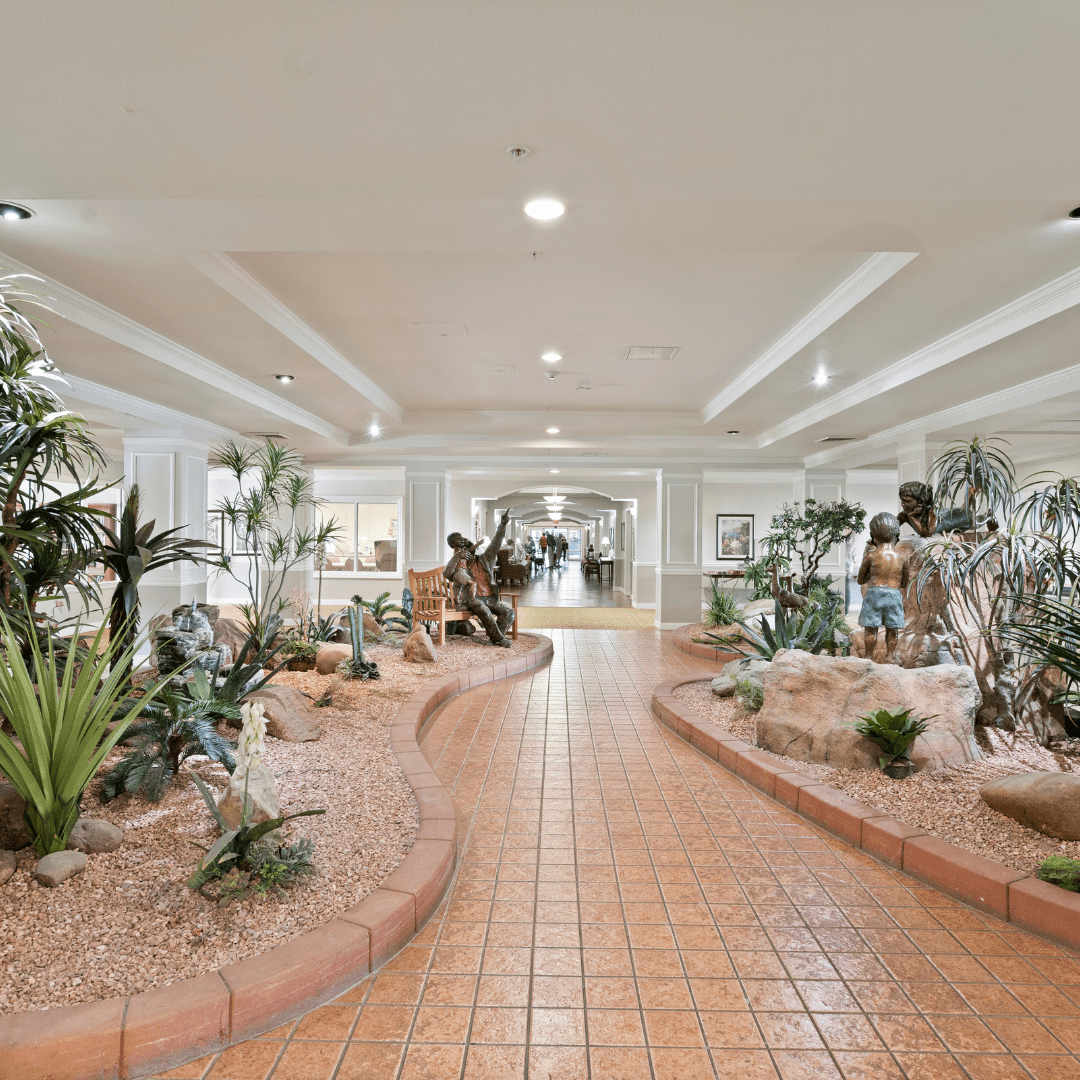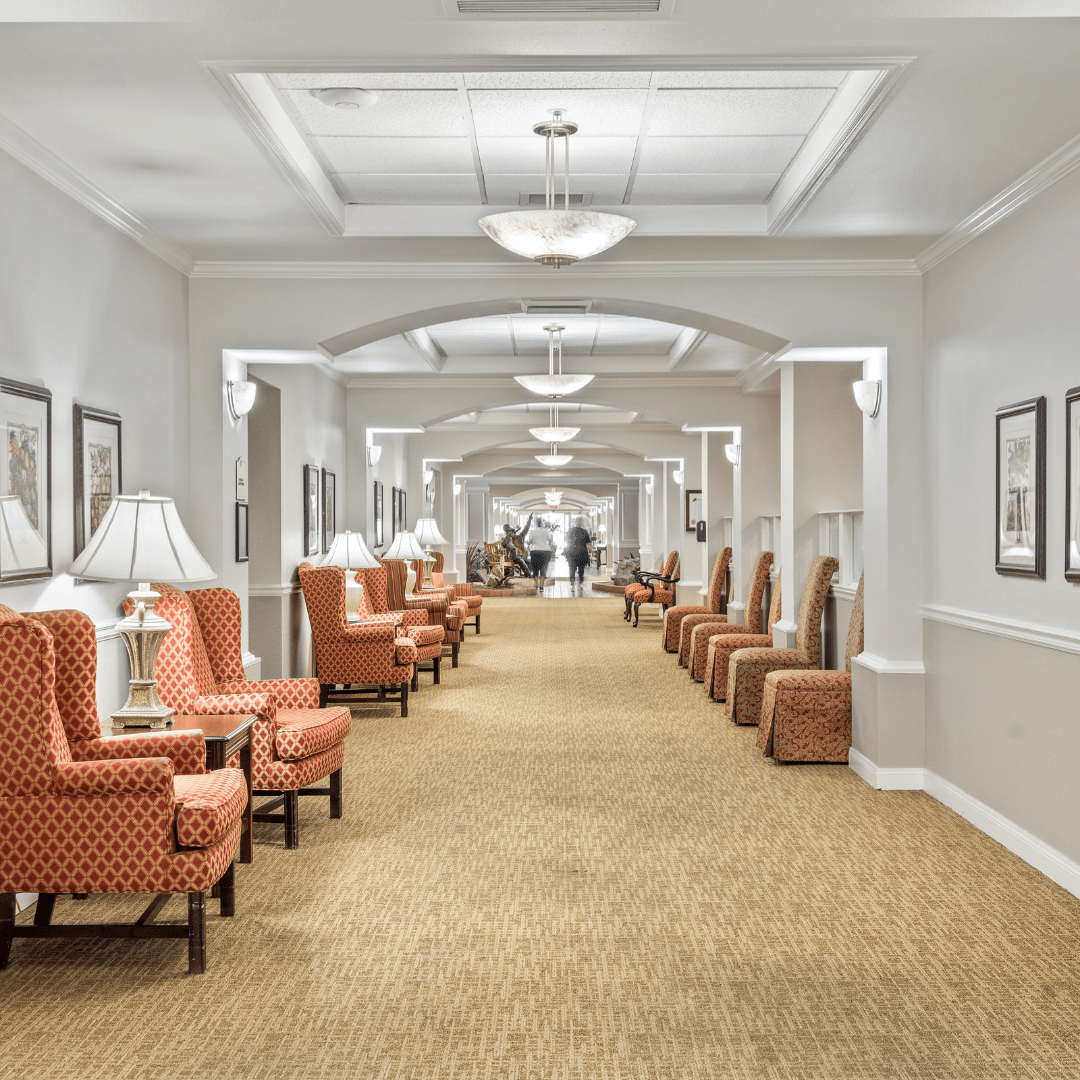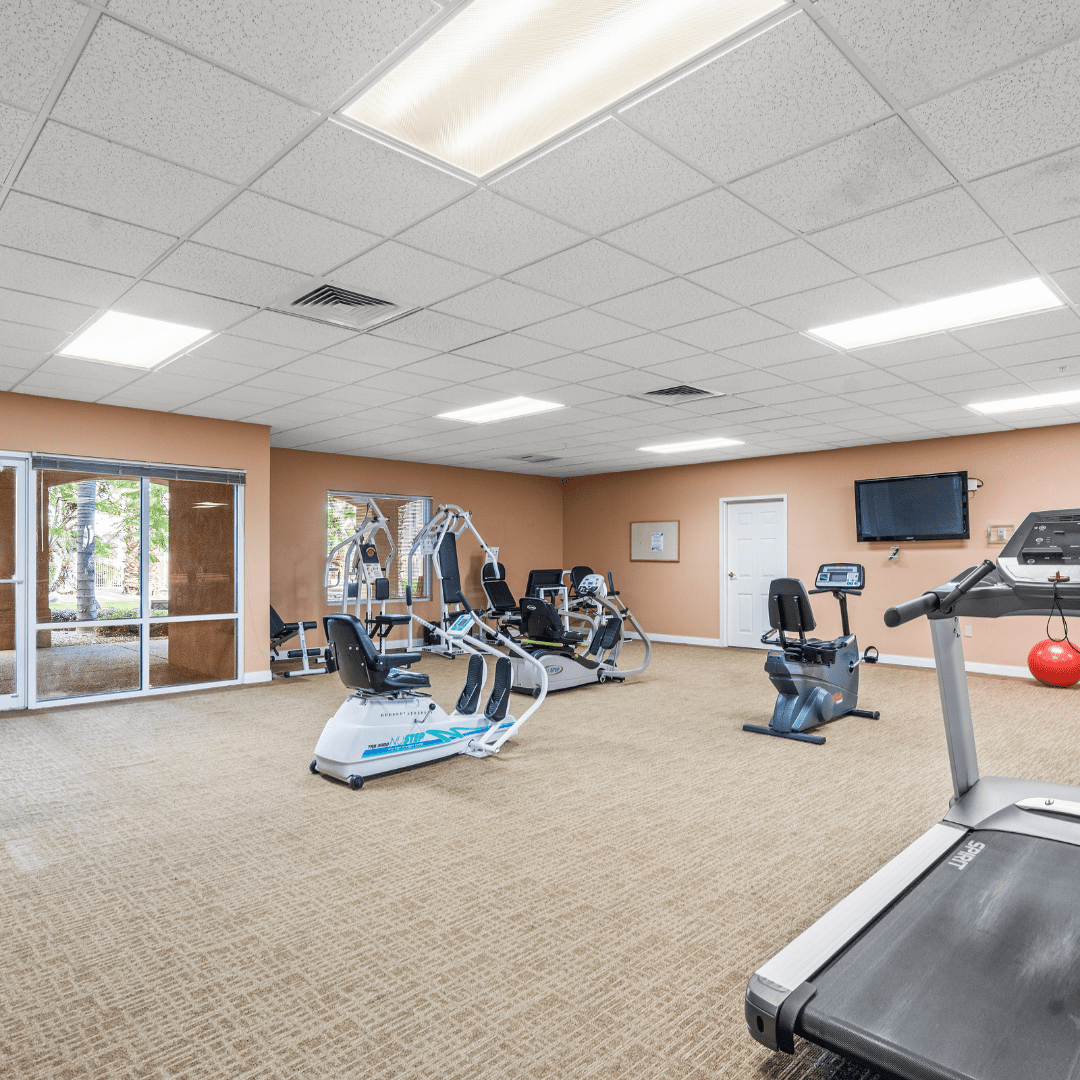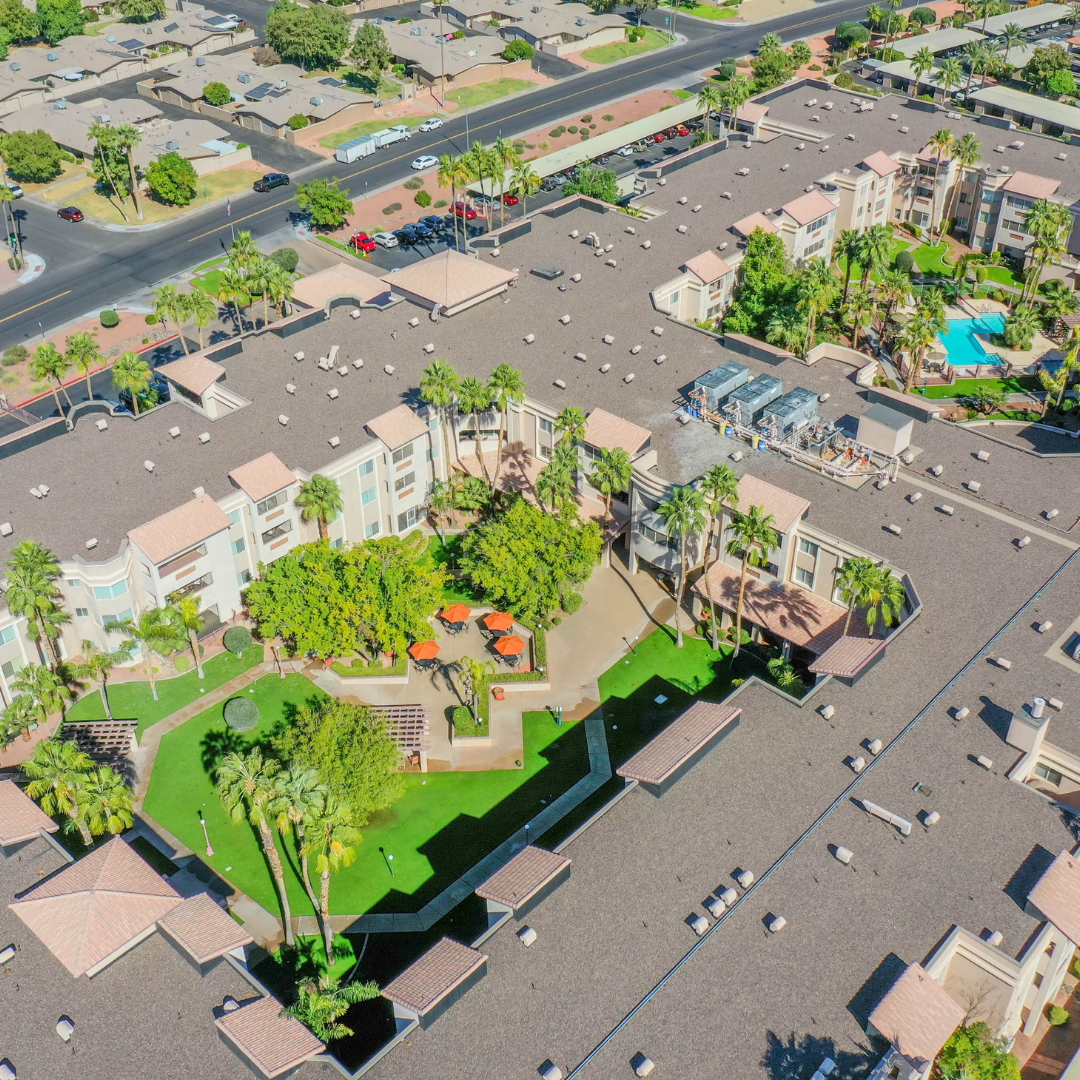 SENIOR LIVING DECISIONS CAN BE DIFFICULT.
Here's how we'll help you explore if The Palms at Sun City is right for your family:
Talk with our team.
Our Family Advisors have helped thousands and thousands of families make the senior living decisions that are right for them.
Bring your questions, concerns, and hopes for the future.
Schedule a tour.
When you're ready, come on in, take look around, and enjoy a complimentary signature dessert prepared by our executive chef.
We'll review transparent pricing and cover varying levels of support.
Live it up!
If we're the right fit for your family, we'll be so thrilled to have you in our community, which is about as young at heart as they come.
Don't worry, you'll never feel rushed or pressured as you decide.
We chose The Palms for several reasons: the variety of activities, including Bible Studies, the library, game rooms, gym, the swimming pool, and beautiful courtyards. The Staff members, from Sales Personnel to dining room servers, have been very attentive to our needs. The Maintenance Personnel have quickly responded whenever we needed anything done. During the pandemic we were well cared for, and our Covid-19 vaccinations were well organized and expedited. We enjoy good times with our fellow residents, who are friendly and caring. We're pleased to be a part of The Palms community.
We moved my brother Gary into this facility last year from another one nearby that had several COVID cases. His room is fantastic with a deck and a view of the pool. He has met several new friends and enjoys all the amenities, especially the exercise facility. It's a fantastic place and everyone is friendly. Best move we ever make! My brother is extremely happy there!
You might still be wondering…
Can we afford The Palms at Sun City Senior Living?
Most of our community members come from modest backgrounds—and their retirement funds and social security benefits typically cover our costs completely. In fact, our monthly rates are comparable to what many retirees spend to stay in their own homes.
How is that possible? The monthly Stellar Senior Living commitment includes all the separate expenses your parents are currently managing: mortgage or rent, utilities, groceries and dining out, housekeeping, home health services, entertainment, and lots more.
How do members get around outside the community?
Here at The Palms, we want to help you live life on your terms! We have community vehicles ready for scheduled medical visits and for group activity transportation all around the area. We can also help you schedule third party transportation. You have your own parking spot if needed and can come and go from our secure, gated community as needed. Plus, visits with family and friends are always welcome when allowed by current health and safety regulations.
All-inclusive dining sounds delightful. Are the meals healthy, too?
All meals are approved by a certified dietitian and can be made heart-healthy upon request.
REQUEST A BROCHURE WITH LINE-BY-LINE, 100% TRANSPARENT PRICING →
AS A FAMILY BUSINESS, WE BELIEVE —
After working with thousands of families like ours, we've learned that protecting family members is critical, and protecting the family unit is everything.
It's why we've worked so hard to build communities where retired adults can enjoy a first-class life and adult children can rest assured that their parents are safe, happy, and involved in their lives, without having to trade being a child for a caregiver.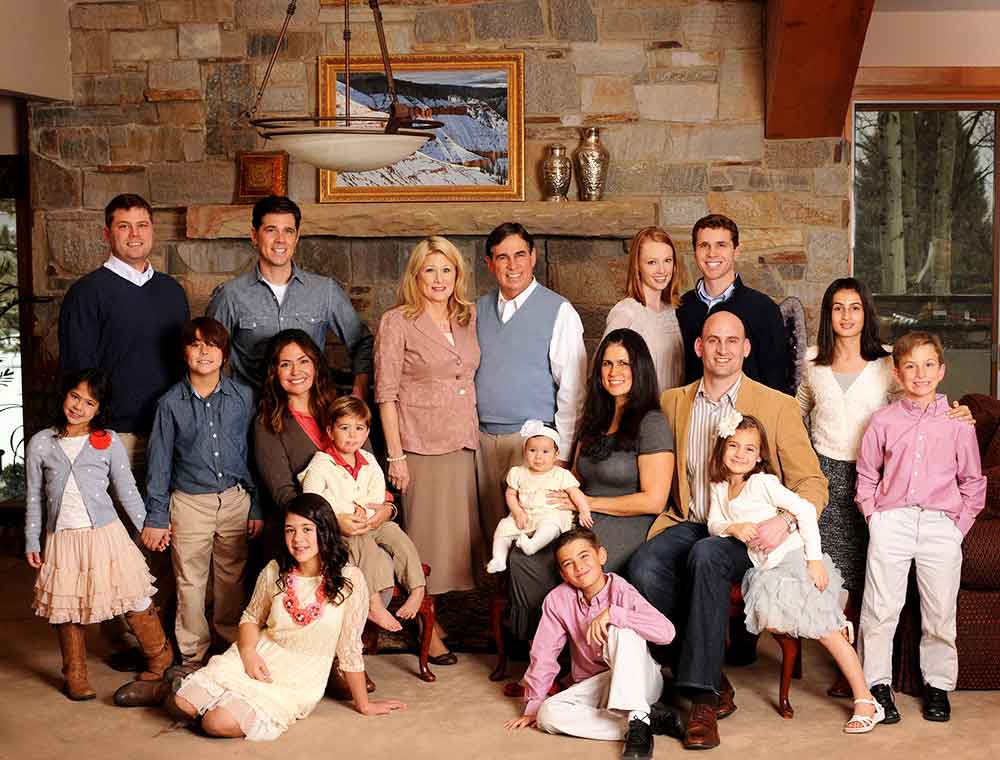 Request a Brochure + Pricing
Complete the form and we'll follow up with additional information about The Palms at Sun City Senior Living within one business day.
"*" indicates required fields