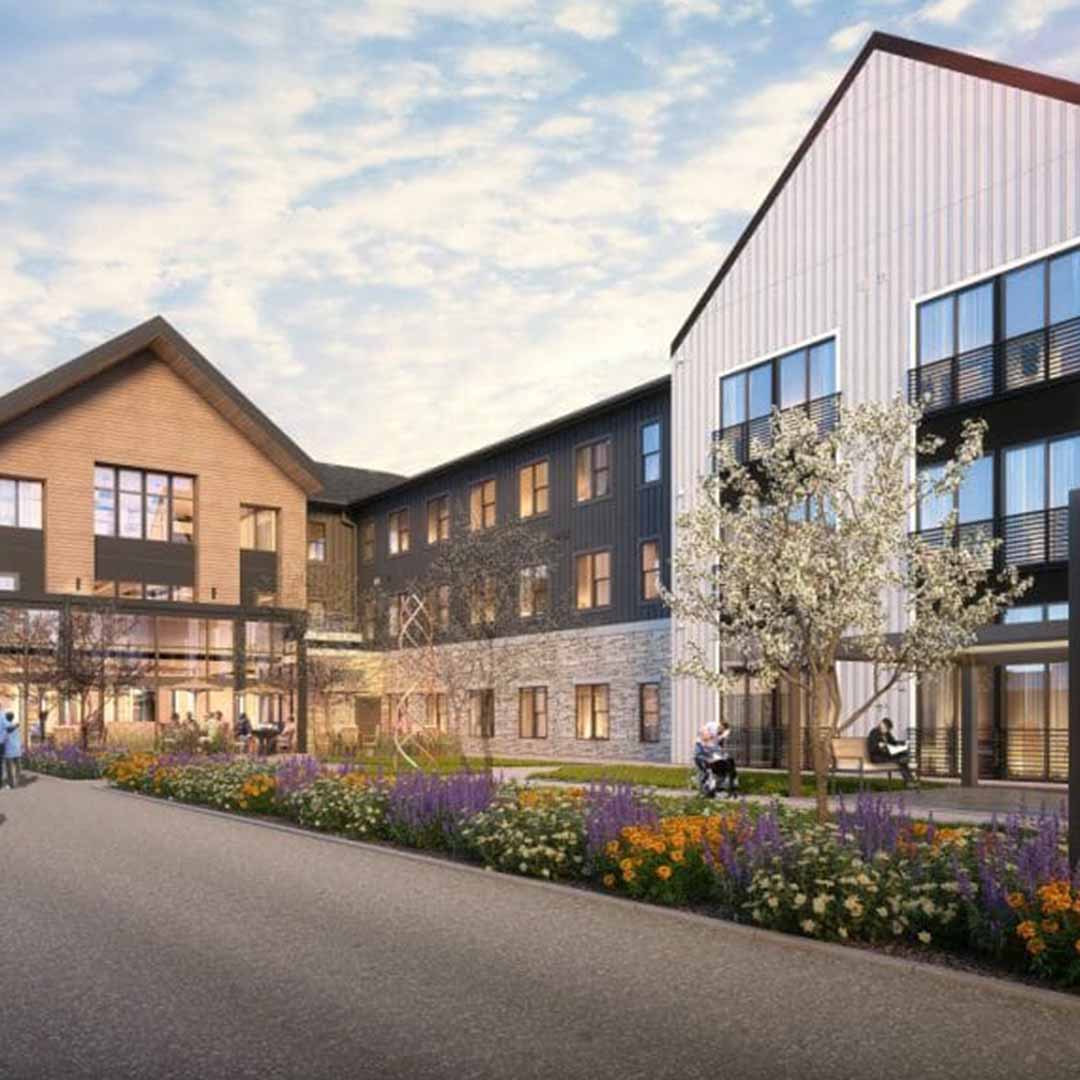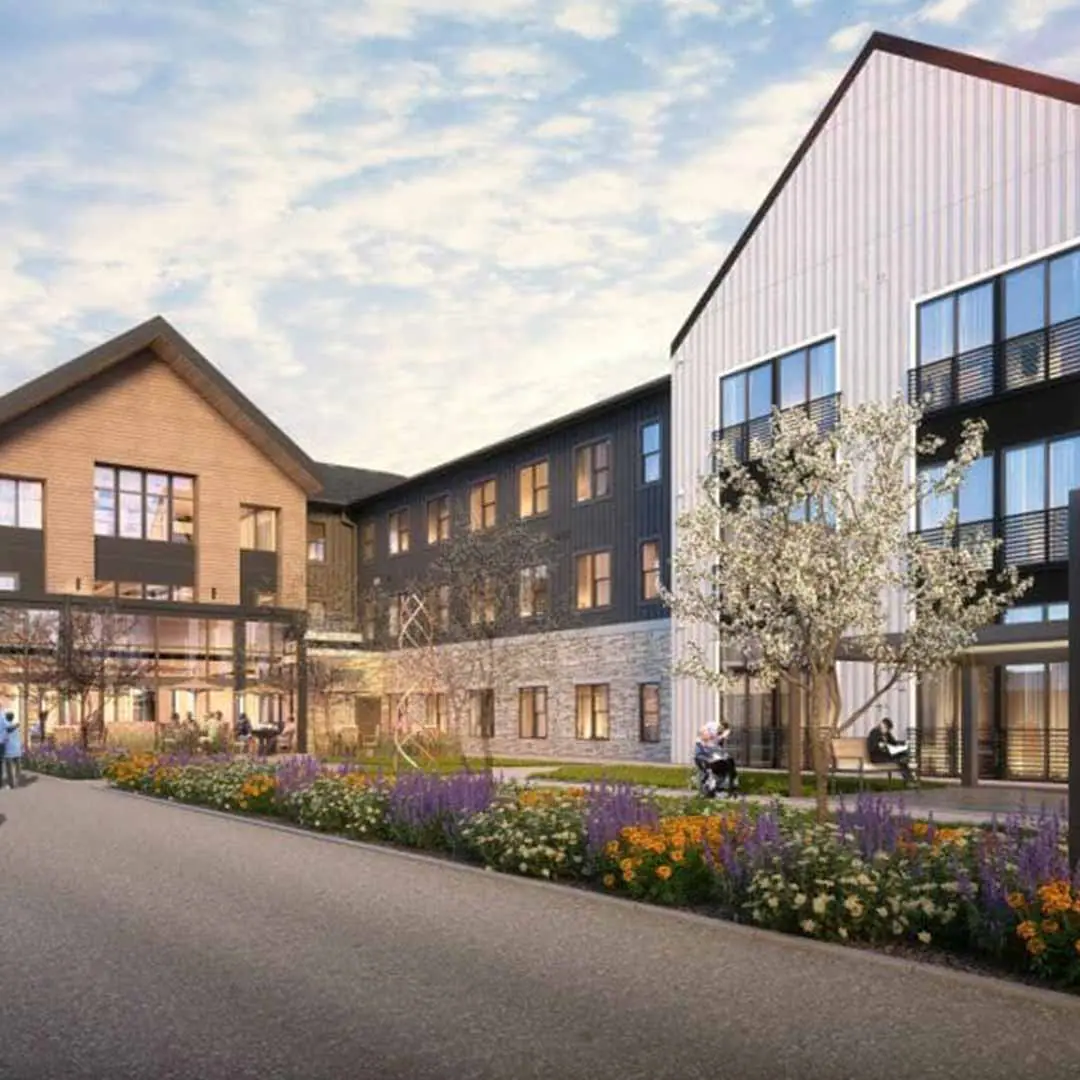 JOIN OUR FOUNDER'S CLUB
Founding residents get special rates, exclusive perks and events, and ongoing specials. We appreciate our founding residents so much as you set the tone for the entire community! We want you to feel our appreciation for the entirety of your stay with us. Call today to learn more!
LIKE AT ALL STELLAR SENIOR LIVING COMMUNITIES, YOU CAN EXPECT:
Deliberately Designed Senior Living Apartments in Broomfield, CO
Every inch of our charming apartments are designed for seniors and include light housekeeping, same-day maintenance responses, and month-by-month contracts. Our senior apartments are also considered the largest and most spacious in Broomfield and Erie, CO.
Kitchenettes with mini-fridges & microwaves
Limited rooms with full kitchens available 
Weekly housekeeping & linen services
Complimentary laundry services
Bathrooms designed for safety and comfort
Individually controlled heating and air-conditioning
All-day, restaurant-style dining with more than ten delicious choices at every meal (+ delightful yummies 24/7) makes luxurious resort living an everyday reality!
All-day, full-service dining (7:30 am-6:00 pm)
Bistro stocked with coffee & pastries
Three chef-prepared meals served daily
Generous à la carte selections
A full-time concierge keeps everyone in the know and social calendars hopping with 40 to 50 on- and off-site activities each week.
Weekly shuttle bus excursions
Private transport available for personal appointments
Beauty salon & barber shop
Sky Lounge with spacious balcony and breathtaking views
Library for leisure reading or meditation
Gym & daily exercise classes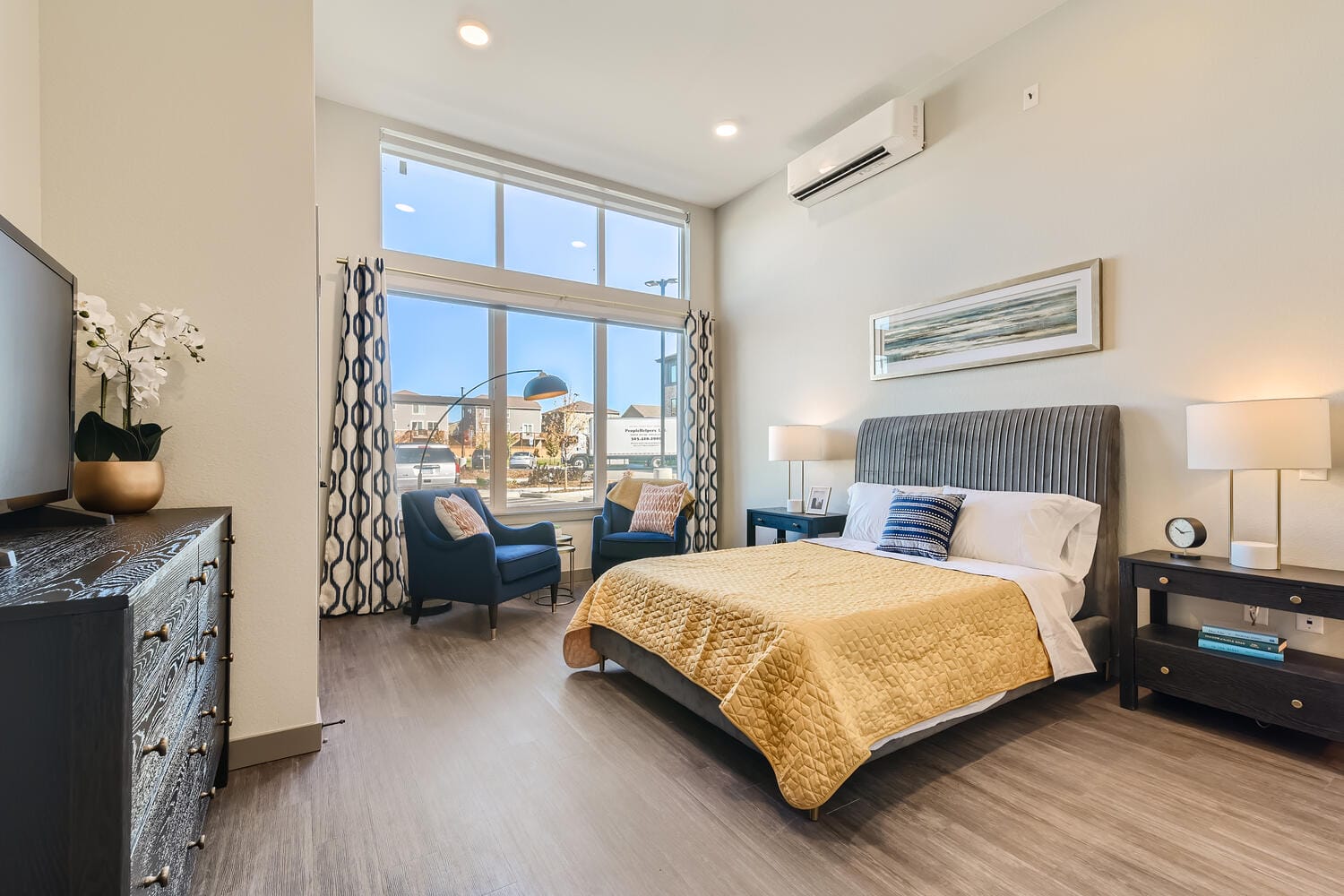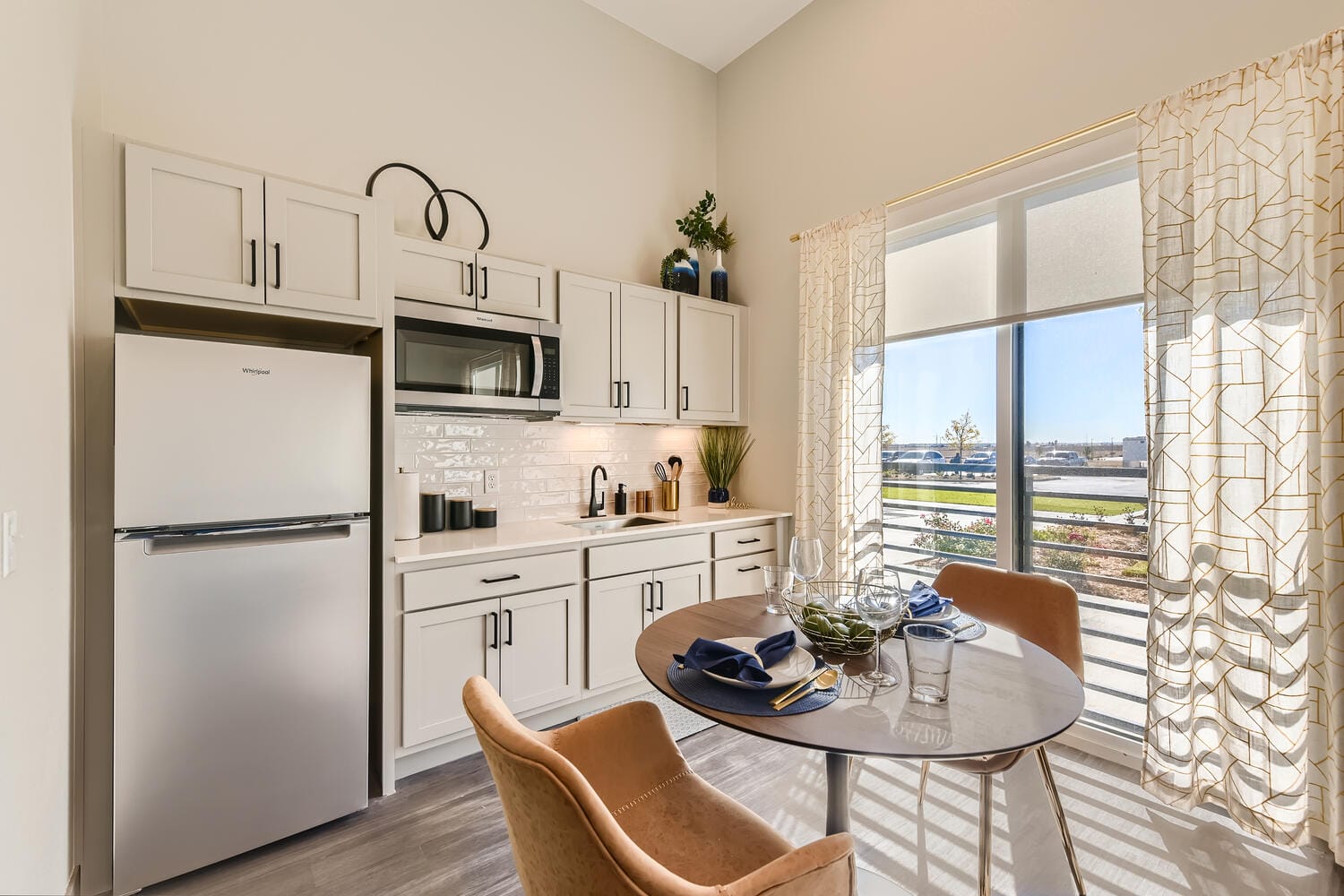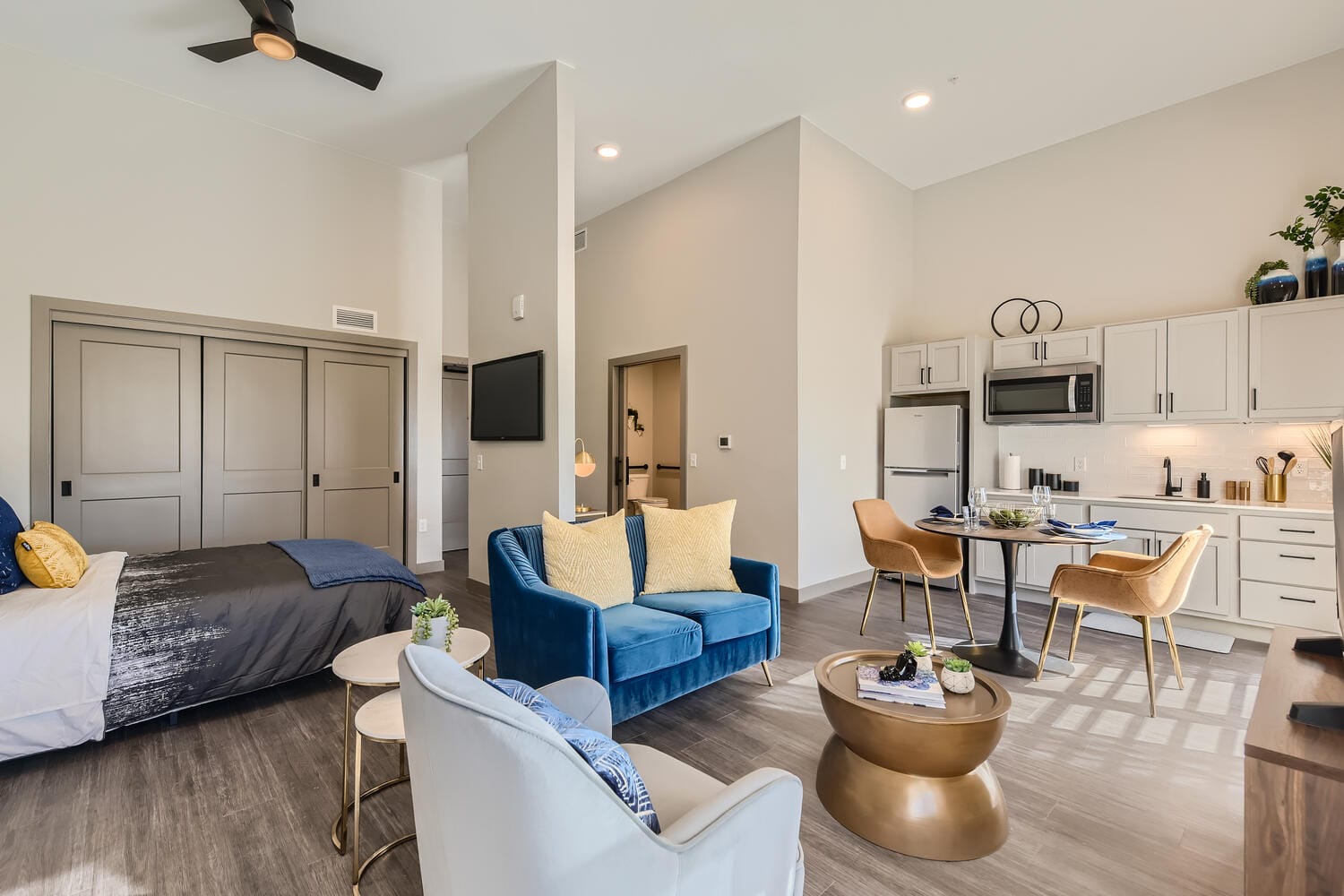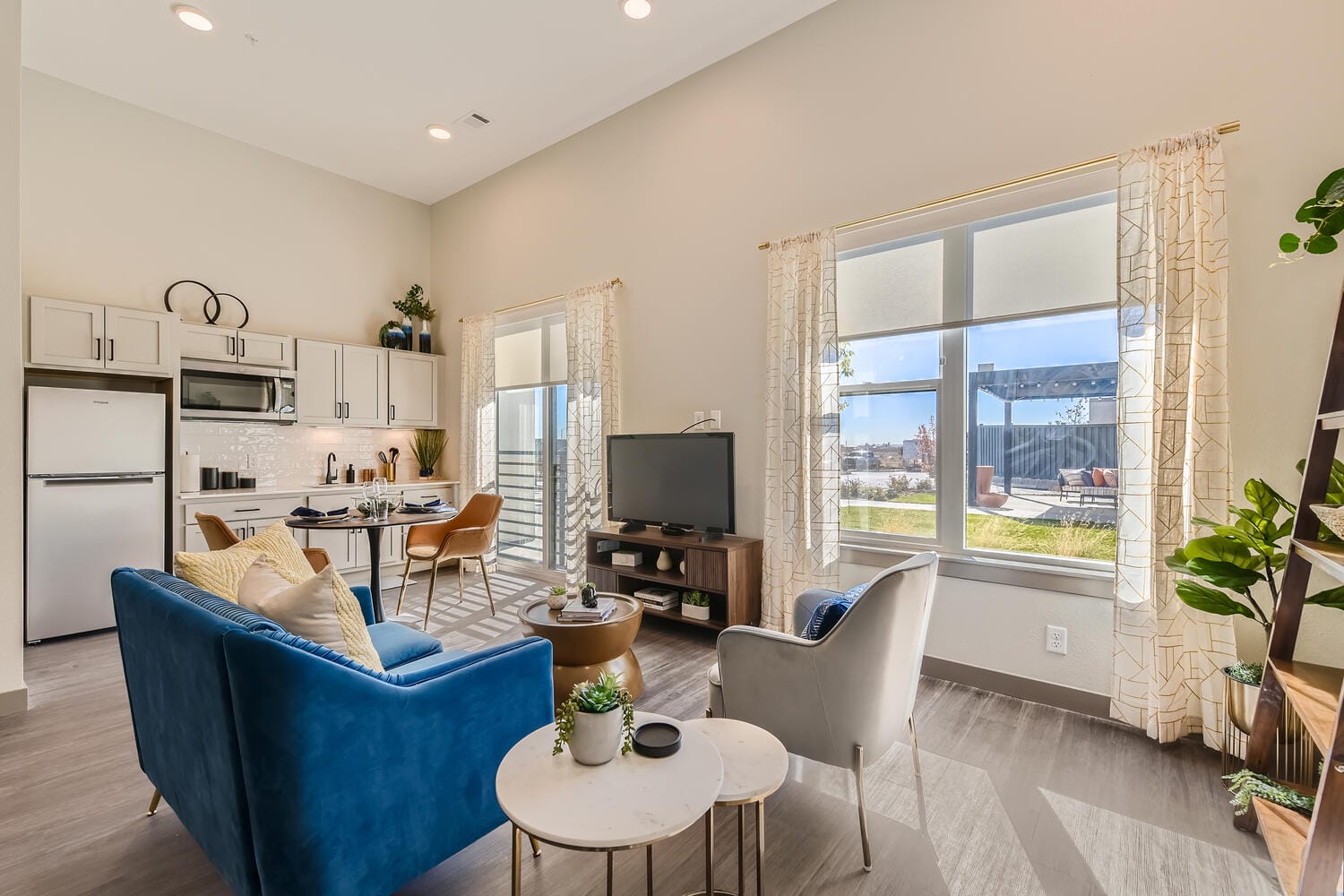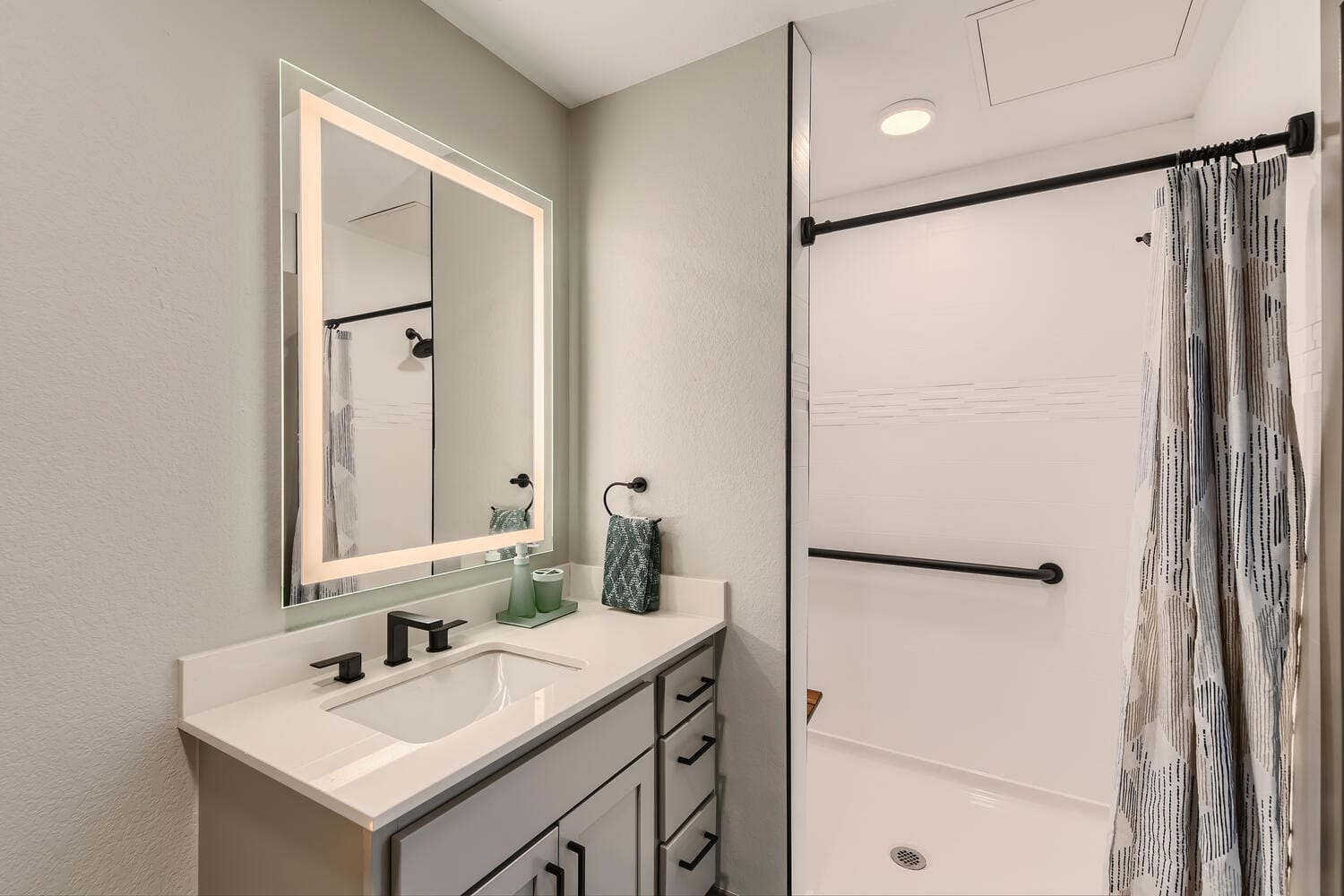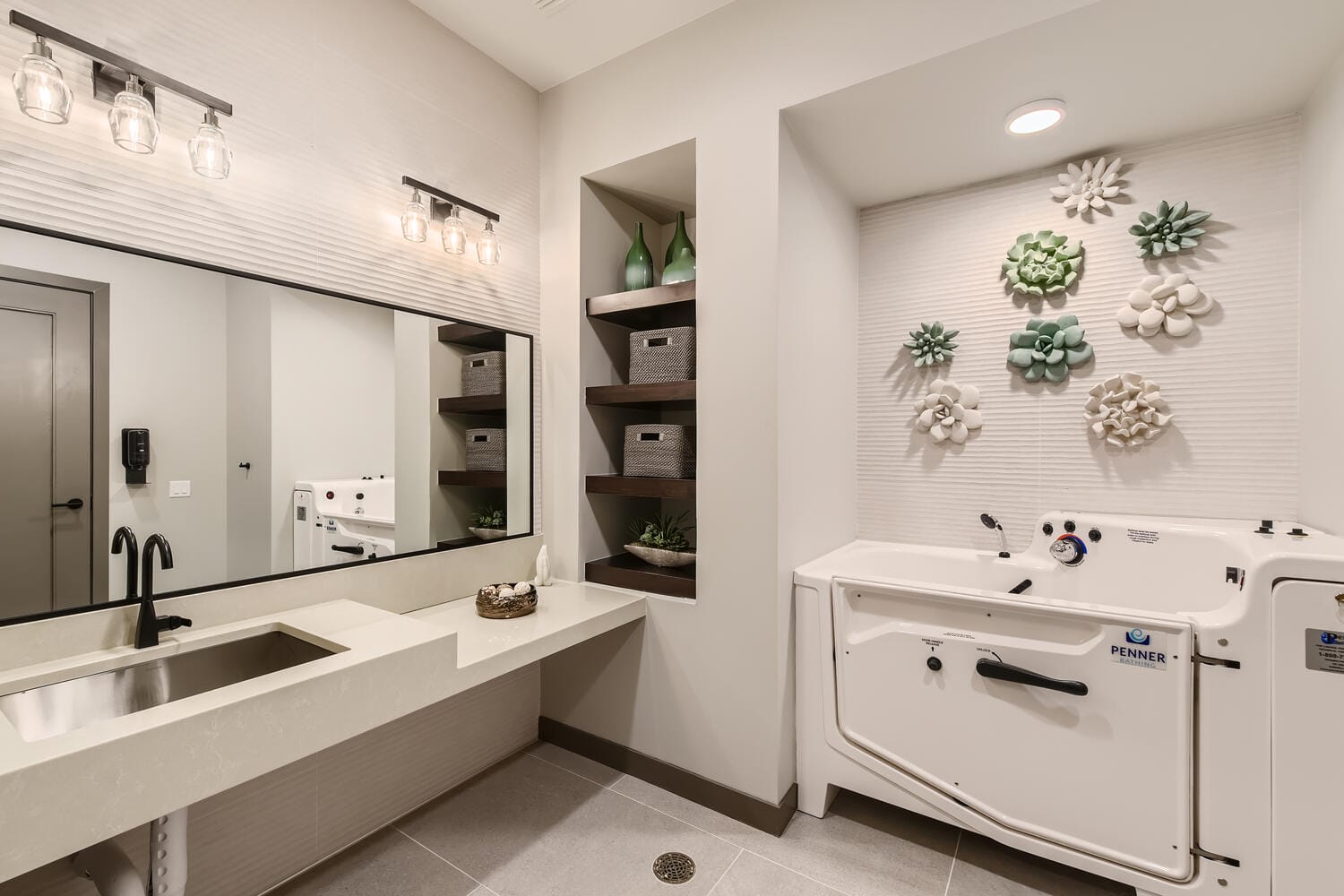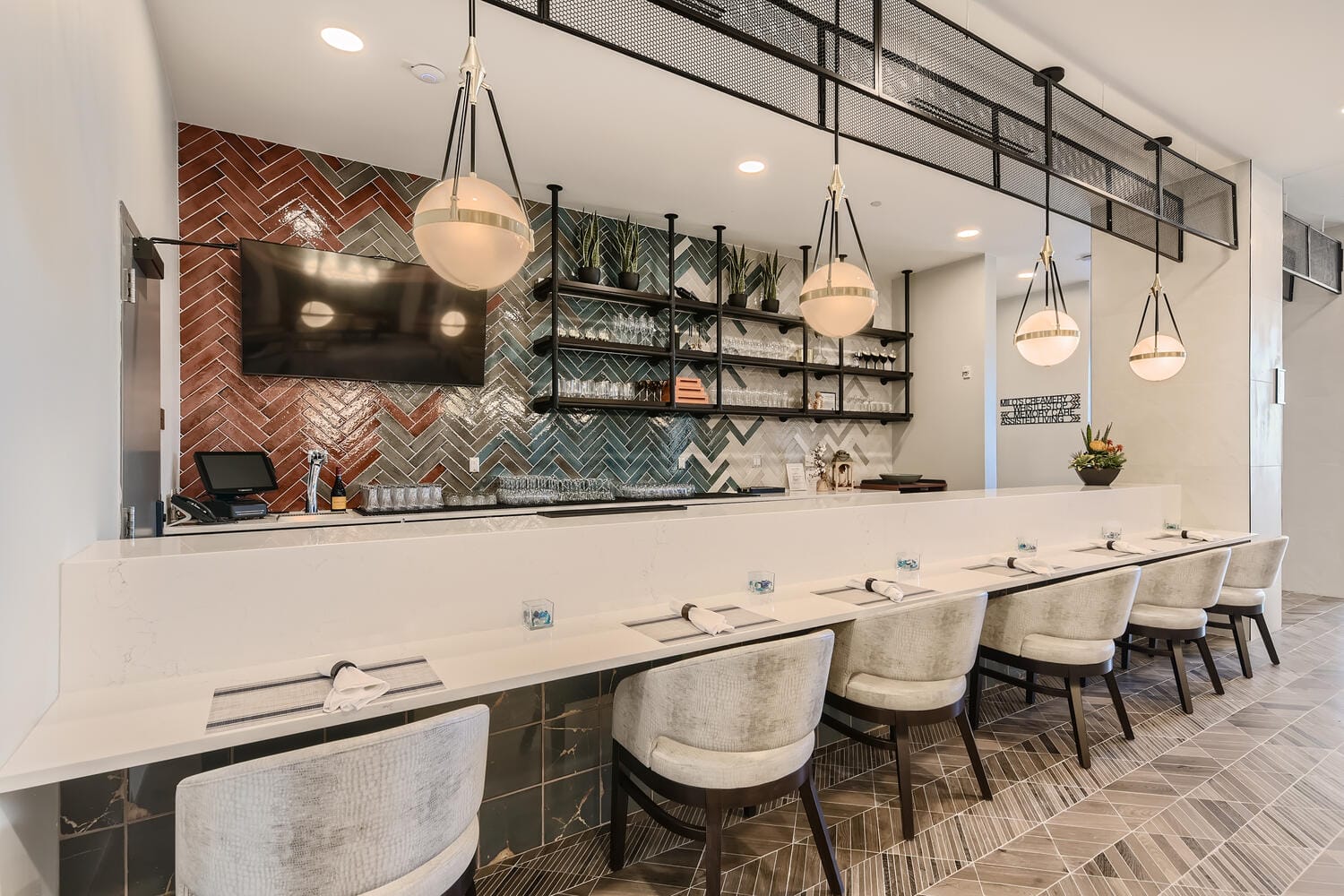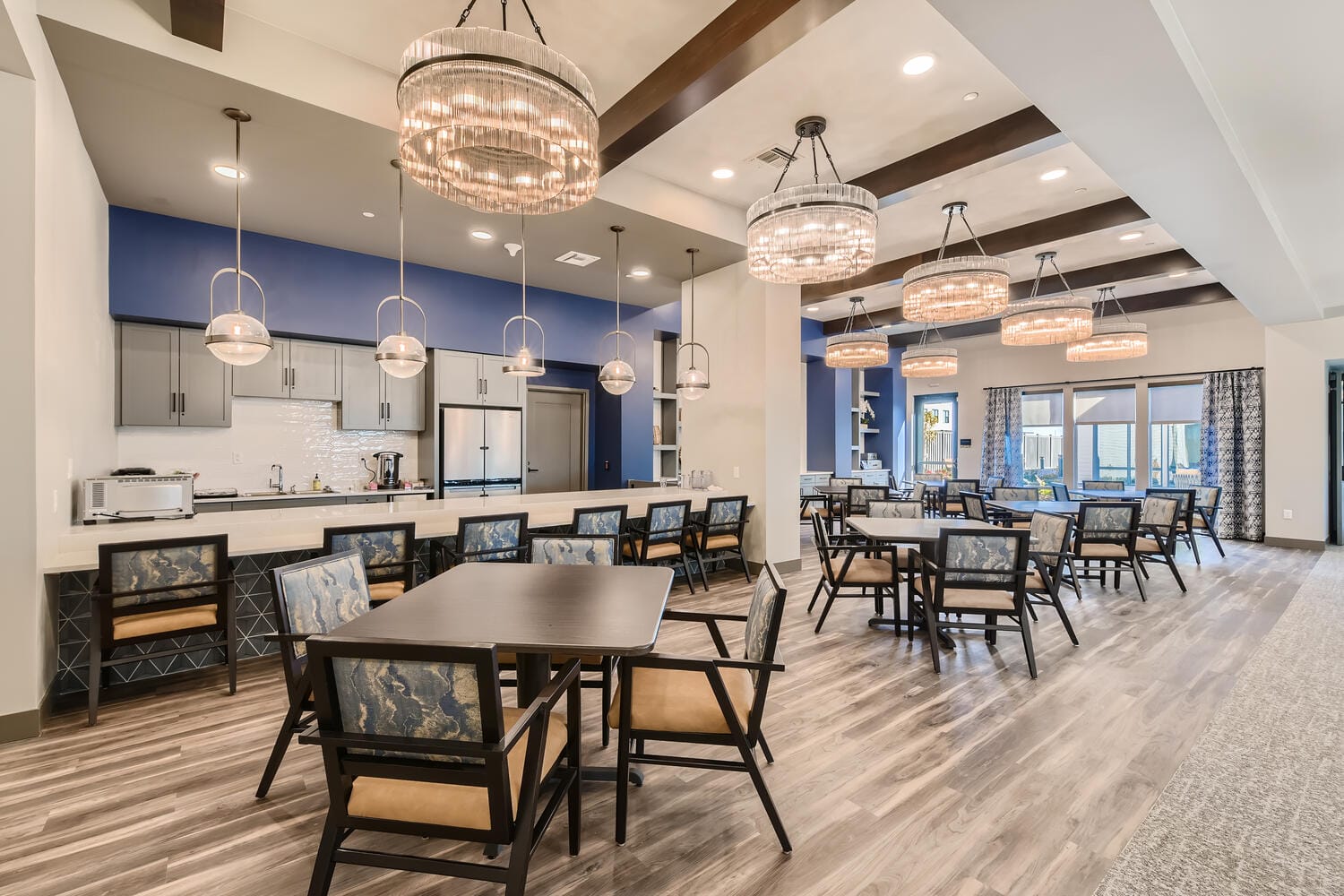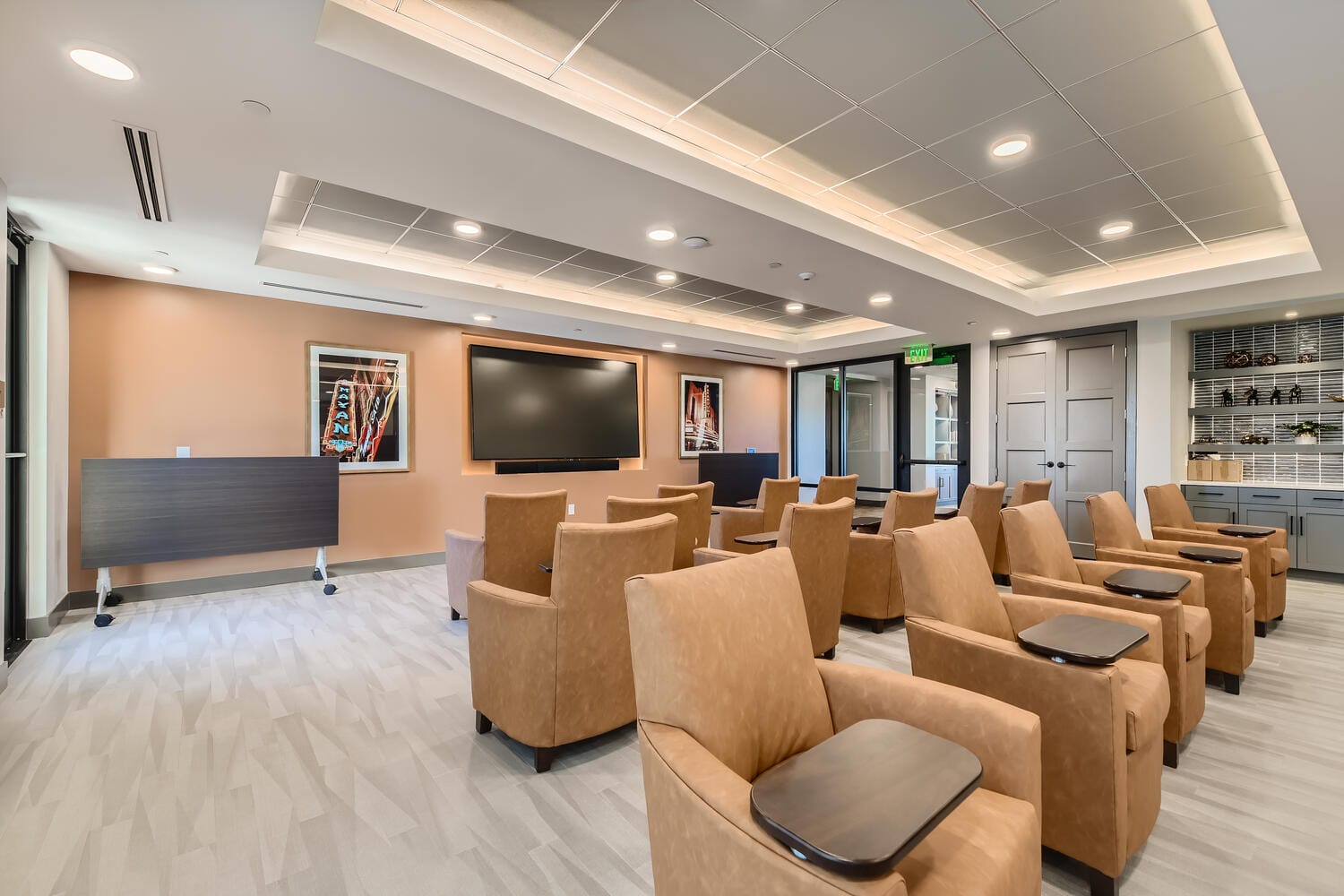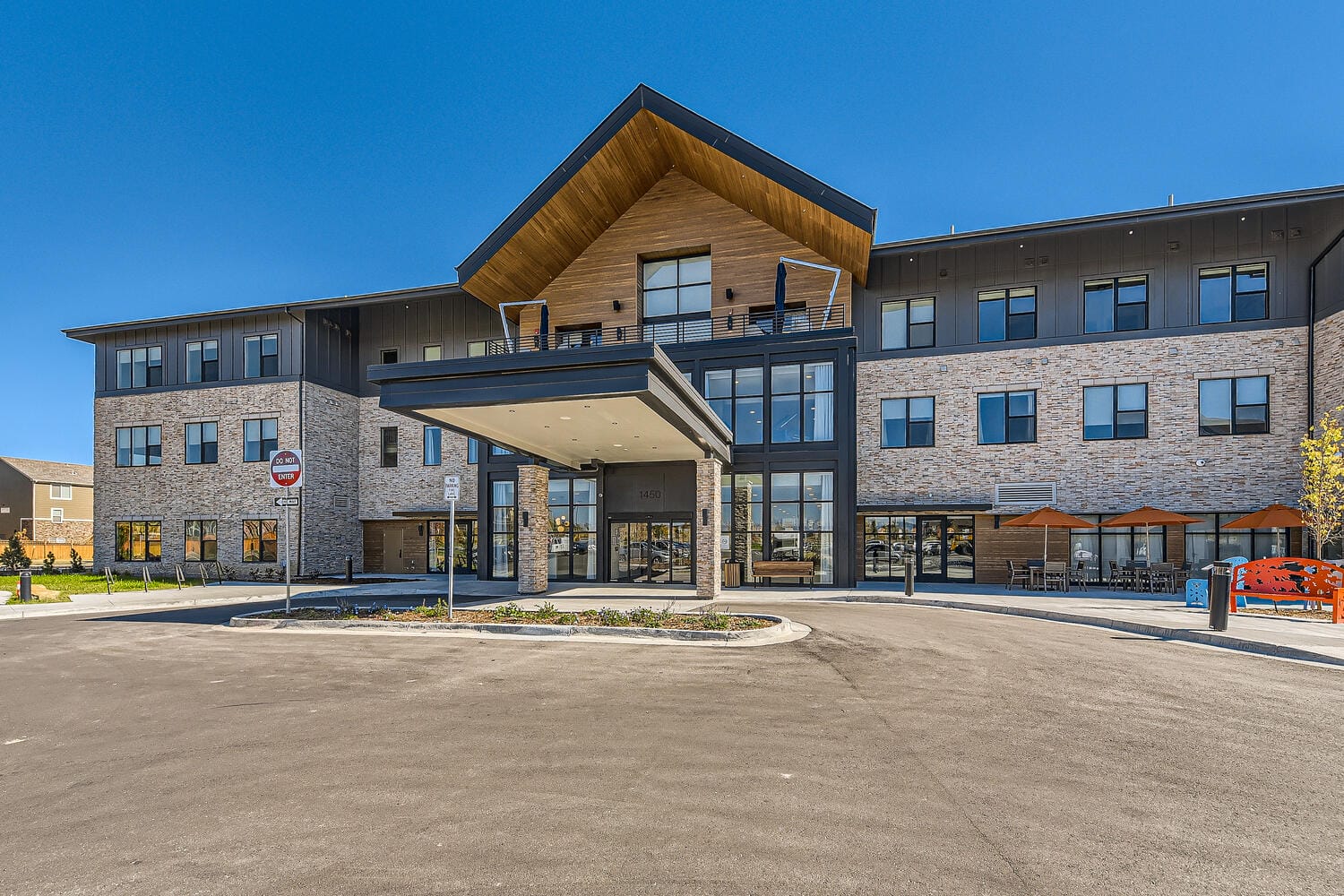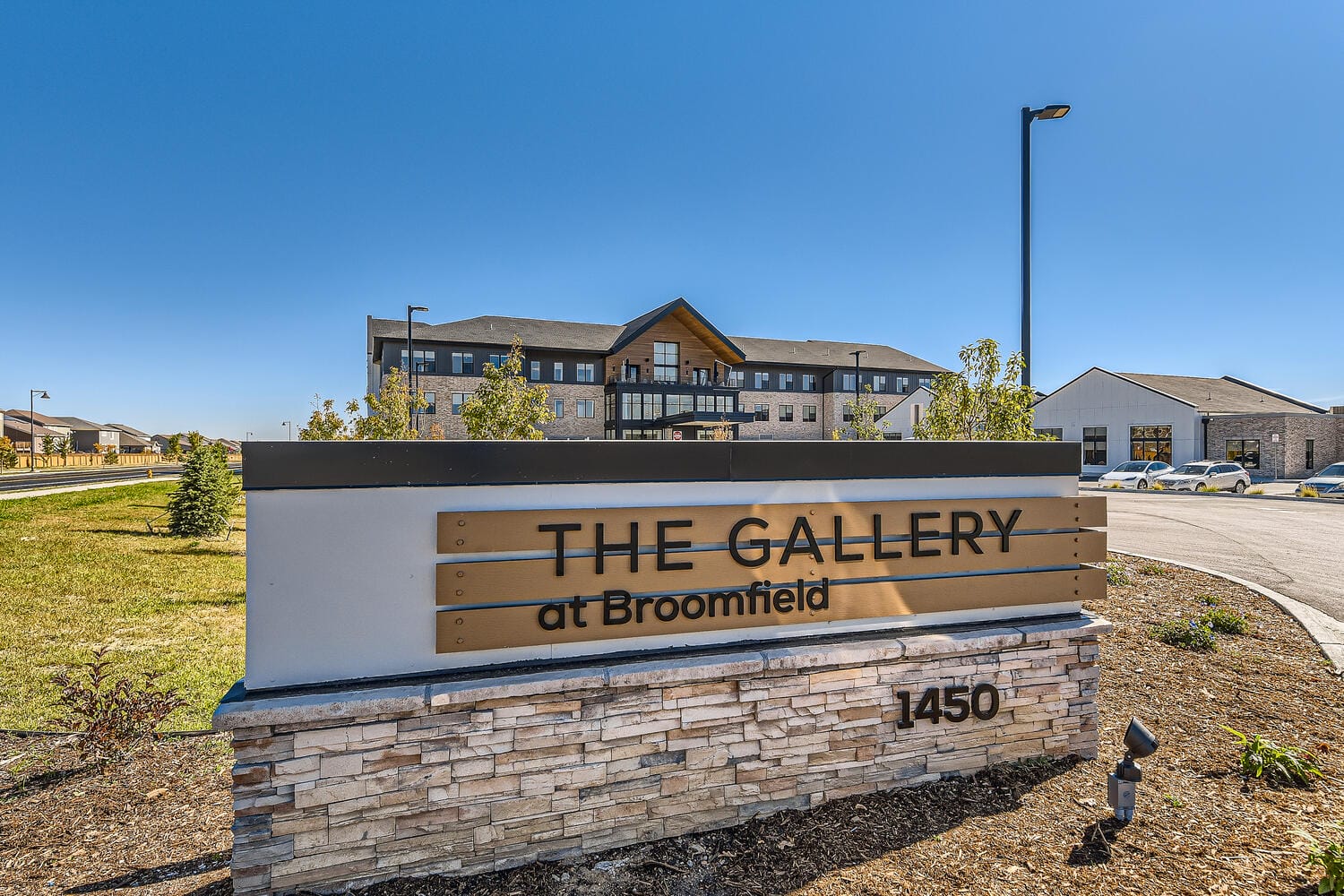 1450 West 169th Avenue-large-008-005-Primary Bedroom-1500x1000-72dpi
1450 West 169th Avenue-large-007-004-Kitchen-1500x1000-72dpi
1450 West 169th Avenue-large-005-001-Living Room-1500x1000-72dpi
1450 West 169th Avenue-large-006-002-Living Room-1500x1000-72dpi
1450 West 169th Avenue-large-011-007-Primary Bathroom-1500x1000-72dpi
1450 West 169th Avenue-large-019-014-3rd Floor Spa-1500x1000-72dpi
1450 West 169th Avenue-large-025-024-Common Area-1500x1000-72dpi
1450 West 169th Avenue-large-021-013-Common Area-1500x1000-72dpi
1450 West 169th Avenue-large-016-016-2nd Floor Common Area-1500x1000-72dpi
1450 West 169th Avenue-large-002-025-Exterior Front-1500x1000-72dpi
1450 West 169th Avenue-large-001-012-Sign-1500x1000-72dpi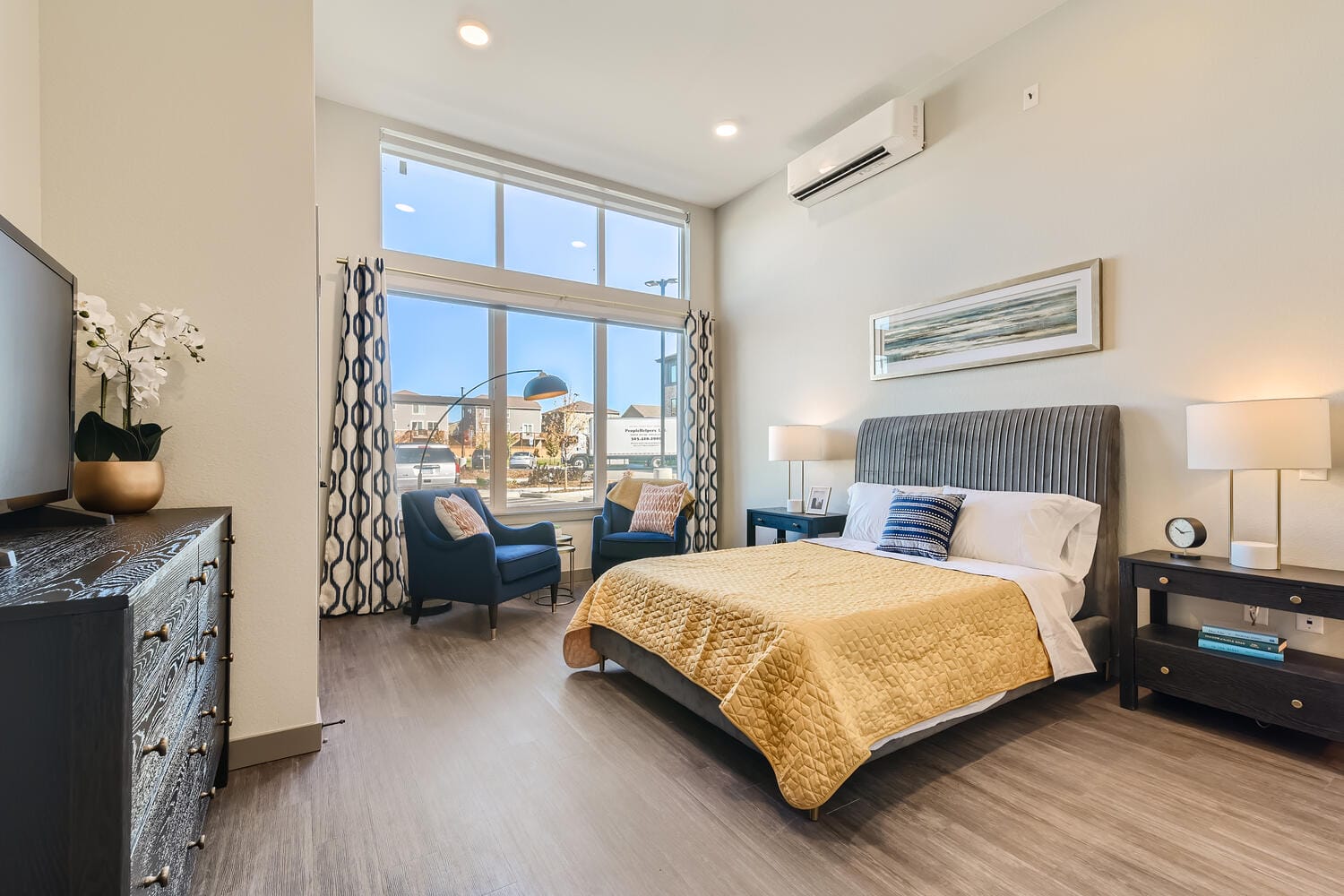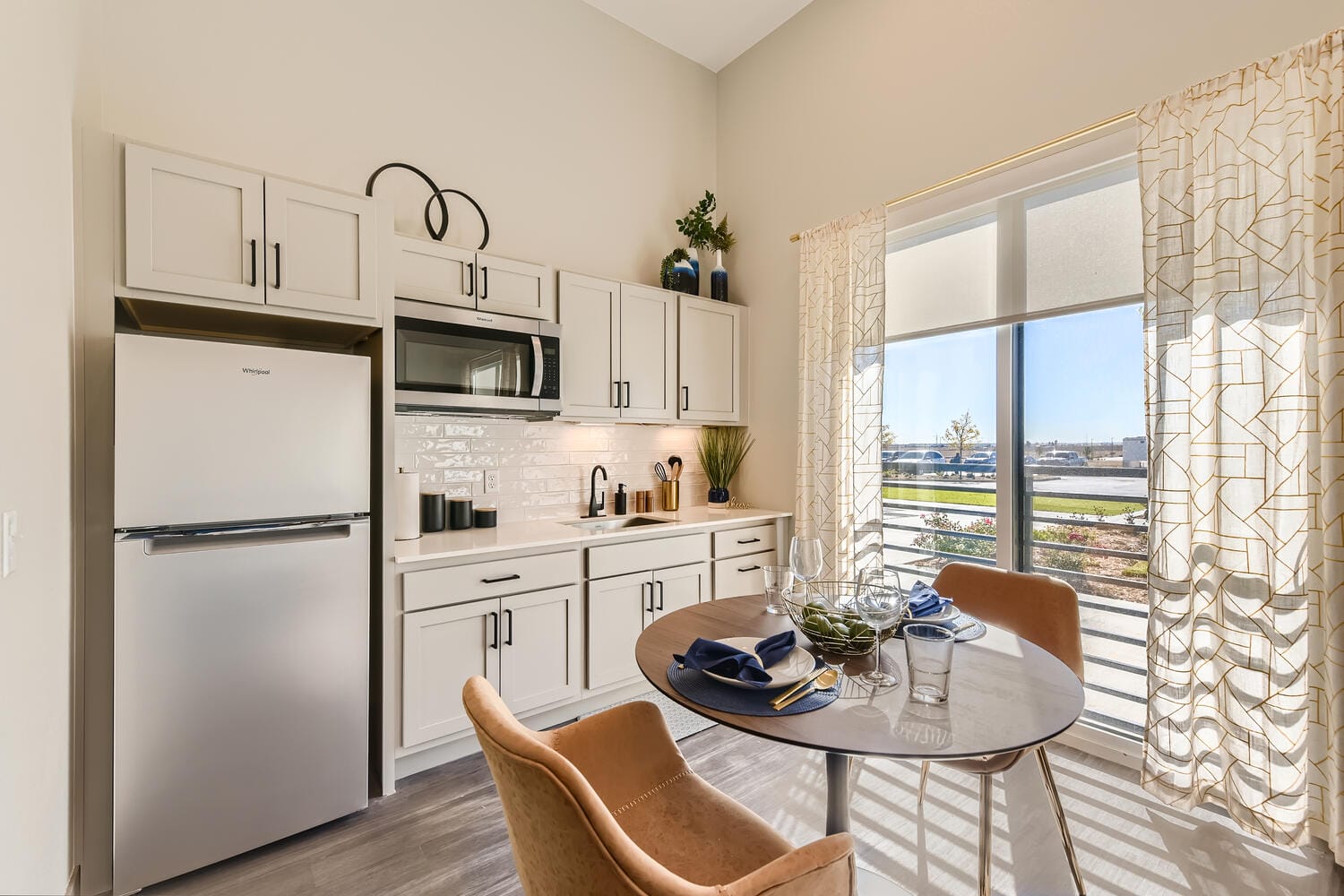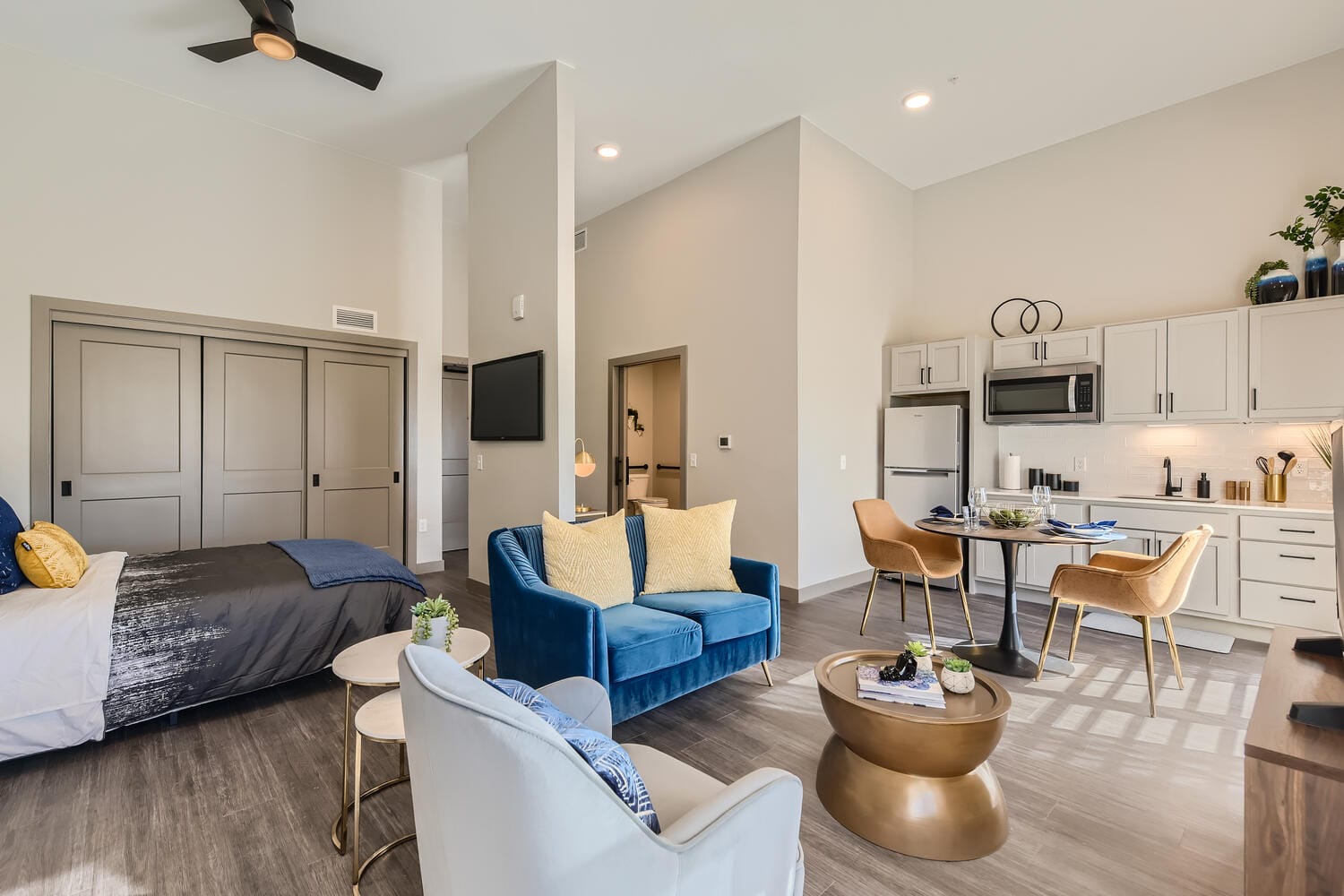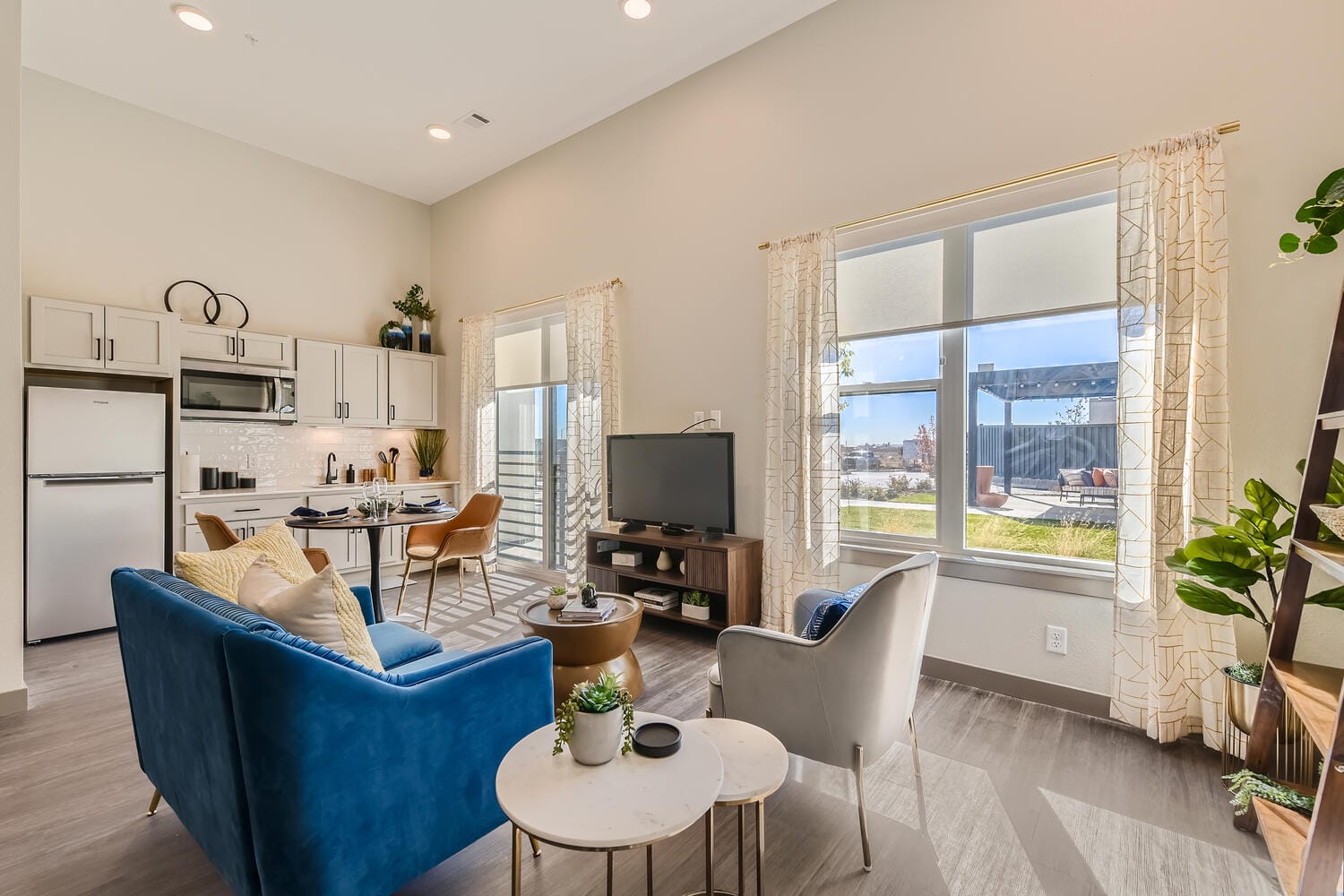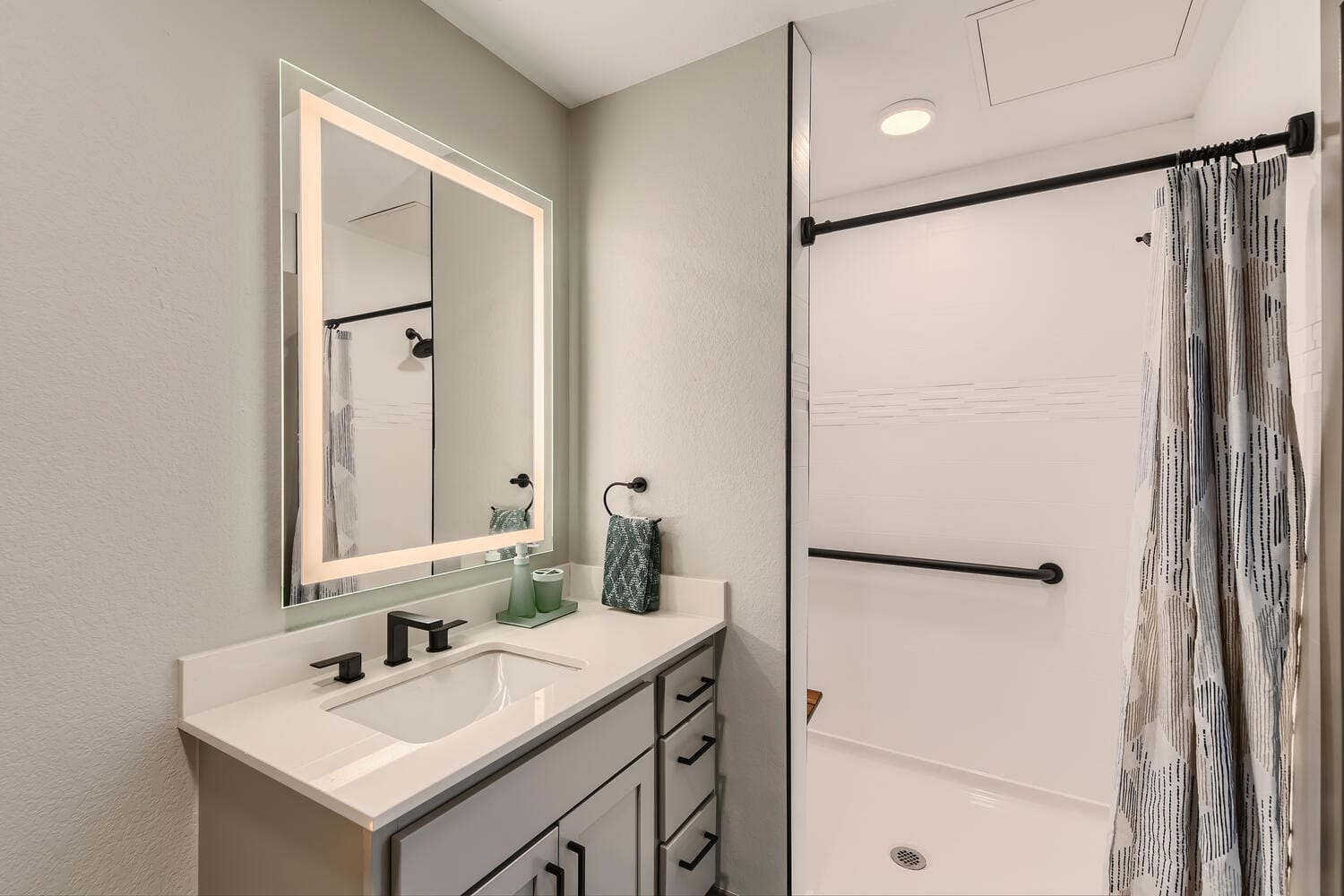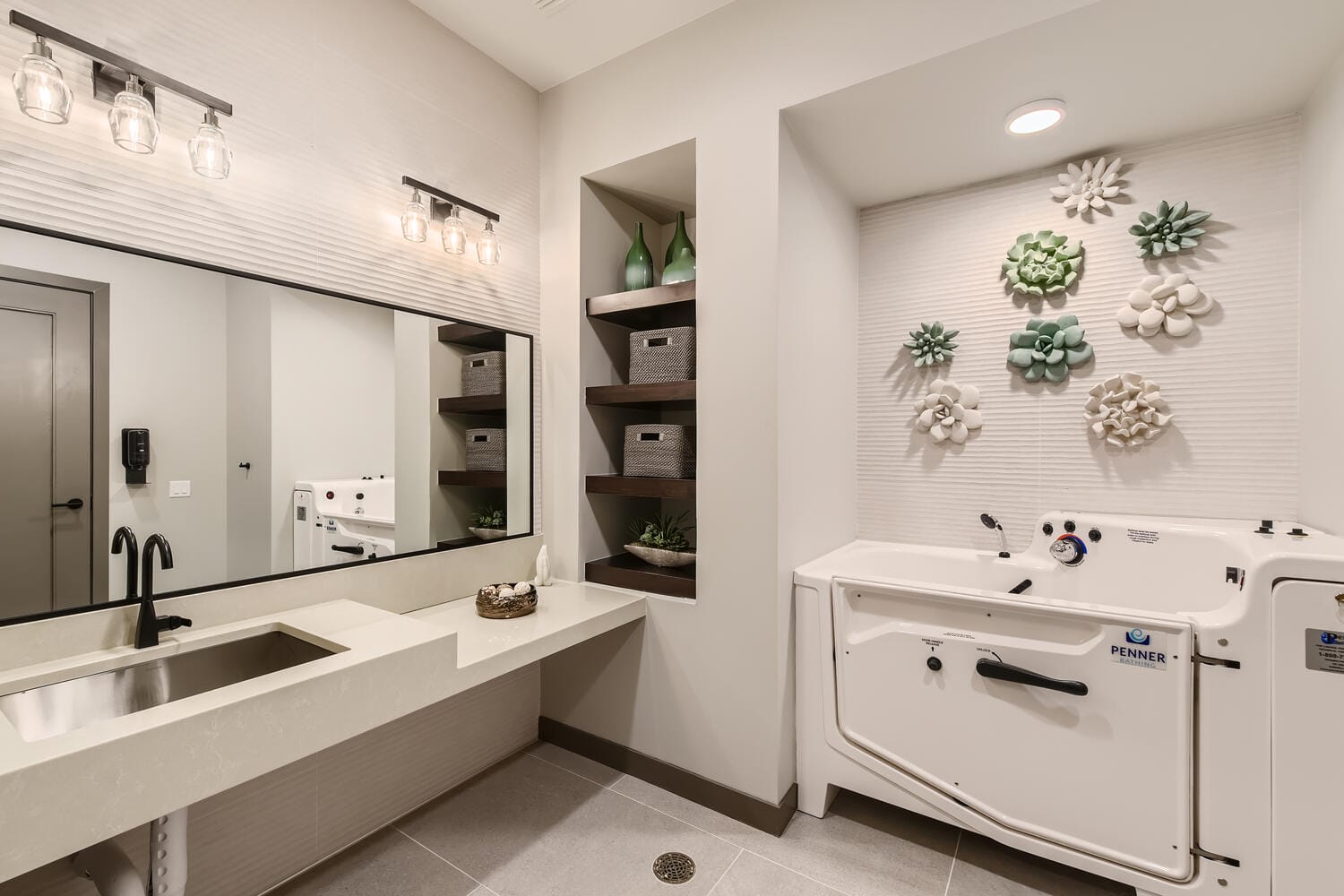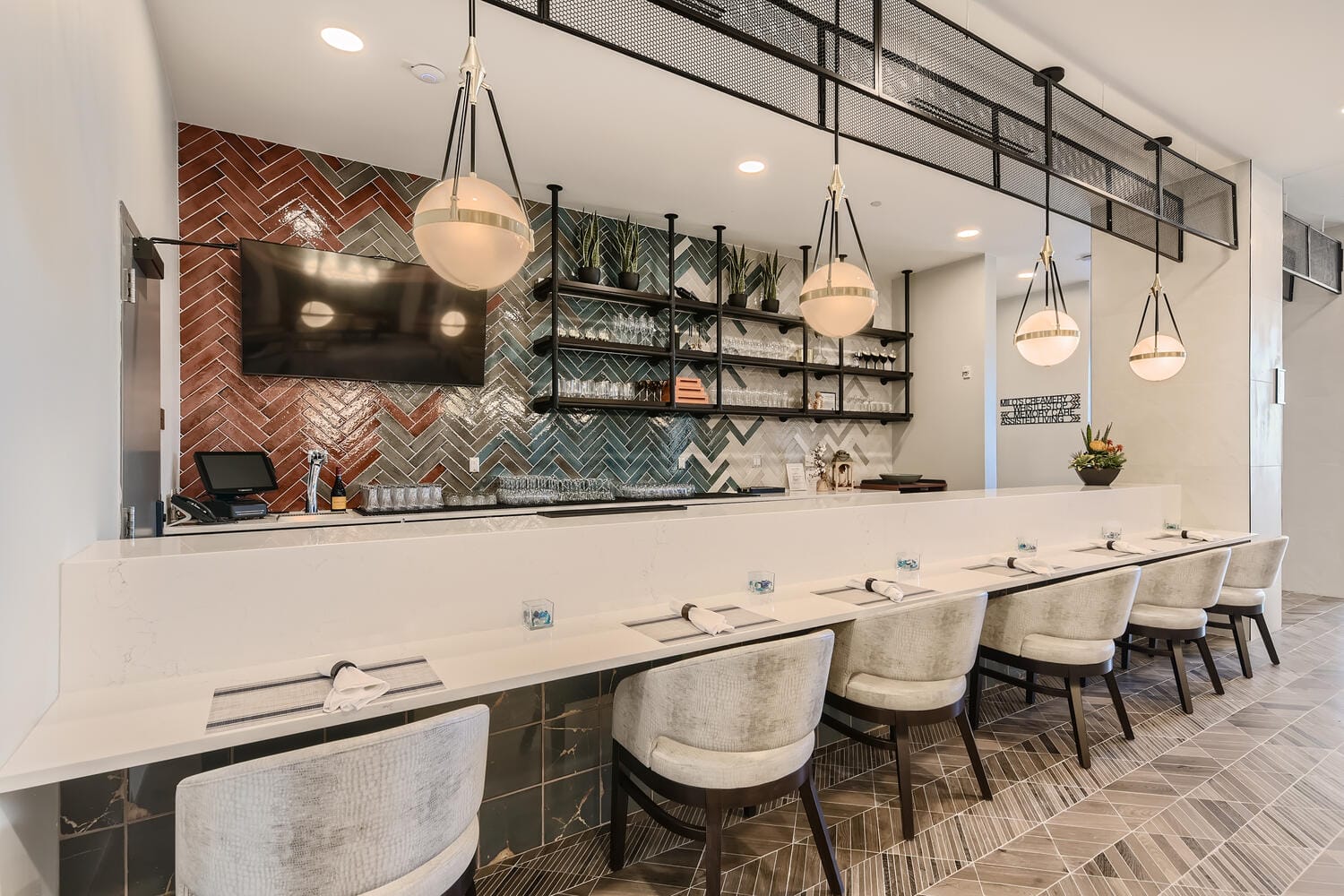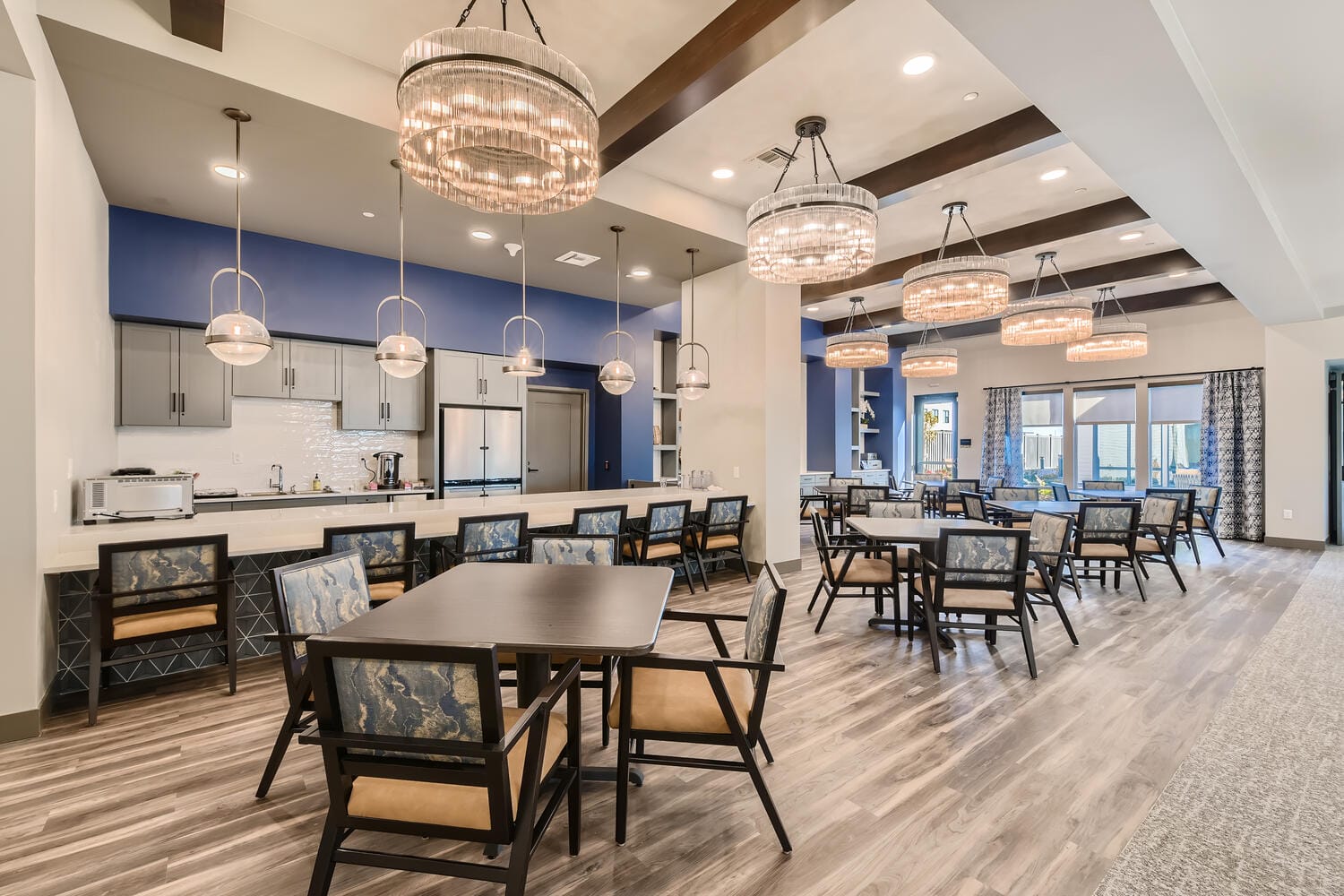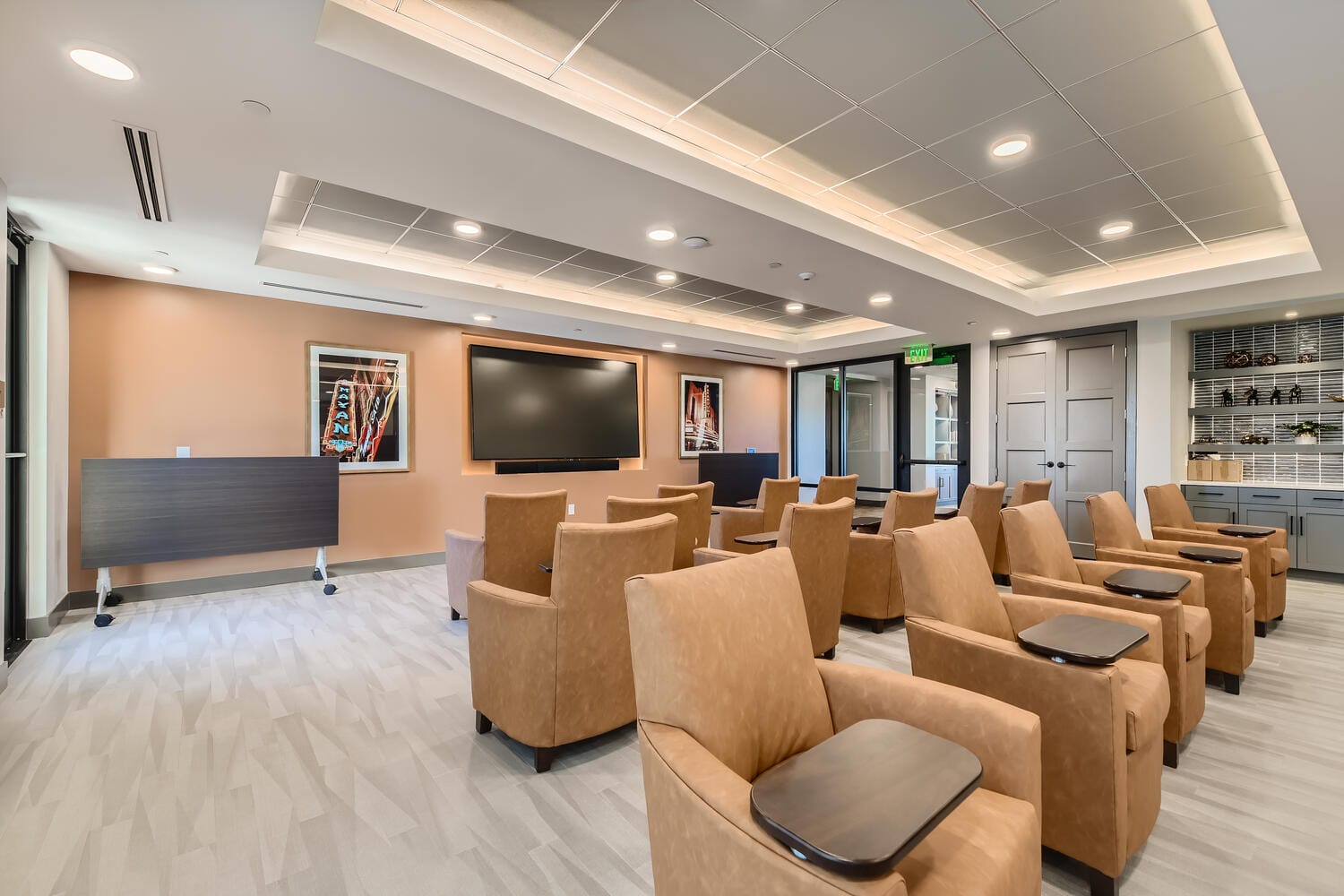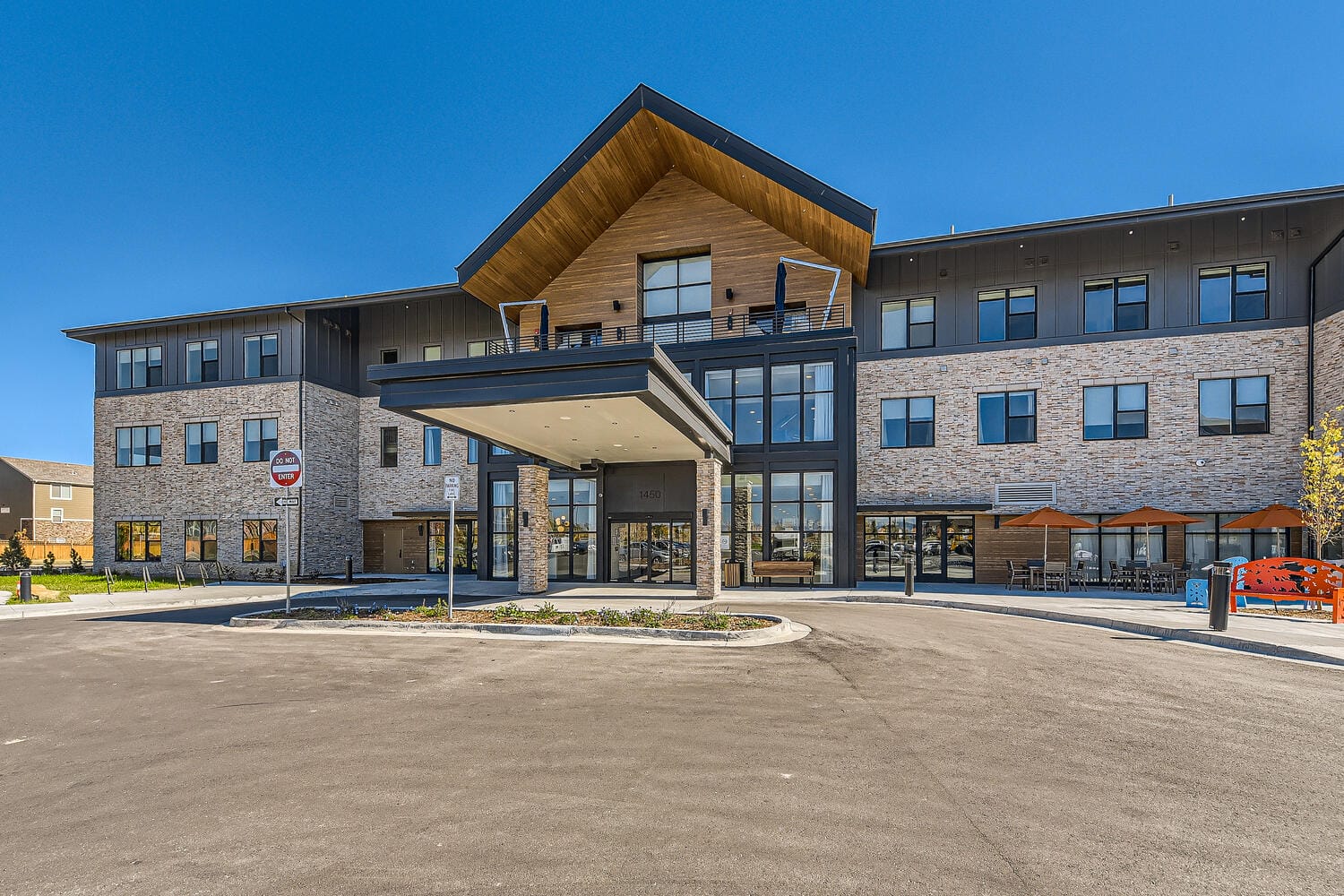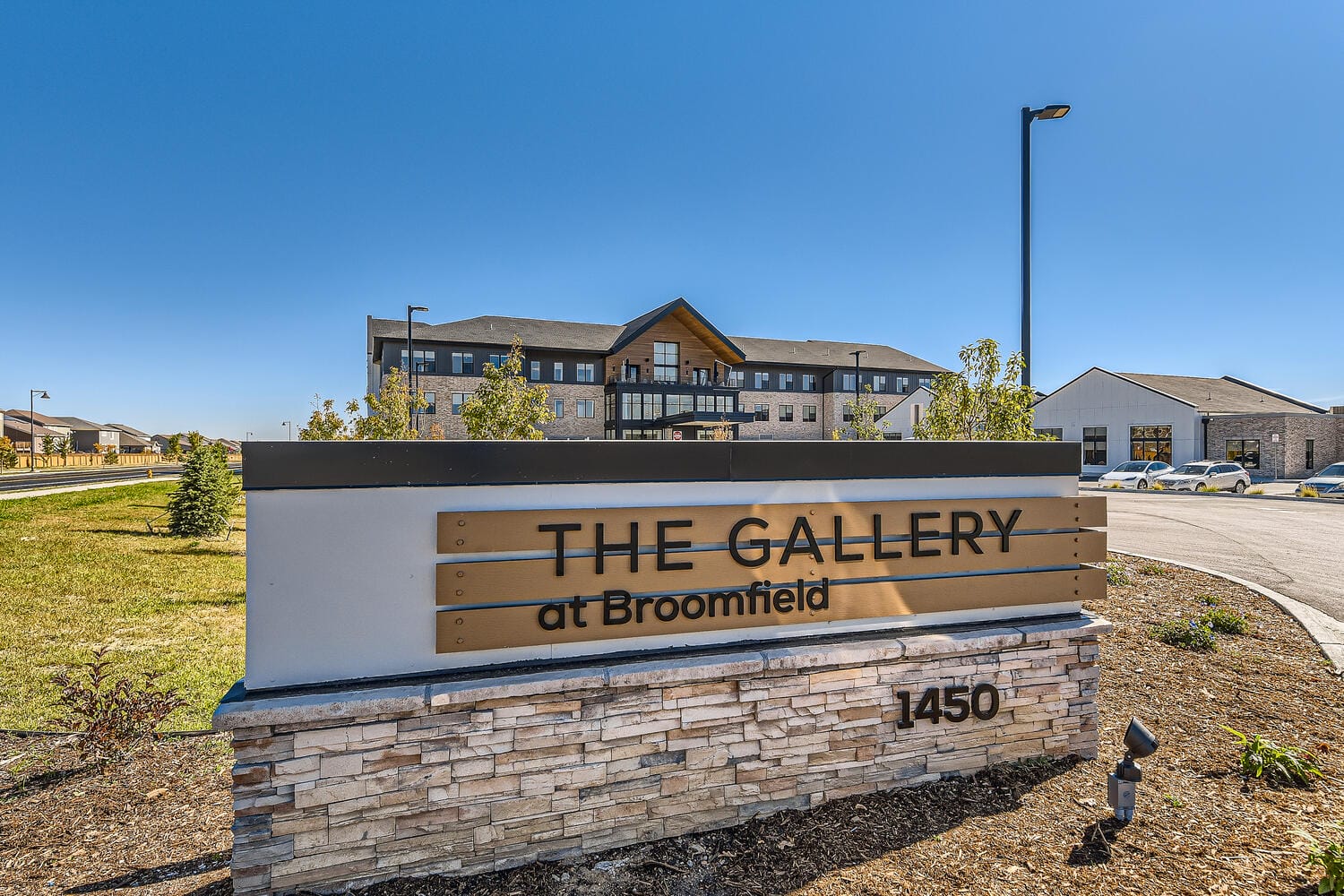 With custom levels of support available, our community members can journey through all stages of life in an environment they love. With all packages, community members receive an emergency response pendant and on-call personal care 24 hours a day.
Independent Living
If you or your loved one doesn't necessarily need medical care, but is simply ready to downsize, make life a little easier, and have a full social calendar, independent living at The Gallery at Vista Ridge may be just the thing you need.
Independent residents can enjoy all the amenities of The Gallery, including all day dining, transportation, scheduled activities and social clubs, and services like maintenance and housekeeping, while still living independently the way they want to live. If their needs ever change, our staff will be right here to help with care resources.
Assisted Living
Our assisted living services are tailored to meet the individual needs of our community members. Our philosophy of care is based upon resident choice, dignity, privacy, individuality, and independence, so we take a personalized approach, expanding our services when needed, to meet the requirements of each resident in their own apartment.
With an emergency response pendant and on-call personal care 24 hours a day, you can know that your loved one is safe and secure.
Memory Care
Memory Care at The Gallery at Broomfield is designed to provide a home-like ambiance within a secured setting (separated from the rest of the facility), designed specifically for community members with memory impairment or those needing a managed care environment.
Amenities include:
24/7 memory care and assistance from trained dementia and Alzheimer's staff
Medication management and administration
Delicious and nutritional menus developed by a professional chef and dietitian to meet all dietary needs and help stimulate the appetite
A life enrichment program offering opportunities for overall wellbeing,
including companionship, mental stimulation, physical fitness, and spiritual, emotional, and social activities
Assistance with all ADLs (Activities of Daily Living): personal hygiene, bathing, grooming, dressing, restroom assistance, and incontinence management.
Closed-circuit cameras and a gated perimeter offering security and safety
to residents
Secured and inviting outdoor garden, sunroom, and verandas where residents and their families can gather
Professional housekeeping staff providing daily linens and personal laundry services
Download the Memory Care brochure for additional information.
Choose from three apartment layouts.
Pricing starts at just $3,966/month and includes fine dining and most other living expenses.
SENIOR LIVING DECISIONS CAN BE DIFFICULT.
Here's how we'll help you explore if The Gallery at Broomfield Senior Living is right for your family:
Talk with our team.
Our Family Advisors have helped thousands and thousands of families make the senior living decisions that are right for them.
Bring your questions, concerns, and hopes for the future.
Schedule a tour.
  When you're ready, come on in, take a look around, and reserve your favorite apartment layout before they are gone!
We'll review transparent pricing and cover varying levels of support.
Live it up!
If we're the right fit for your family, we'll be so thrilled to have you in our Broomfield Assisted & Senior Living community, which is about as young at heart as they come.
Don't worry, you'll never feel rushed or pressured as you decide.
You might still be wondering…
Can we afford The Gallery at Broomfield Senior Living?
Most of our community members come from modest backgrounds—and their retirement funds and social security benefits typically cover our costs completely. In fact, our monthly rates are comparable to what many retirees spend to stay in their own homes.
How is that possible? The monthly Stellar Senior Living commitment includes all the separate expenses your parents are currently managing: mortgage or rent, utilities, groceries and dining out, housekeeping, home health services, entertainment, and lots more.
How do members get around outside the community?
Here at The Gallery at Broomfield, we want to help you live life on your terms! We have community vehicles ready for scheduled medical visits and for group activity transportation all around the area. We can also help you schedule third party transportation. You have your own parking spot if needed and can come and go from our secure community as needed. Plus, visits with family and friends are always welcome when allowed by current health and safety regulations.
All-inclusive dining sounds delightful. Are the meals healthy, too?
All meals are approved by a certified dietitian and can be made heart-healthy upon request.
AS A FAMILY BUSINESS, WE BELIEVE —
After working with thousands of families like ours, we've learned that protecting family members is critical, and protecting the family unit is everything.
It's why we've worked so hard to build communities where retired adults can enjoy a first-class life and adult children can rest assured that their parents are safe, happy, and involved in their lives, without having to trade being a child for a caregiver.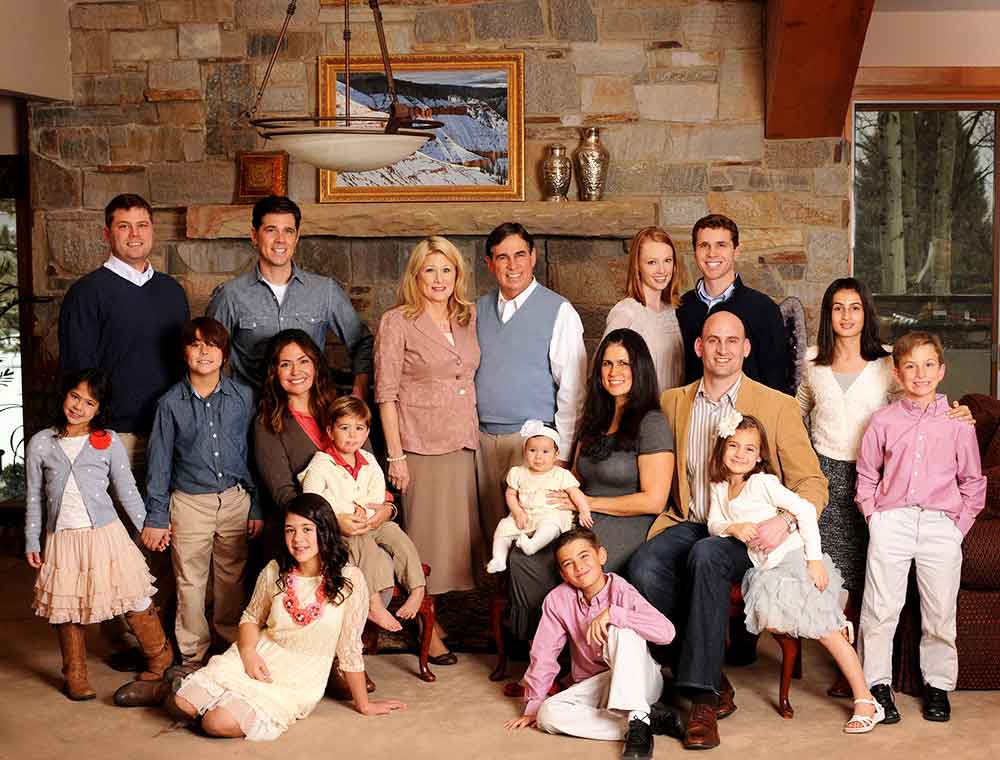 Request a Brochure + Pricing
Complete the form and we'll follow up with additional information about Broomfield Assisted & Senior Living within one business day.
"*" indicates required fields